SleepMaker Physio Collection
Uses the Miracoil Advance 5 zone support system
For consistent, even body support throughout the night, the continuous design of Miracoil has no equal. Exclusive to Bedshed, the SleepMaker Physio Collection utilises the Miracoil Advance 5 zone support system to provide deep down comfort and support, endorsed by the Australian Physiotherapy Association.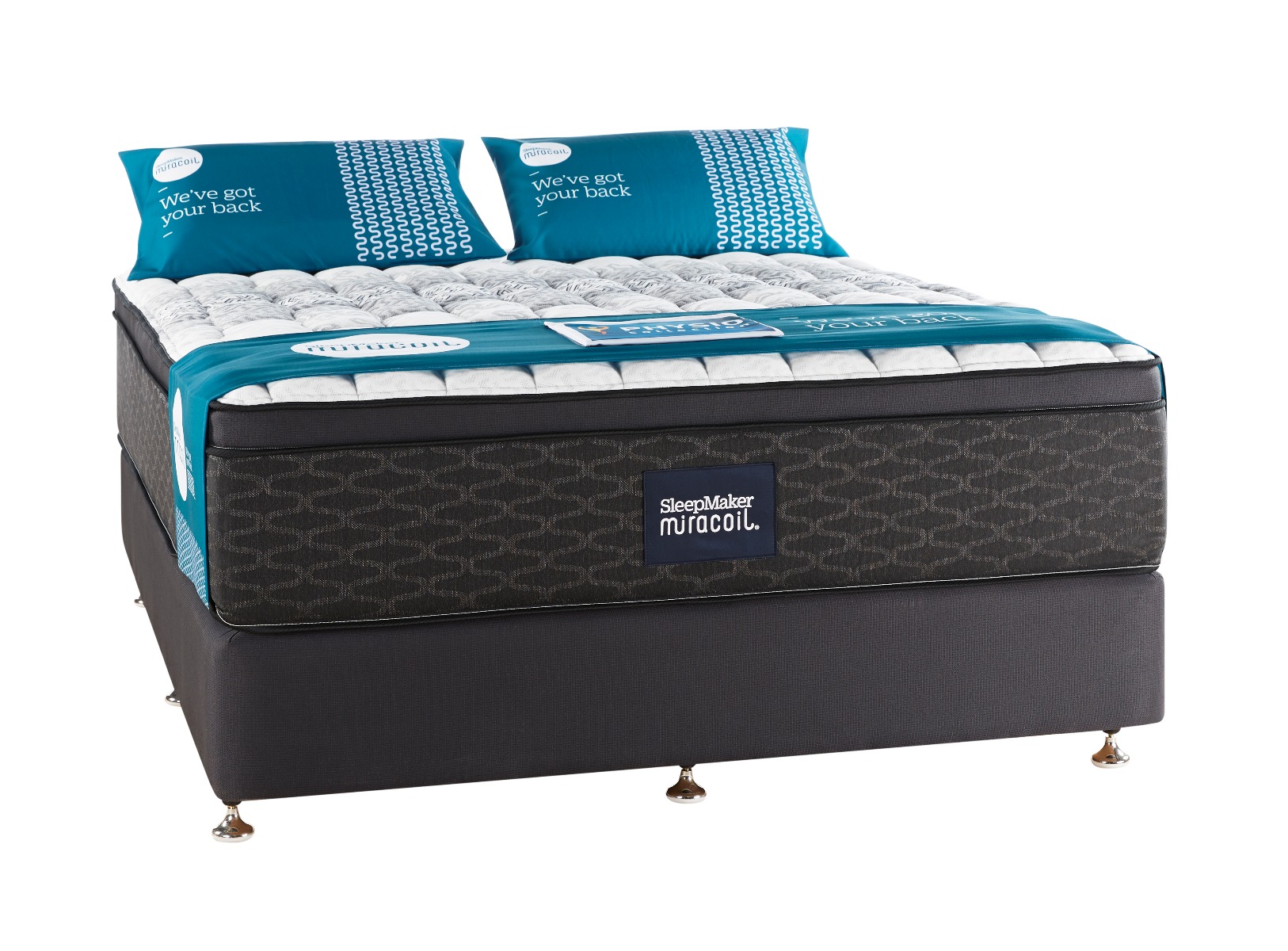 Back Care
Head-to-toe support with a spring system adjusting to your body shape.
Durability
SleepMaker Miracoil's super-strength z-shaped coils will support you, year after year.
Balanced temperature
Stay cooler with comfort layers designed for breathability and heat dissipation.

Miracoil advance support
The Miracoil Advance is a strengthened z-shaped continuous 5-zone support system that actively cradles the hip and shoulder region.

Climatex quilt
The medium feel features a pressure relieving sleep surface promotes mattress breathability and additional comfort.

Dreamfoam & latex
Featured in the medium feel, Dreamfoam is a unique foam structure that provides extra support and luxurious comfort, while hypoallergenic latex helps maintain a dust-free, healthier sleep environment.