Our History
Bedshed opened its first store in Perth, Western Australia in 1980. Today we're proud to be one of Australia's largest specialist mattress, bedding and bedroom furniture retailers with a network of 36 stores in Western Australia, Victoria, Queensland and ACT.
Our stores are easy to recognise with our turned-down sheet logo, distinctive purple colour and 'No one's better in the bedroom' tagline.
Our Belief
At Bedshed, we believe that the Bedroom is the most important room in your life.
Our staff are bedroom experts, who are passionate about what they do and are specially trained to help you find what you need.
Most of our stores are locally owned and operated by individuals and families, with a few of our stores company owned.
Across all our stores, our purpose is the same – to listen and understand your needs and to offer the best advice and value for money product range to suit you.
That is why Bedshed stores stock all the leading mattress brands including Sealy, Sleepmaker, Tempur, Kingsdown, Dreamsense and Insignia. We also offer an extensive range of: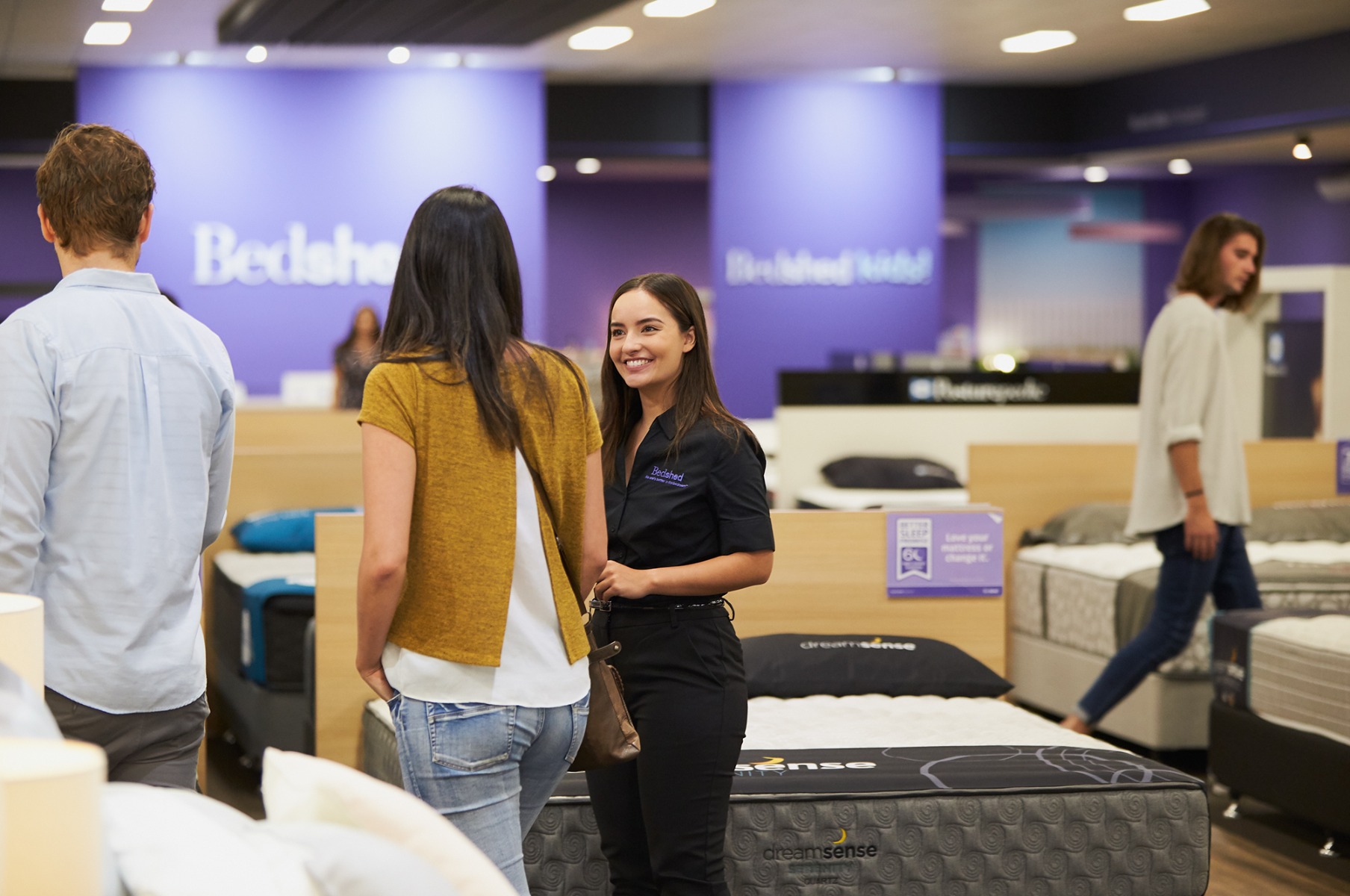 Corporate
Bedshed Franchising Pty Ltd is solely owned by Joyce Corporation Ltd, with its Central Office located in Perth, Western Australia. Joyce Corporation Ltd is a well-established brand in the Australian marketplace, with a long history in the manufacturing industry. Joyce Corporation Ltd is an Australian owned and operated company, publicly listed on the Australian stock exchange, with its Central Office in Perth, Western Australia.
Learn more about Joyce Corporation at www.joycecorp.com.au.