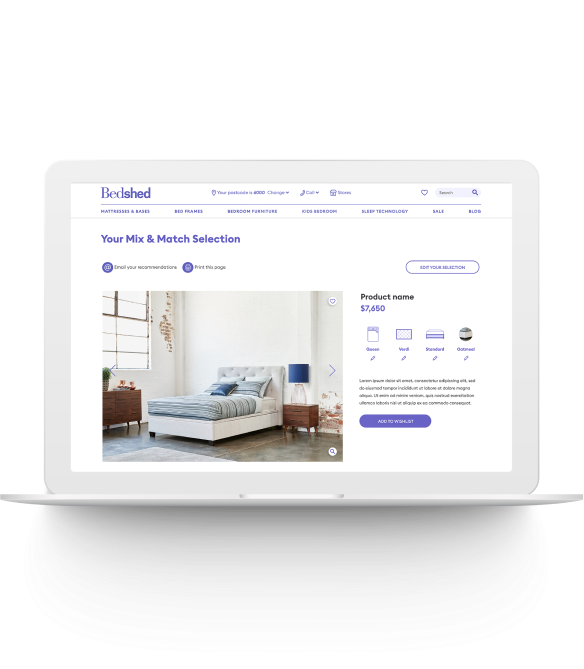 Mix & Match
At Bedshed we listen, and we've heard that you want options, and the ability to shape your own style.
Our Mix & Match range is the perfect option for those wanting choice, without sacrificing style. This range of upholstered headboards and bases can be customised to your design and functional preference.
Choose from a selection of headboards ranging from modern, clean lines to stylish curves and classic scroll designs, and a variety of standard or storage bases.
Configure your preference using our step by step Mix & Match selector, review, and revise your selections until you have built the bed of your dreams.