Always wanted to create your dream bed?
Now you can.
Mix & Match Infinity puts you in the designer's seat.
Endless possibilites to create your own unique style.
The choice is all yours with Mix & Match Infinity*. From elaborate and bold, to understated elegance – the only limit is your imagination with this stunning, Australian-made range.
Your bed. Your way.
Simply visit your local Bedshed Store, to
Choose your headboard.
Add a base.
Decide on your fabric.
Select your colour.
Headboard
With a variety of striking, luxuriously crafted headboard designs - whether you are after elegant button detailing, decadent curved wings or modern straight stitching, the choice is all yours.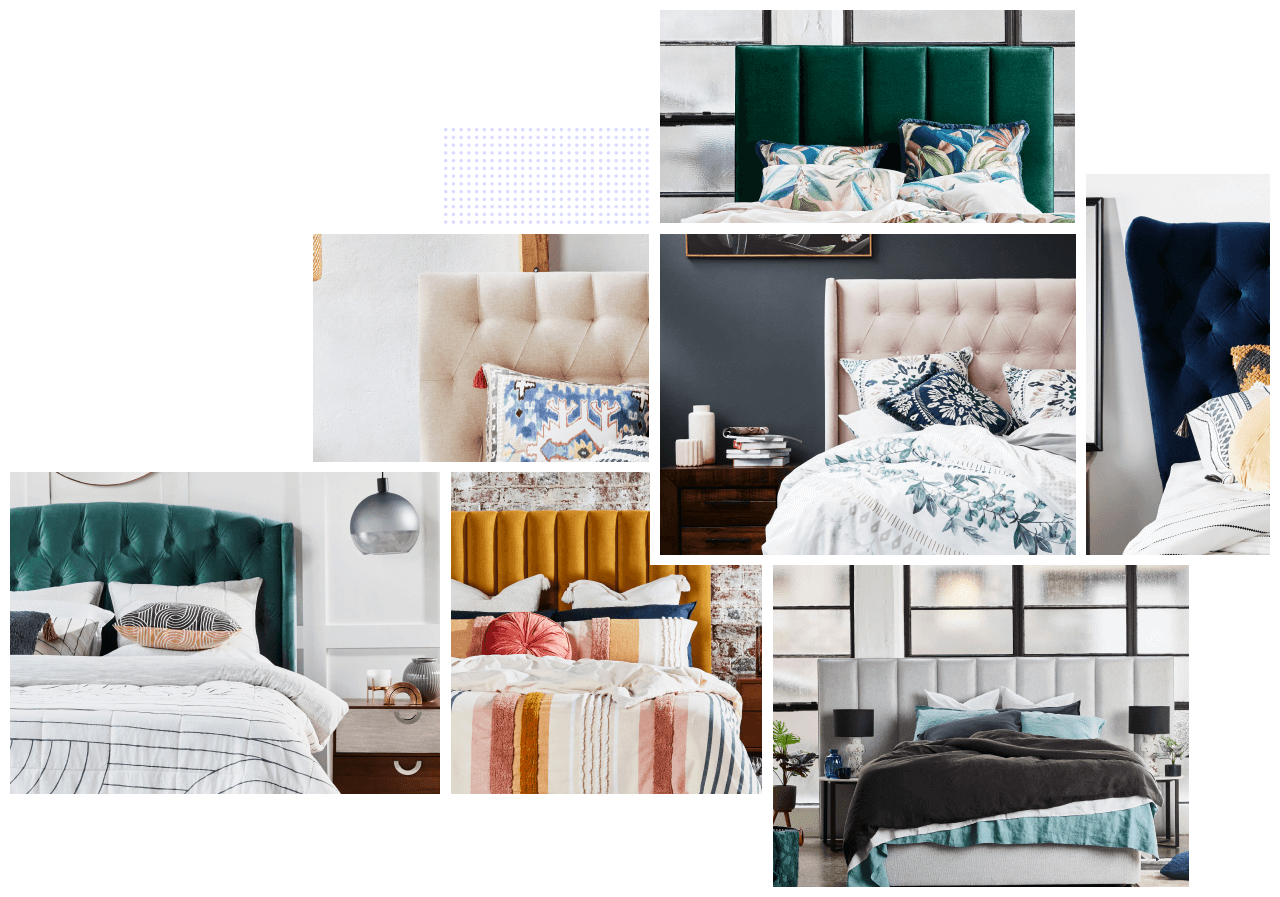 Base
From a sleek square base, to a lift-up base offering the ultimate in storage solutions – you'll have no problem finding a complementing base to suit your style and function. You even have the choice to add a designer leg to achieve your desired look.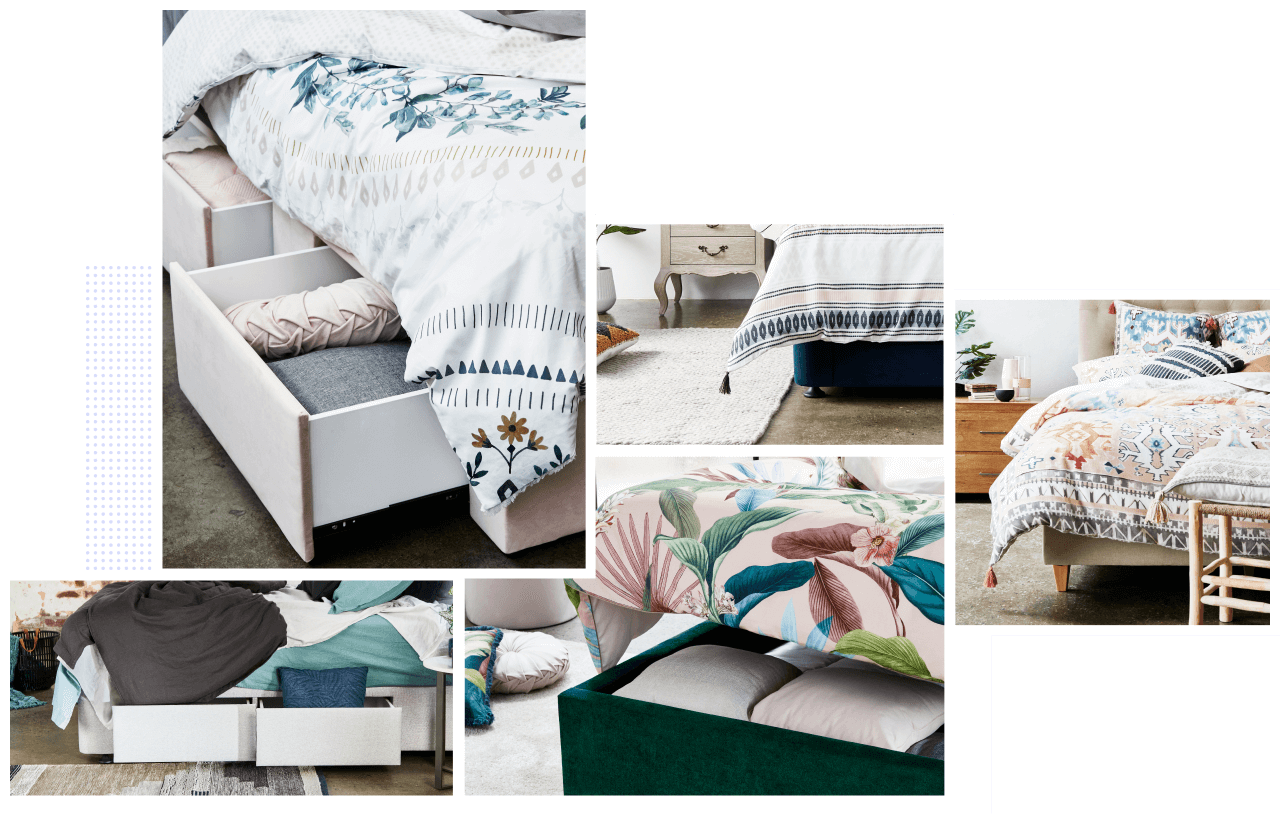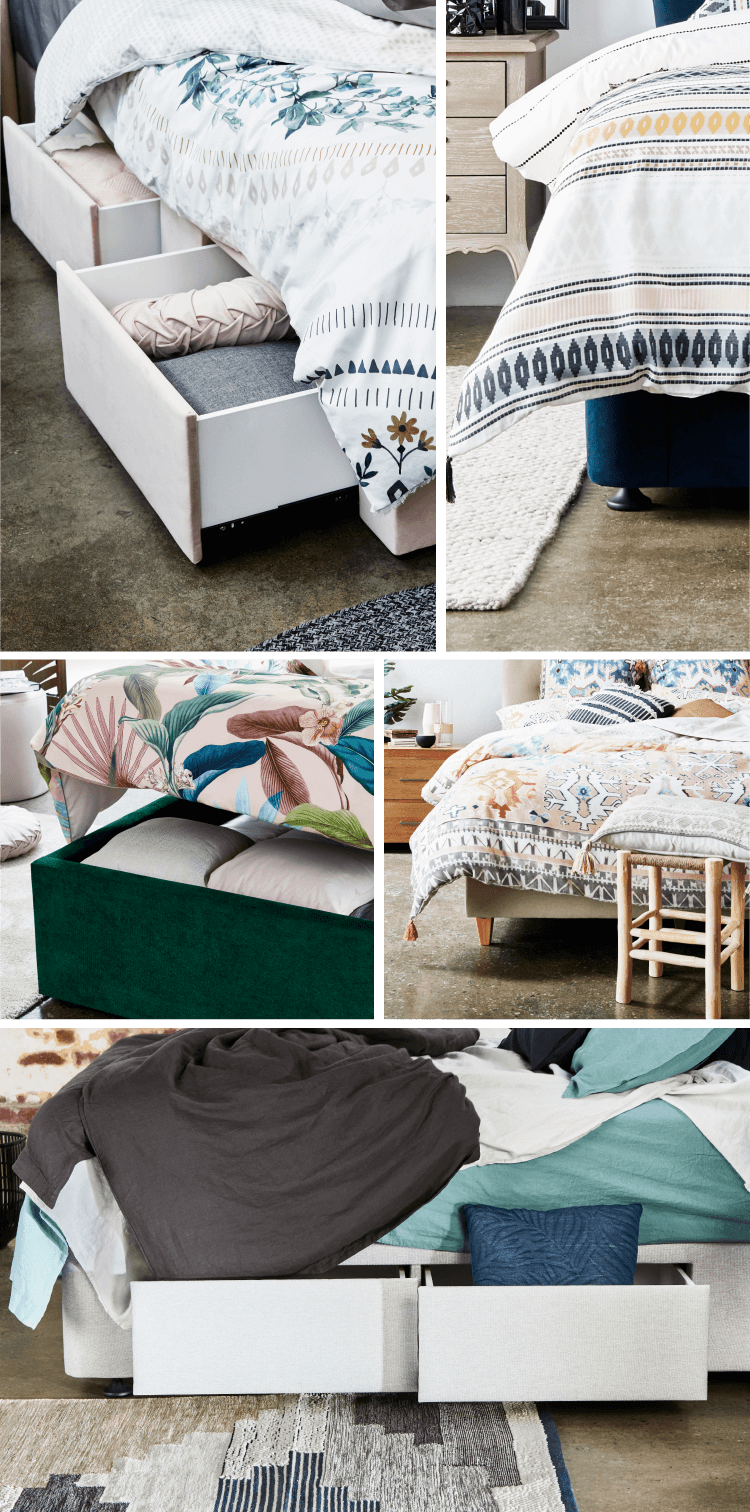 Fabric & Colour
Immerse yourself in a range of luxe fabrics and decadent colour choices. Mix & Match Infinity is ranged in three, quality Warwick fabrics. Each of these is available in a range of colours - from bold tones to timeless neutrals. Head in-store to touch, feel and view the full range and, if you have something else in mind, speak to our friendly sales consultant about alternative fabric and colour options.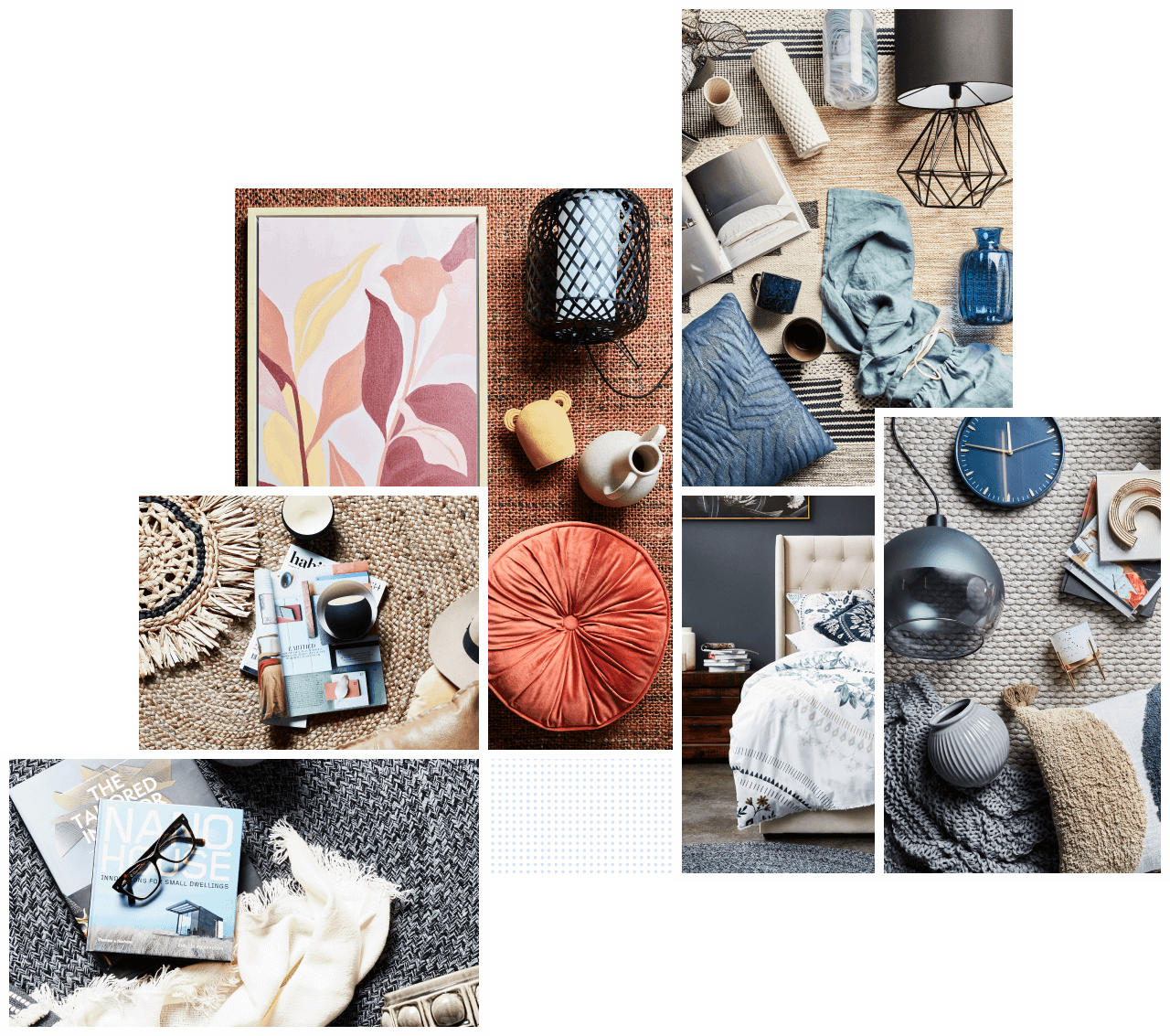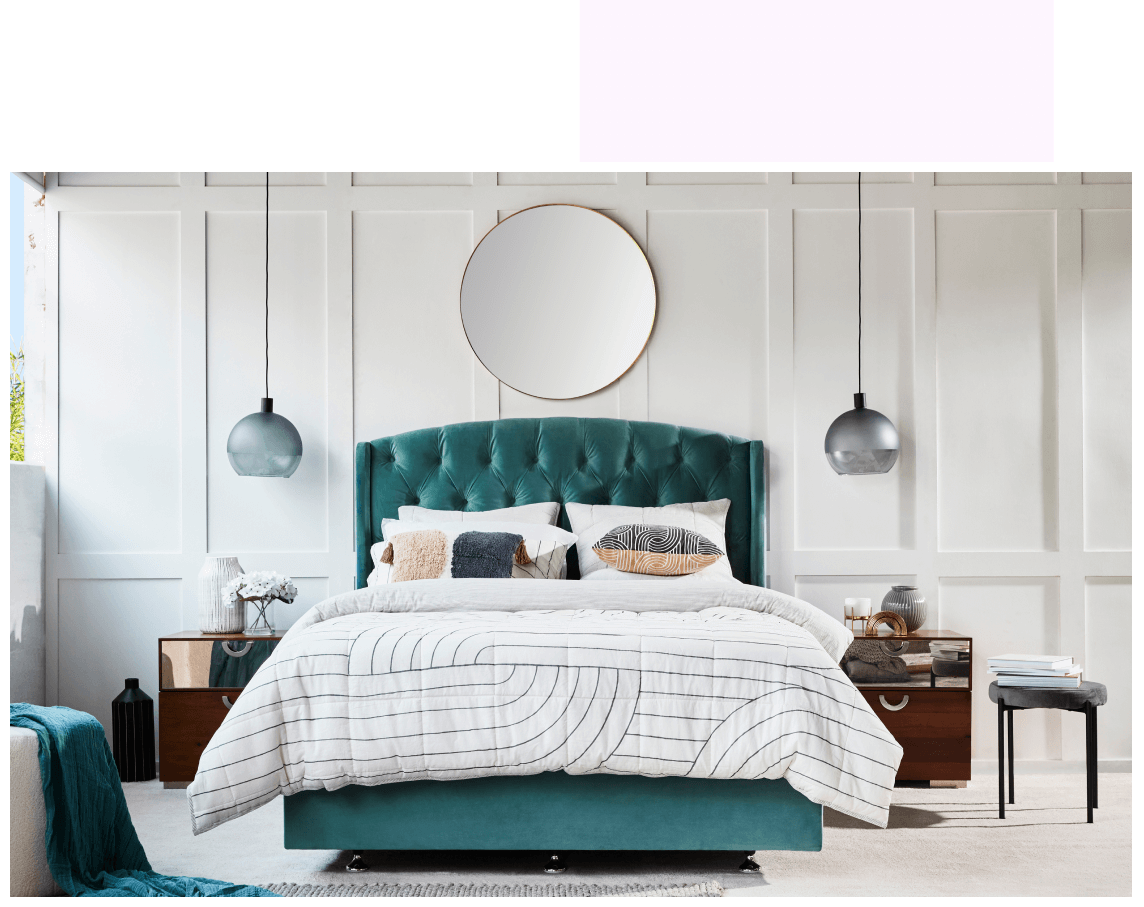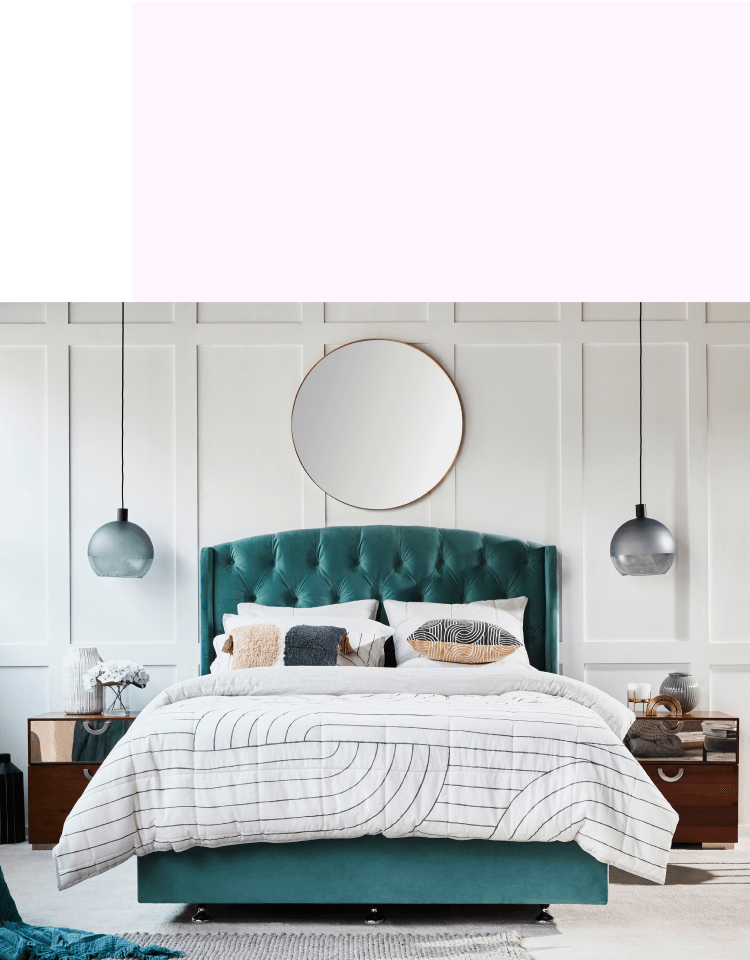 Have something else in mind?
Speak to your Bedshed sales consultant about customising further. From the height of the headboard to feature embellishments, patterned fabrics or alternative colours.
Visit your local Bedshed store
Your bed. Your way.