Six tips to transform your guest or small bedroom into the perfect storage space
There are two types of guest rooms.
The first is an immaculate, clutter-free, hotel-like experience, always ready to welcome any surprise house guests.
The second is an overflowing room full of junk, every inch of space devoted to 'stuff' which threatens to overflow into your home and overwhelm you.
Both of these types of guest rooms are not being used to their full potential! The right creative storage solution could help you to make use of the space in a much better way. Make your guest bedroom do double duty with clever space saving storage solutions and ideas designed to maximise small spaces while creating a comfortable space for guests to enjoy.
Here are our top tips and ideas on getting the most out of a new guest or small bedroom.
Make beds multi-task
Multi-purpose rooms need multi-purpose furniture, beds are one of the biggest items in any bedroom, so to increase bedroom storage in your home you should start there. Read on to find out how to get the most out your new small bedroom with our best storage maximising ideas.
Storage bed
One of the best ways to make use of what was once a dusty, hard to reach and messy waste of space, is by investing in under bed storage. Storage beds help you to keep things neatly organised and stored away with a lift-up base. Operated via a simple gas lift, the mattress is easily raised to reveal a treasure trove of storage area. This is a perfect solution for out of season clothes storage to help you free up some closet space, for keeping blankets and extra linen hidden away or even craft supplies or that ever-expanding shoe collection. Pair it with a storage bench for even more storage real estate.
Drawers
One of our favourite storage ideas for small bedroom layouts and guest spaces is to opt for beds with built in drawers. Choose from larger drawers, or several smaller drawers to store your sporadically used items. If you don't have furniture with drawers built in, you can use simple containers or custom-made cabinetry for a similar result. Just make sure to get your measurements first before you start shopping around as heights can differ!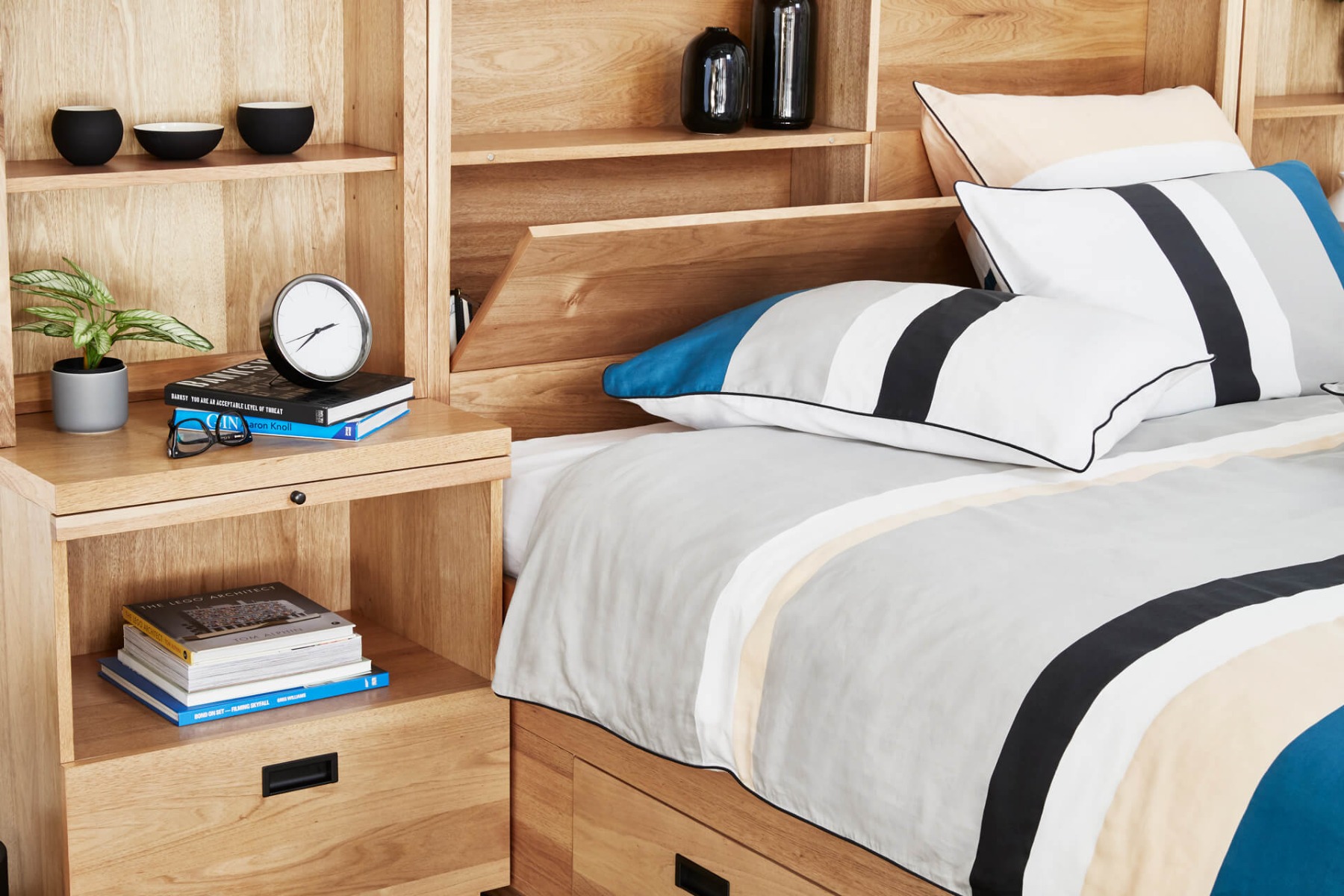 PRO TIP : Label the drawers for better organisation.
Trundles
To fit in extra mattresses, as opposed to more storage, trundle's are a helpful addition. Great for sleepovers for both adults and kids.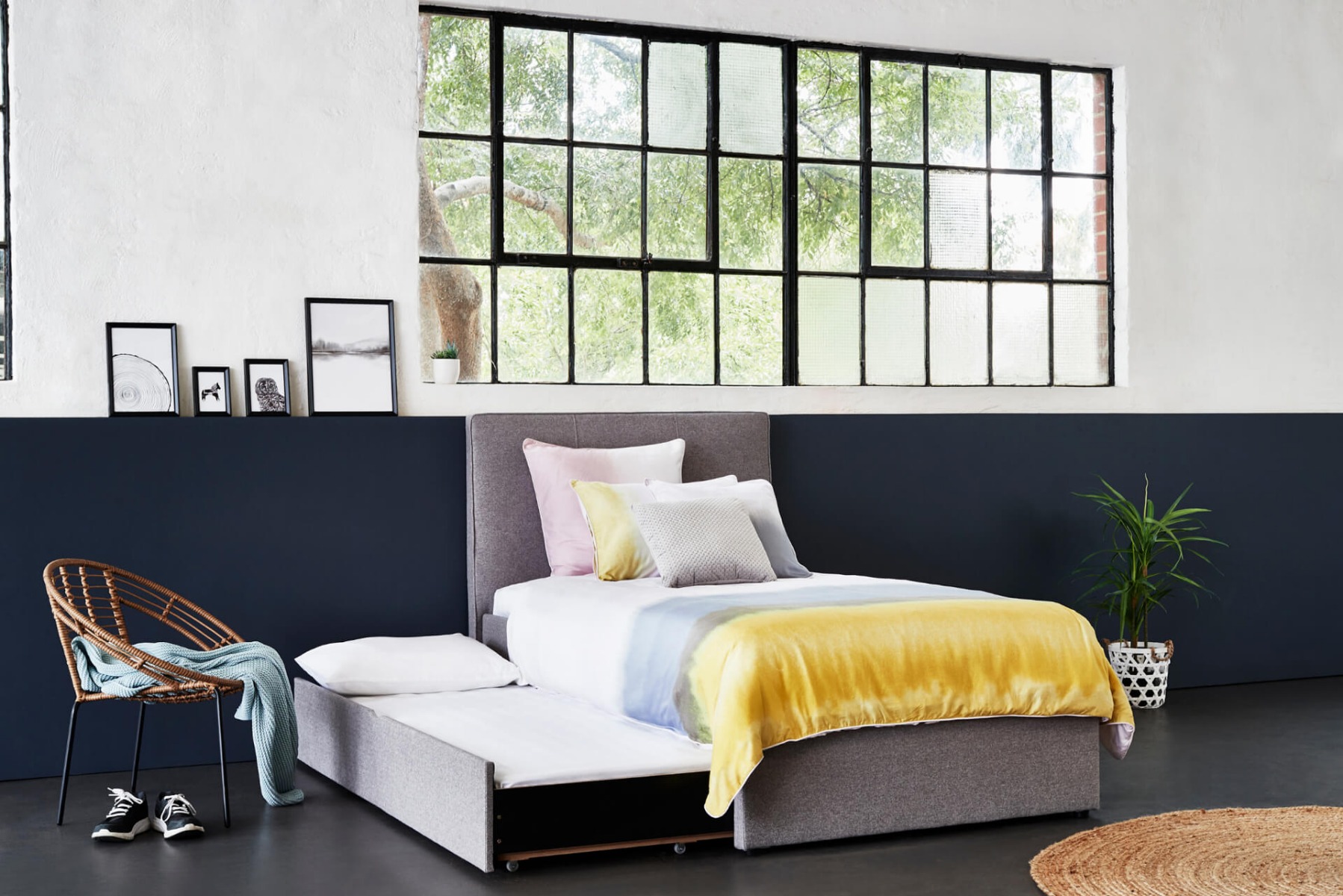 If you have a queen-size frame in your guest room, a single trundle could be added to one side, allowing drawers to be utilised on the other side for extra storage. Alternatively, save floor space with a single bedframe and trundle – allowing more room for additional furniture items.
Indoor plants
If you're looking for bedroom storage ideas to increase the comfort and homeliness to your guest bedroom, then consider adding some greenery! From small succulents to full palm trees, indoor greenery will help transform your cold feeling storage space into an inviting and friendly guest room.
Josh Byrne from Gardening Australia recommends these plants for indoor greenery success;
Kentia palms
Lady Palms
Rubber Tree
Philodendrin
Peace Lily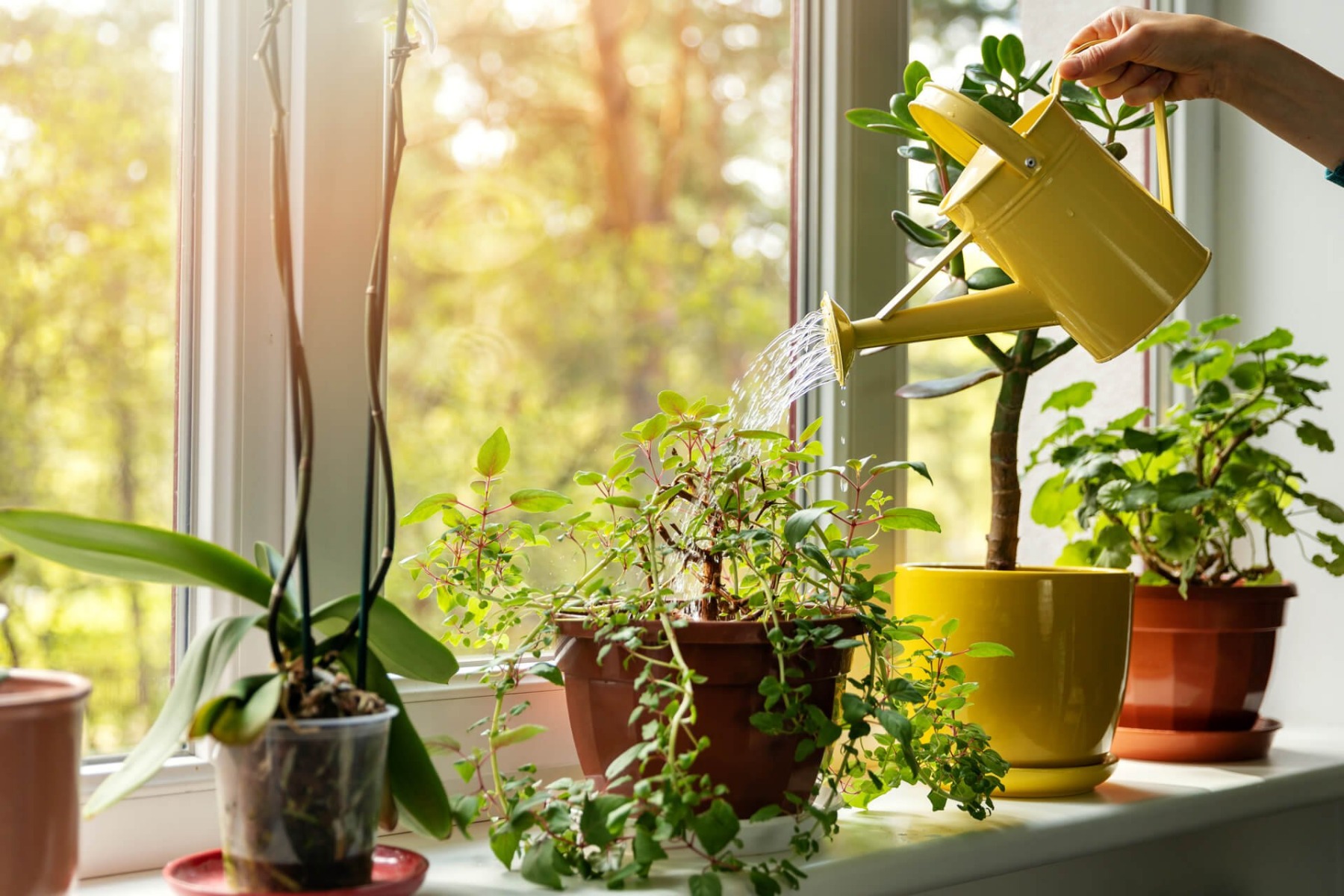 Multi-purpose furniture everywhere
In addition to the storage opportunities within the bed frame, there are other ways to incorporate extra locations for unused items in other furniture pieces.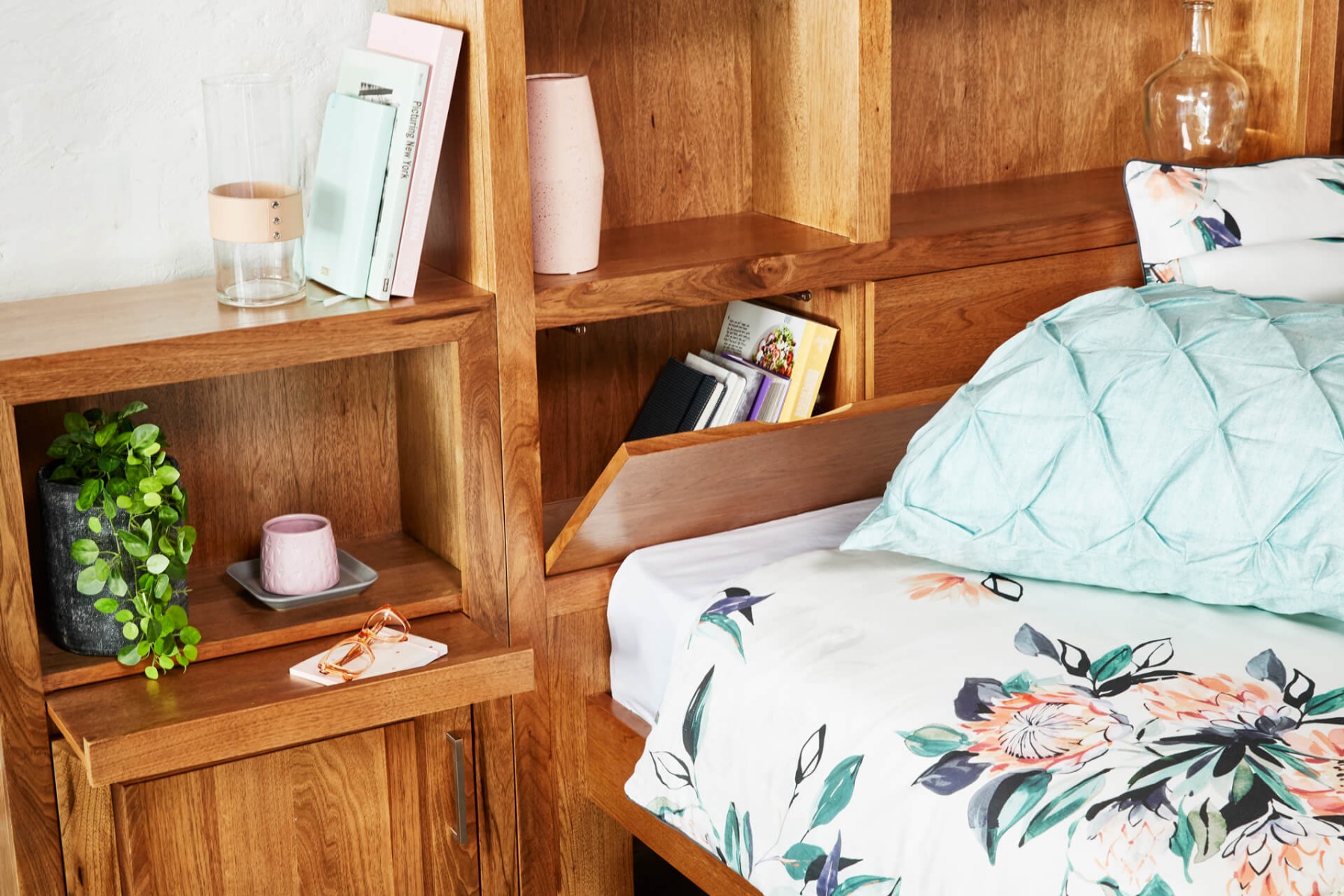 For example;
An ottoman with storage inside that doubles as a coffee table
A bedside table with drawers
A writing desk with storage underneath & inside
A ceiling high closet to store the things you don't need to access often like Christmas decorations or winter blankets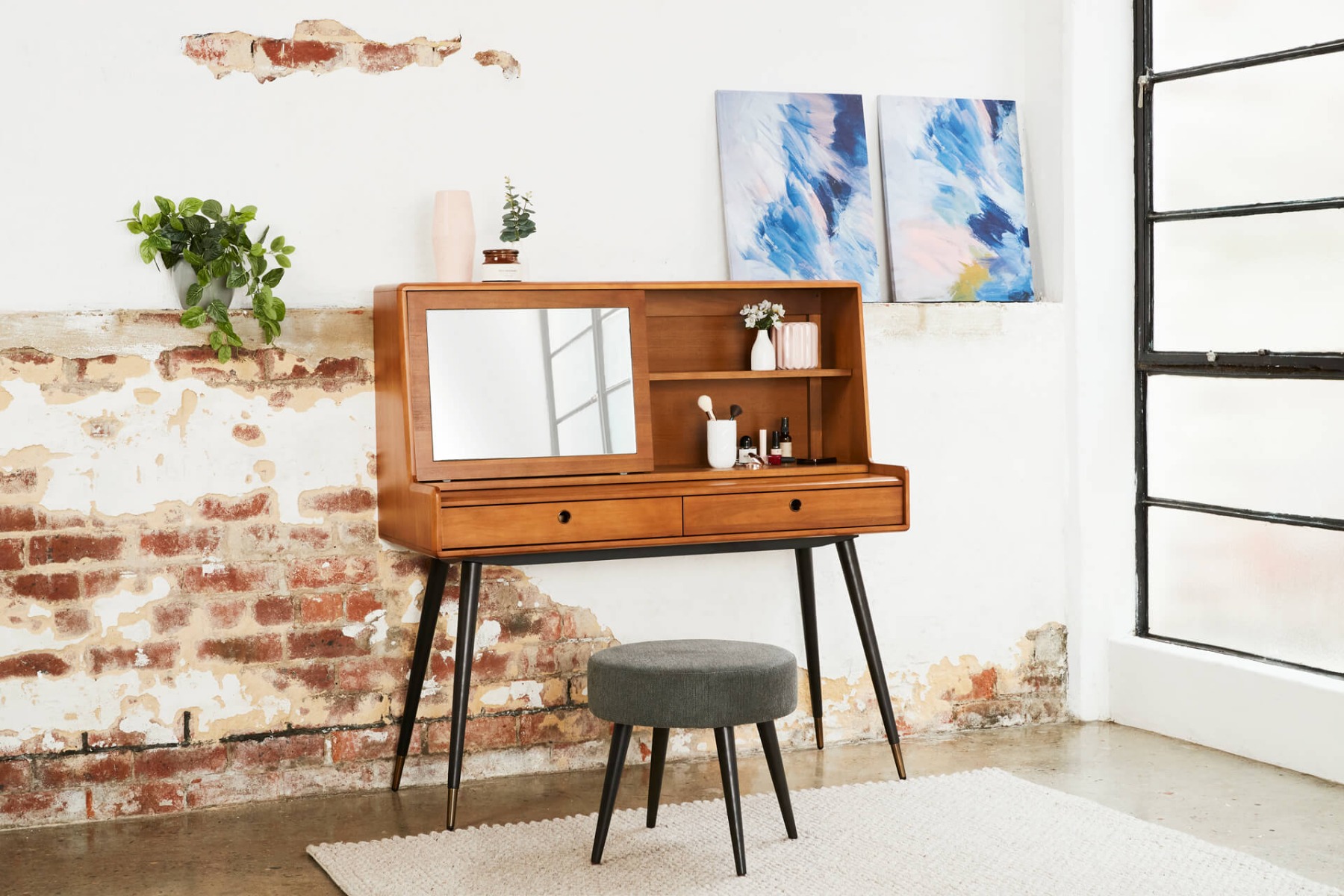 PRO TIP - utilise both open and closed storage and shelving so attractive trinkets are visible and toys are easily hidden as needed.
The right window treatments
Whatever your stylistic preference, remember, this space needs to function as a bedroom.
From double roller blinds to full block out curtains, ensure light can be eliminated when needed, giving your guests the option of a nice sleep-in instead of blazing 6am sunshine.
Desks
The guest bedroom could also double as a home office – somewhere to work from home, or get through some life admin in a quiet place. With a flexible desk solution you can add another layer of functionality to small bedrooms.
Slimline writing desks are great when bedroom storage is limited and can double as a bench for your guest's belongings when the area is in use.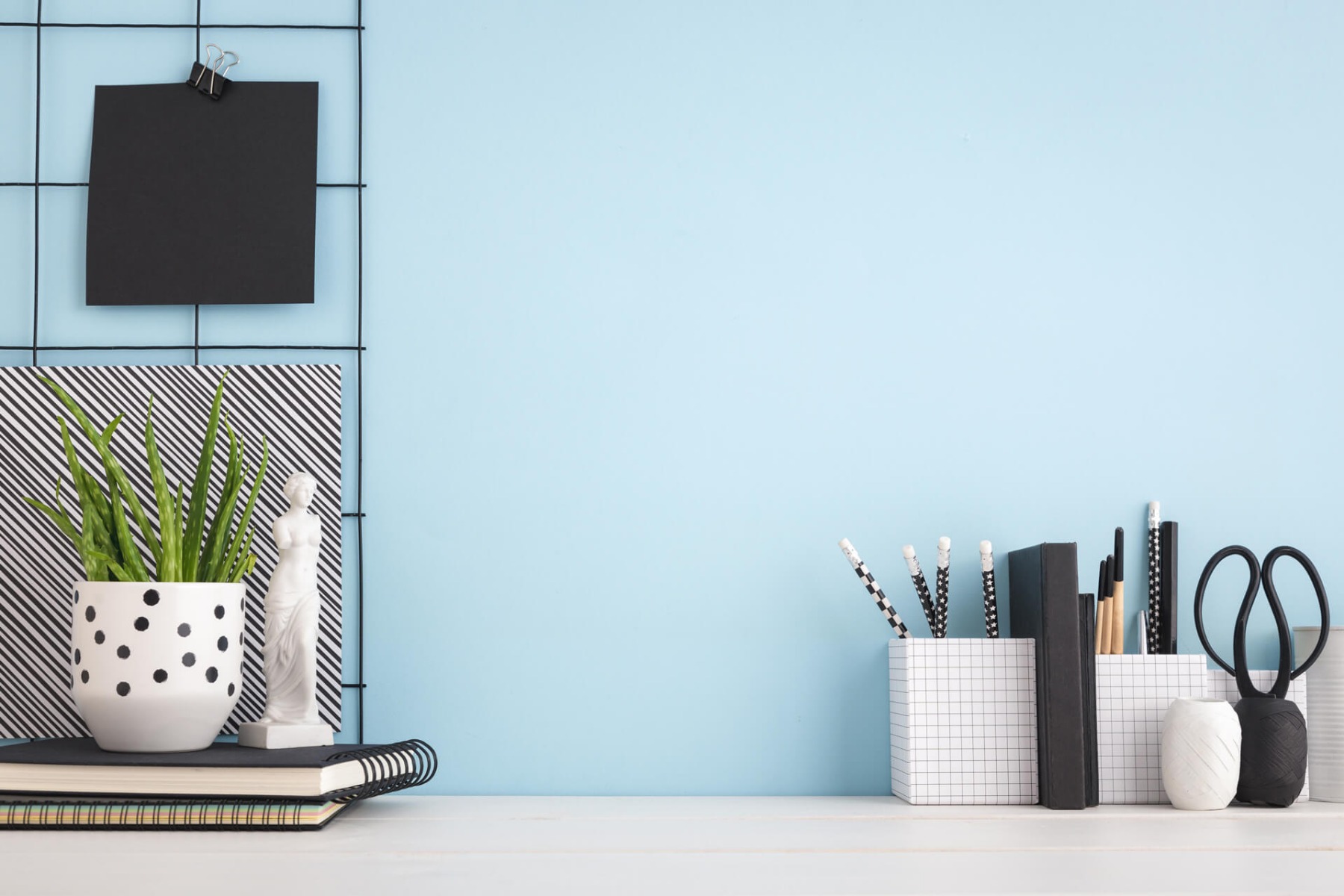 Wall Shelving
Wall mounted floating shelves is one of the best solutions for creating more storage when you don't have capacity for more book cases or a closet. Wall shelving is great for books and trinkets, as well as more storage space for guest's belongings.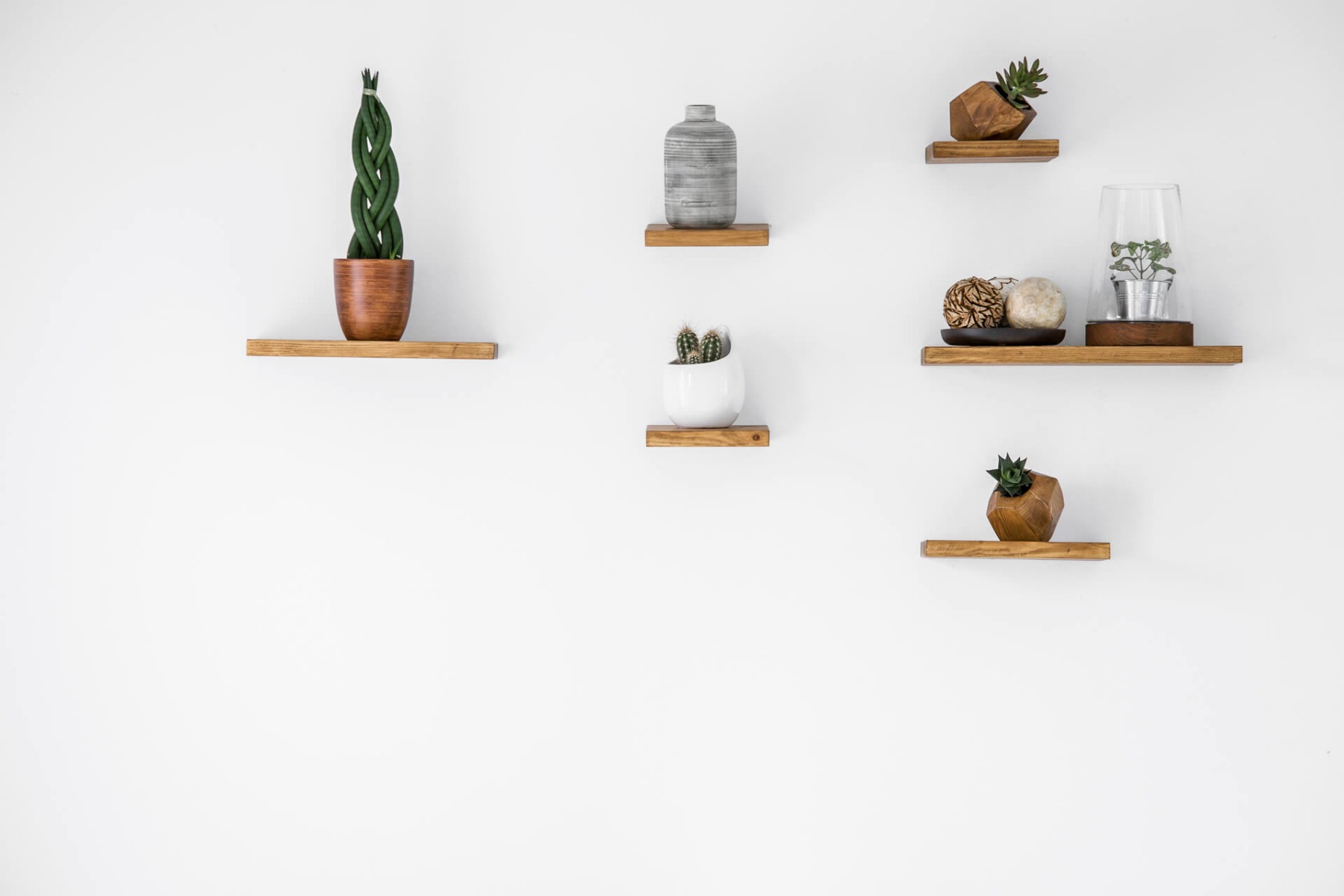 Making use of the area you have available to you can be a challenge, so make sure to reach out to our bedroom experts if you need help choosing new bedroom furniture that suits you or you're looking for more bedroom ideas for small areas.