Bedroom styling tips from an expert
Whether you're looking to add a pop of colour to the bedroom or are in desperate need of extra storage, Bedshed Stylist Clare Ryan has got 10 simple styling tricks to spruce up your bedroom, just in time for summer. 
Hamptons Style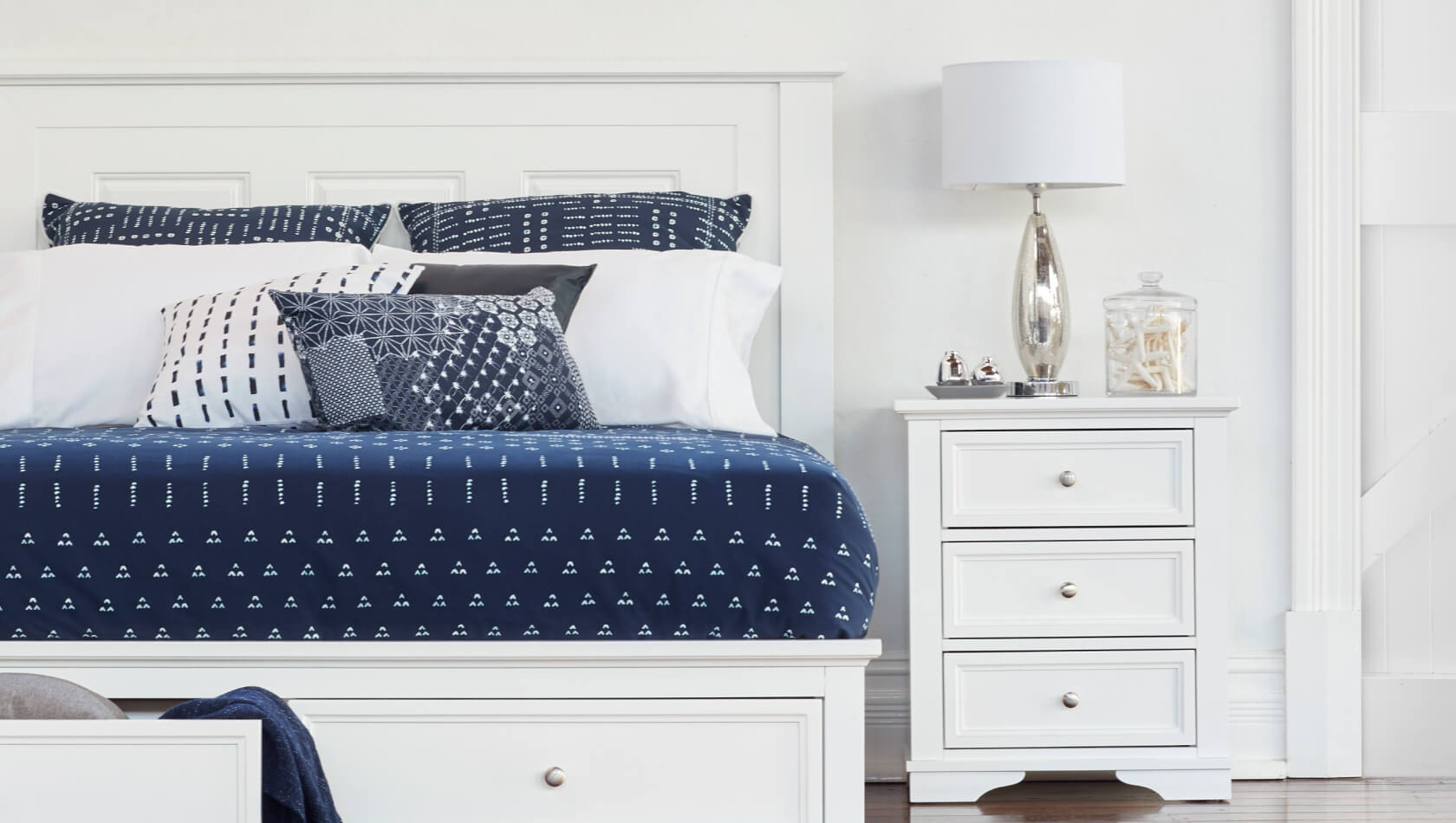 A Hamptons style bedroom is a sophisticated style inspired by the beach, with soft shades of white and blue, and accessories straight off the beach. Driftwood, a bowl of seashells and white coral, are an easy way to introduce this classic trend into the bedroom, along with fresh splashes of navy, grey and black. 
Mixing Textures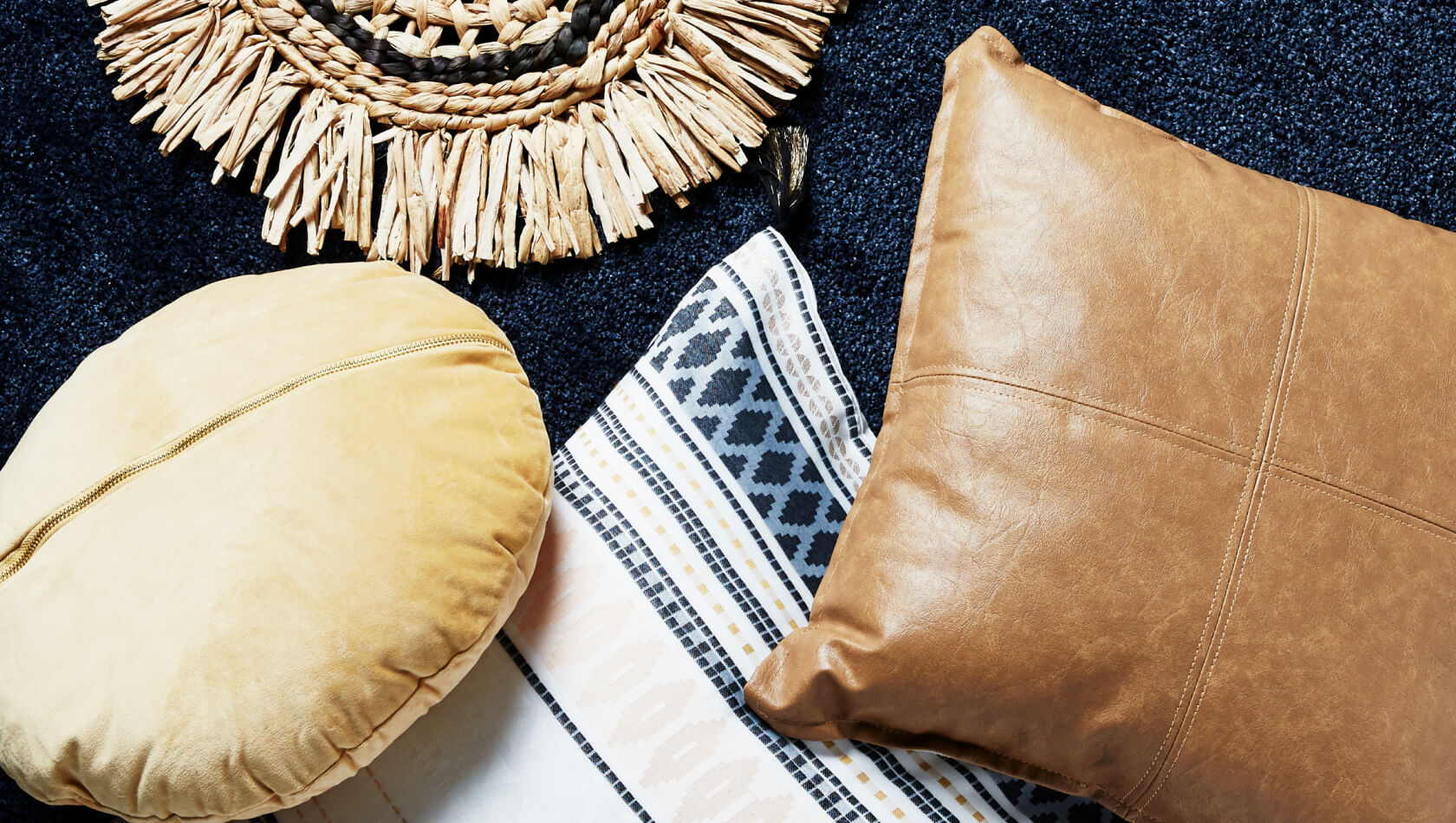 The more textures introduced into a room the better. These fabrics and materials add personality to a bedroom and create a cosy haven to retreat to at night. Start from the floor and work your way up to the walls. For example, a jute rug would complement linen bedding, with leather feature pillows and a knitted throw rug on the end of the bed. 
Greenery Indoors
Green is the colour of growth, renewal and safety, making it the perfect colour for the bedroom. The best way to inject some green into the room is with indoor plants. We're not saying to transform your bedroom into a jungle; start with three plants. One on the floor, one on your side table or shelving, and a small potted plant on the bedside. Not only are plants calming and peaceful, but they will bring the room to life.
Can't Decide On A Colour?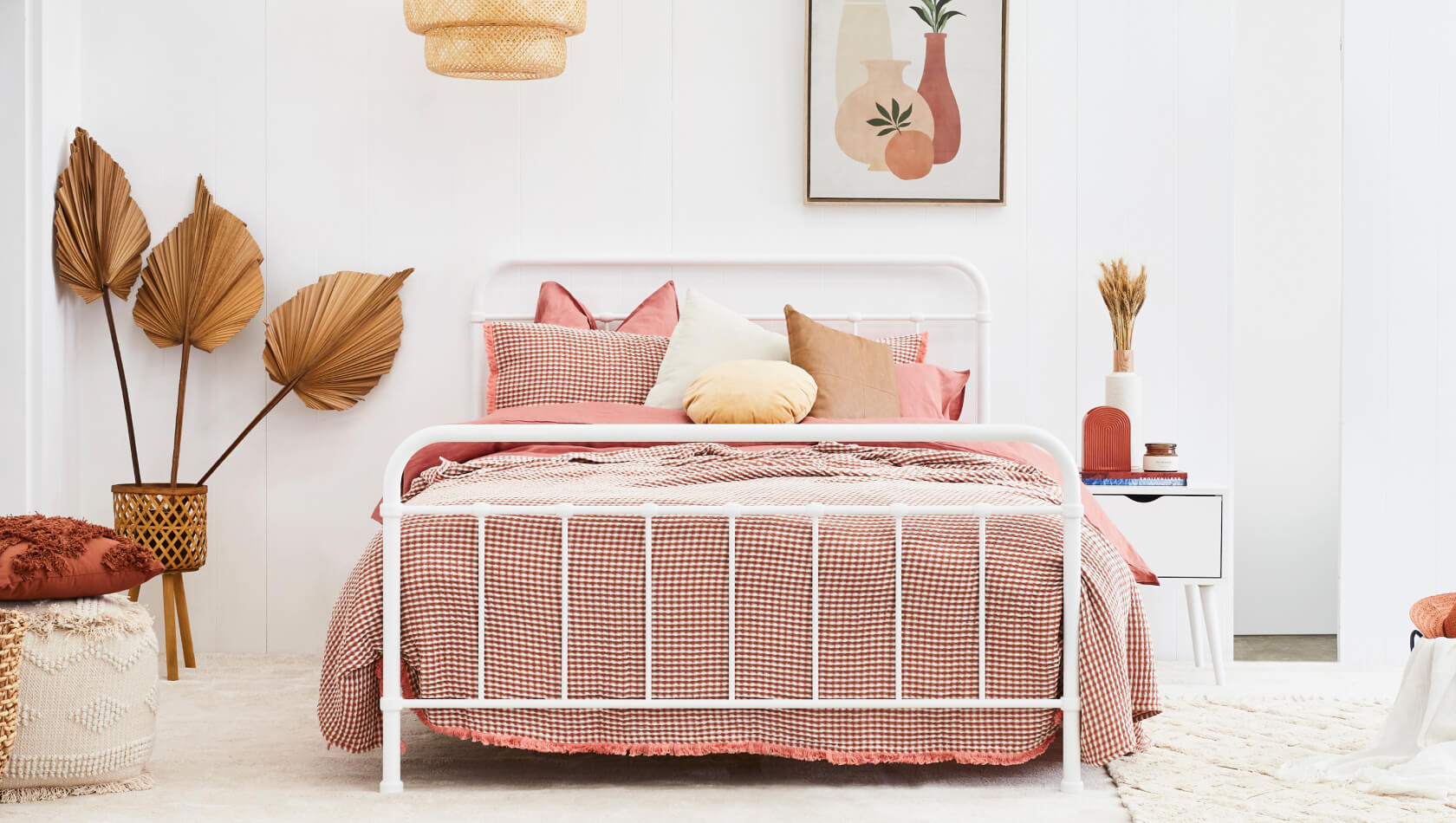 A simple way to choose a colour scheme for the bedroom is to look at the artwork, furniture and accessories around you. Pick a colour from the items you love and introduce complementing pillows and soft furnishings that accentuate the colour.
The Art To Hanging Art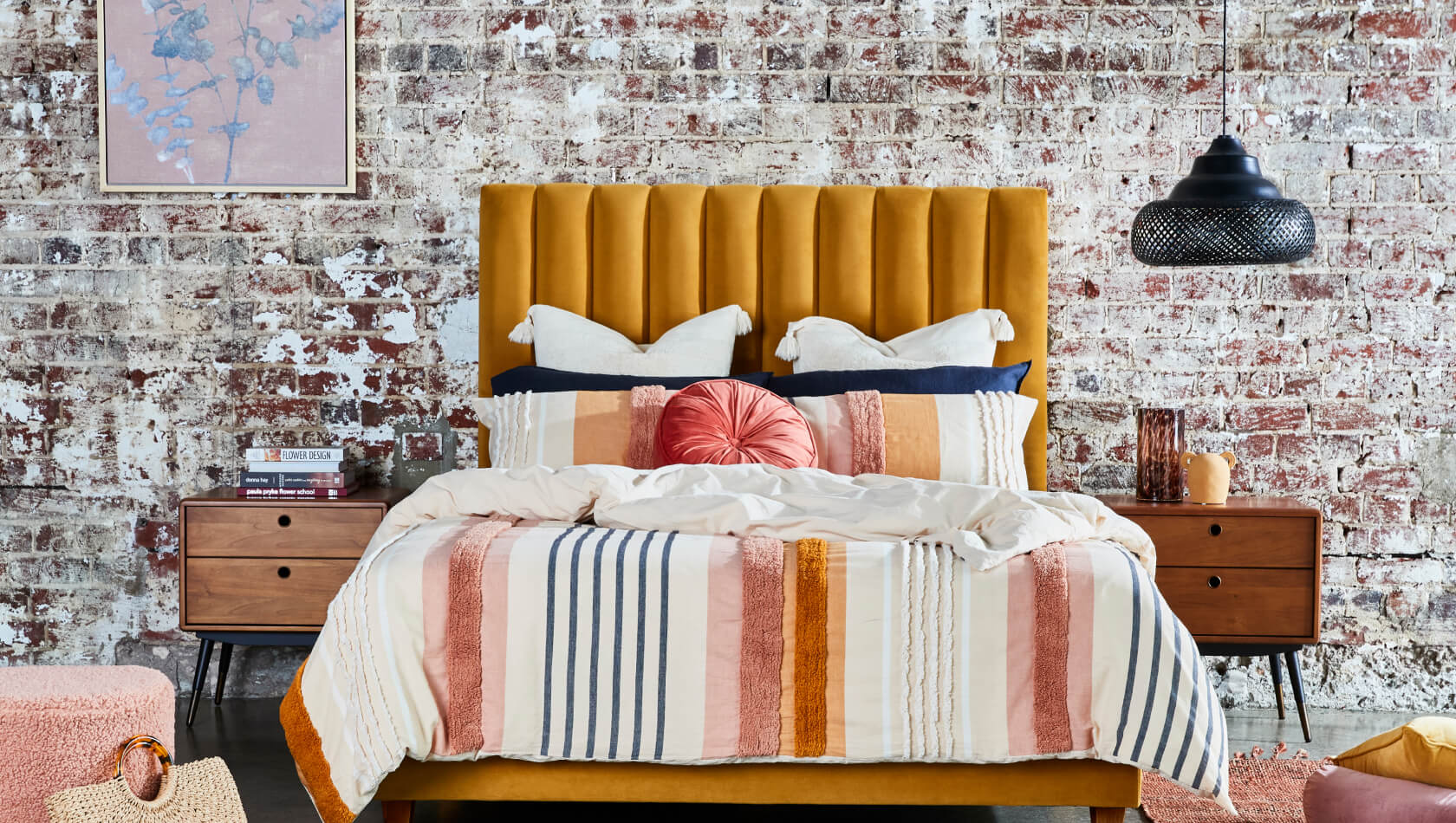 There are no rules when it comes to hanging artwork in the bedroom. When hanging multiple artworks or frames above the bed, be sure to go off-centre from the centre of the bed. This leaves breathing room for additional pictures to be hung over time and creates more room on the wall for other accessories, such as a mirror. Cut out paper replicas of your frames and tape them on the walls, to work out exactly where you want them to hang. 
Grouping Accessories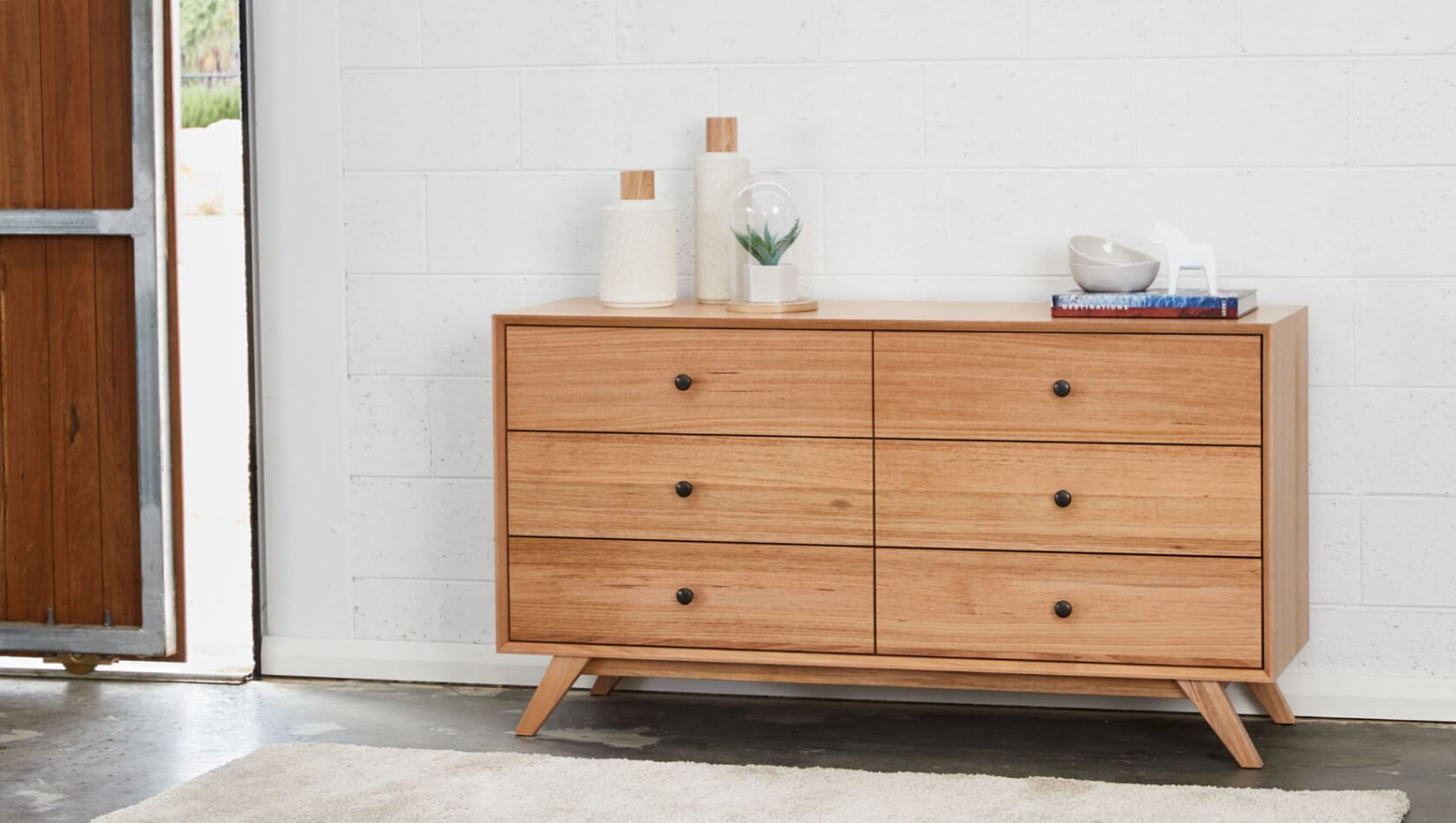 An easy solution to grouping accessories on a side table, dresser, chest or tallboy, is to use a tray. A tray instantly forces you to group the accessories together, while also adding interest to the room. Group accessories together that are different heights, textures and sizes and when in doubt, keep them in groups of three.
A Throw Rug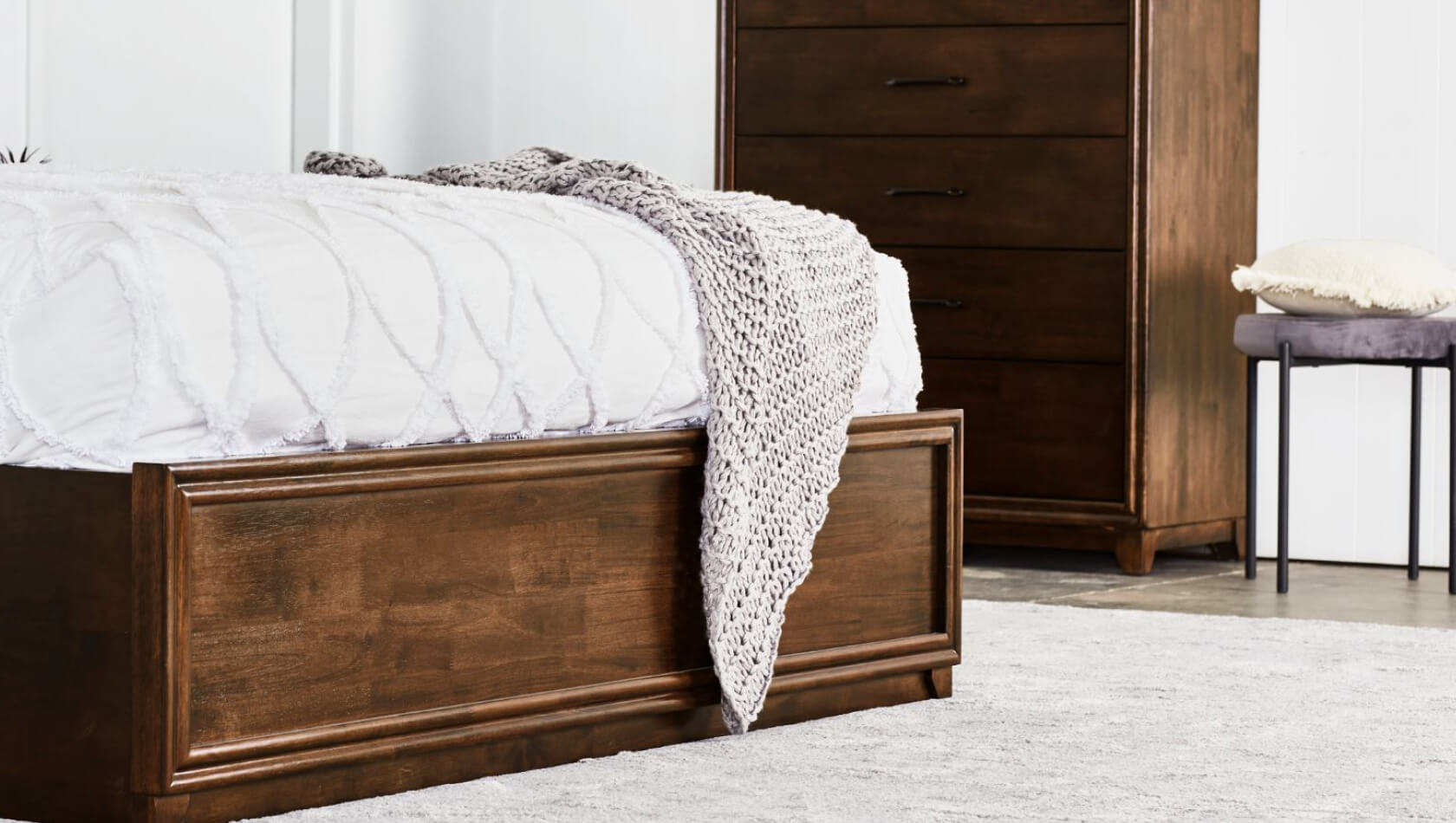 There's a reason a throw rug is called a throw rug. Whether it's thrown and draped at the end of a bed, over a trunk or a chair, the trusty throw is designed to be an easy accessory that adds colour and interest to a room. A faux fur or sheepskin is a great alternative to a throw. 
Four Corners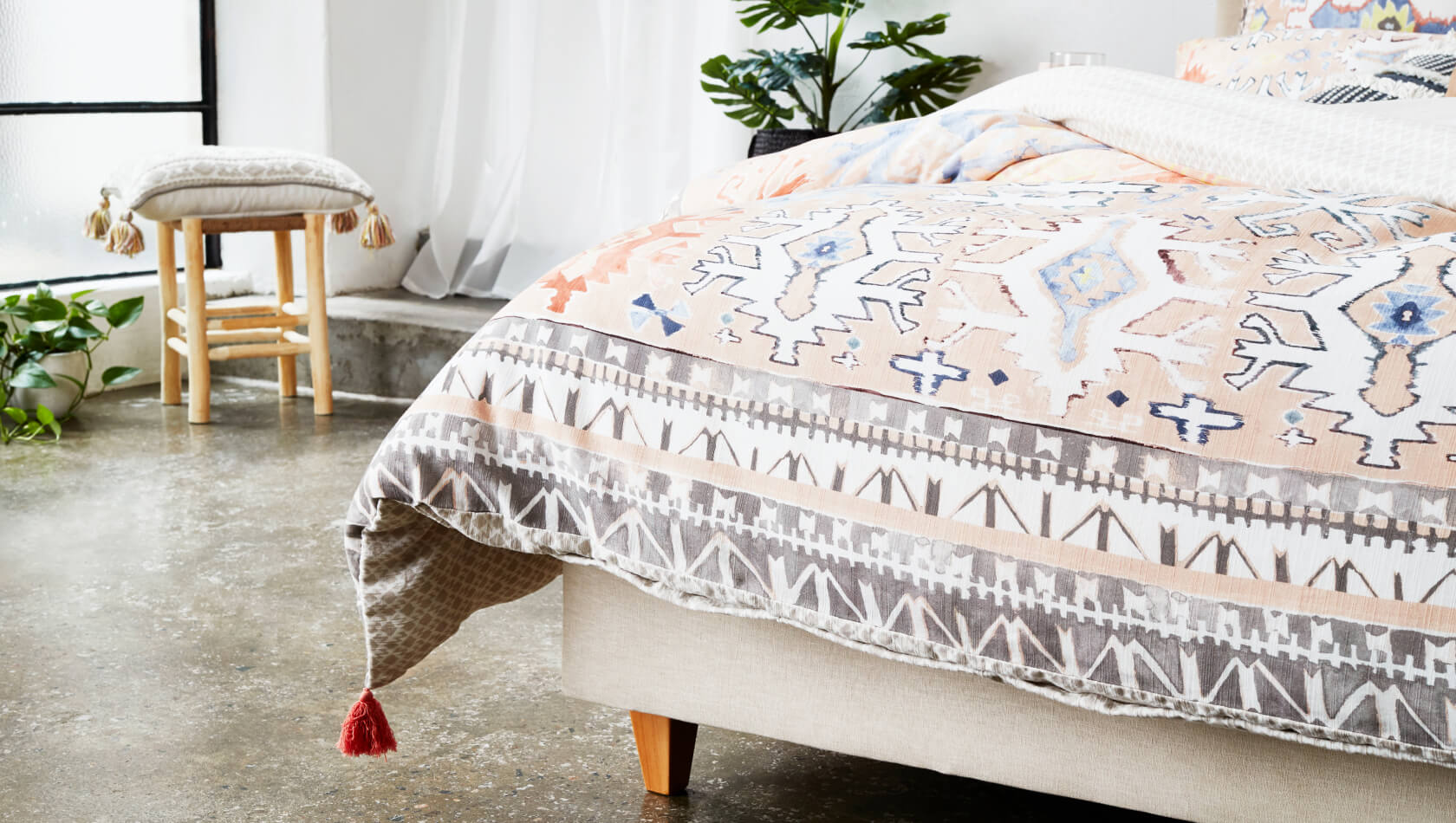 Don't forget the corners of the bedroom. These often forgotten spaces need to be utilised and are the perfect spots to position a plant, ottoman, chair, floor lamp or extra storage. 
Need More Storage?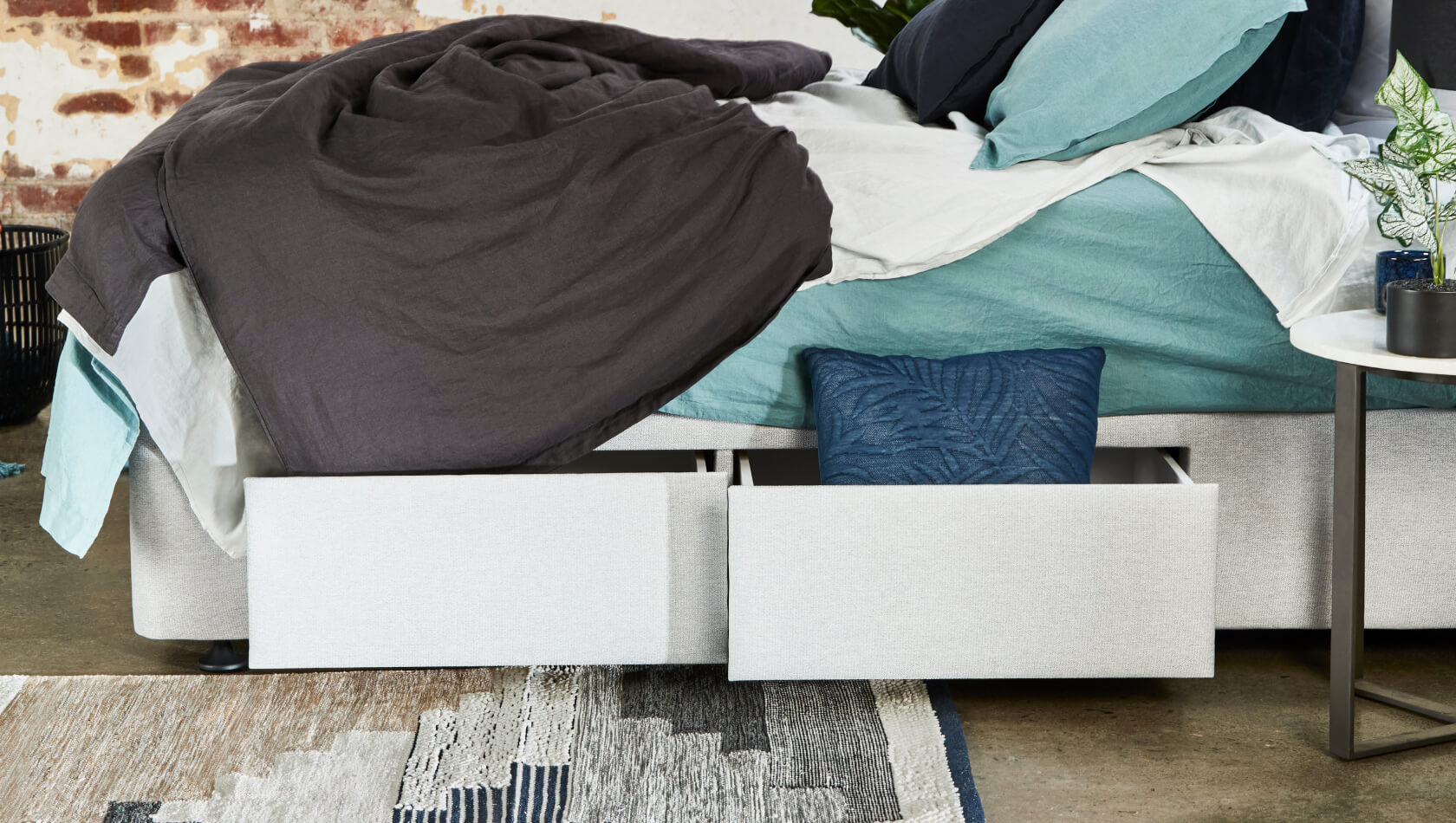 If space is limited, then it's time to get creative. Consider beds that have internal storage and draws that are easy to access. A trunk or ottoman with internal storage is also a smart addition, or simply introduce different sized baskets, which are perfect for storing shoes, clothing or general nick-nacks.
Different Heights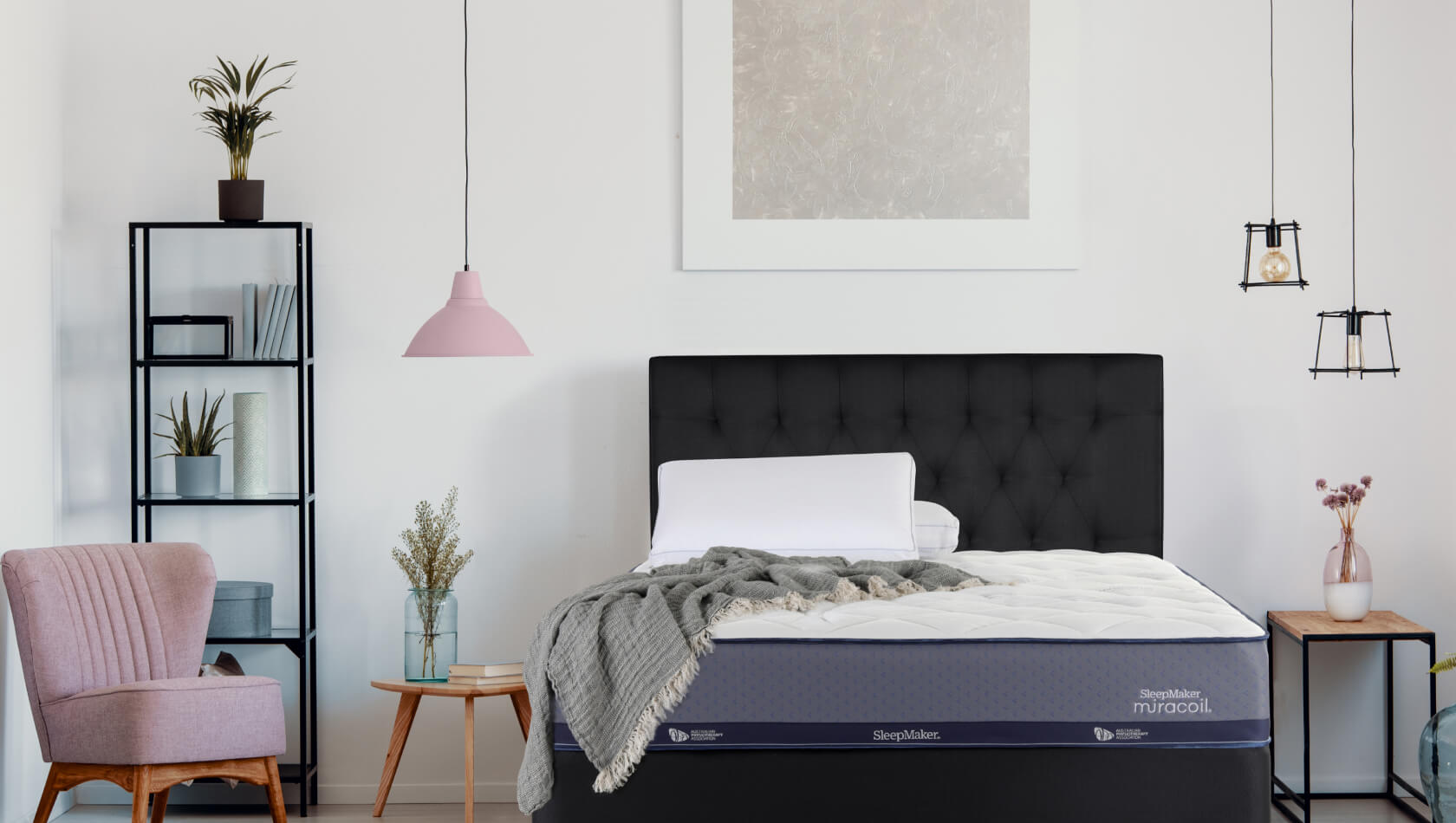 Embrace different heights of furniture and accessories to make the bedroom appear bigger. Create a focal point in the room with oversized vases on a dresser or a plant stand on a tallboy. A floor lamp positioned next to a dresser or chest, will create height and draw the focus up the wall towards your artwork.
Planning the bedroom of your dreams is easier than you think, try our handy Bedroom Planner to see if your favourite bedroom suite will fit your room or visit us in-store today!
Plan my bedroom
Try our Bedroom Planner Tool to visualise how our bedroom furniture will fit in your room or visit our in-store for expert advice and guidance!