Paint colours that make a room look bigger
Paint colour can be tricky to get right. Even white paint is a little more complicated than you'd expect. As simple as it may seem, the shade and tone of the paint that you select can have a dramatic impact on how a room feels. Paint colours can be used to make a room feel larger and more luxurious, or conversely, cozier and more intimate. For smaller rooms, the goal is often to make them feel airier and more spacious. Not everyone has the luxury of space, but you can certainly create the illusion of space. Read on below for our tips on how to use paint to make your bedroom look bigger.
Selecting paint colours
The perfect choice of paint colour for your bedroom will depend on a number of factors. The existing decor and colour choices in your bedroom should help to inform the colour you choose - especially if you're planning to stray away from white. Certain colours will complement each other, whilst others may clash. If you're not sure, then take a look at a colour wheel - colours on opposite sides of the colour wheel will generally complement each other. If you're going for a full bedroom update, then you may want to spend some time thinking about what kind of bedroom furniture you're planning to furnish it with. Are you going for a beachy coastal vibe, or perhaps a classic, romantic style? Colours are a great way to elevate bedroom styling and can help to enhance the look and feel of your decor.
In most cases, calm neutrals and soft shades are the best choice for the bedroom. Bright, saturated colours can make you feel more alert and can even interfere with the quality of your sleep. Here's a few hues you might consider.
Neutral shades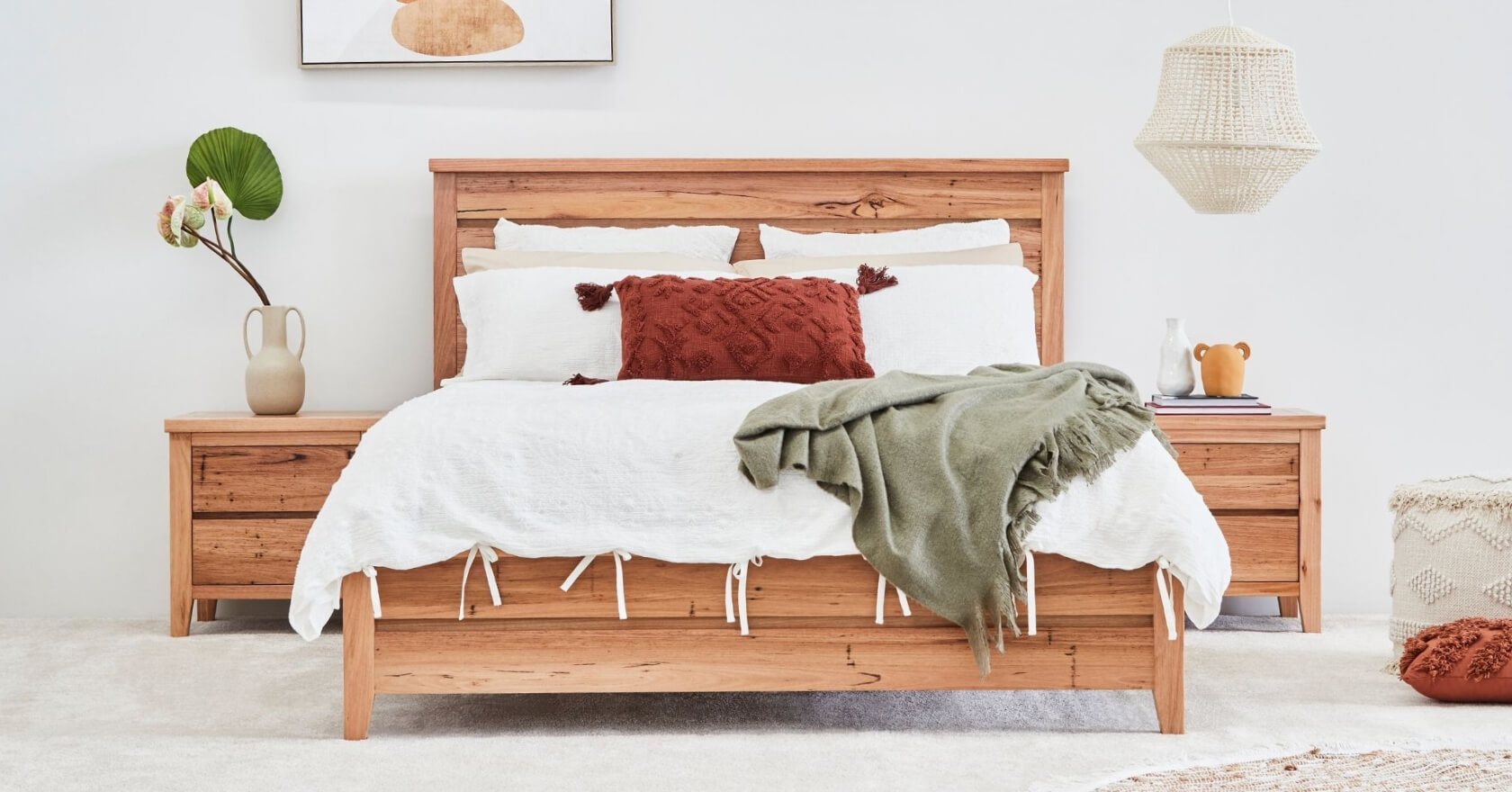 Neutral shades, including classic white, are the most popular options for the bedroom. Common neutral shades you might consider include white, ivory, taupe, beige and grey. Neutral shades provide a nice, clean backdrop for your decor. They aren't distracting and won't clash with your decor choices. If you want to get a little bit creative with colour, then cushions, blankets and curtains make great accents. Add a pop of colour with your accessories, and keep your walls soft and subtle. Stark shades and natural light can make your room feel very open and airy, but be careful! Too much white on white can leave your bedroom feeling like a hospital room. Warmer neutral shades can make your room feel larger, whilst still making it feel inviting.
Perfect pastels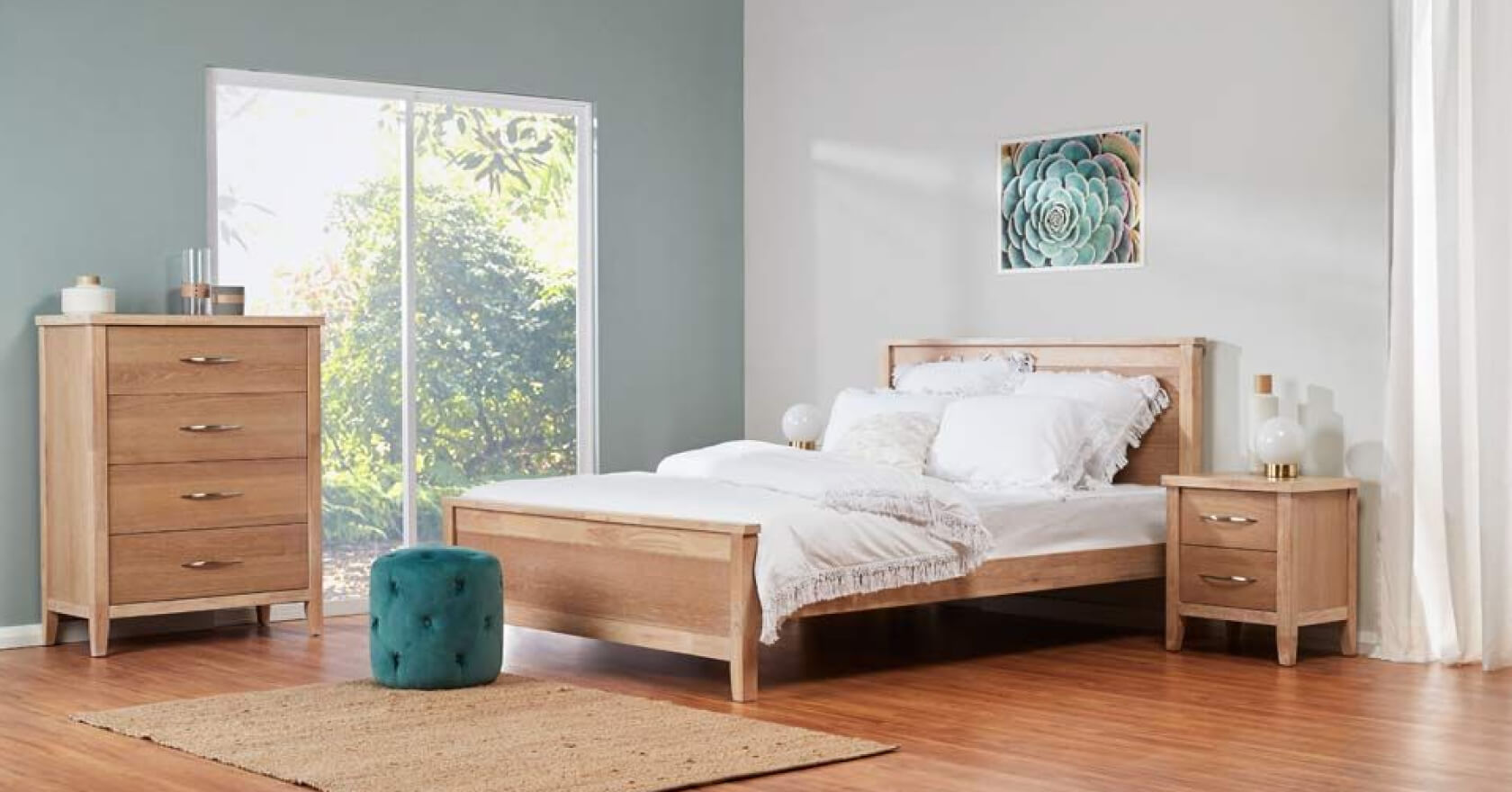 Pastels are a great way to play with colour, without adding anything too intense to your space. Popular pastel shades include soft blues, lavenders, lilacs, greens, yellows and pinks. Pastels are often a great pair with traditional and mid-century modern furniture as they can look quite elegant and chic. They're also a popular choice for children's bedrooms, they're both relaxing and fun and often pair better with childrens furniture and toys than beiges, greys or white.
Bold colours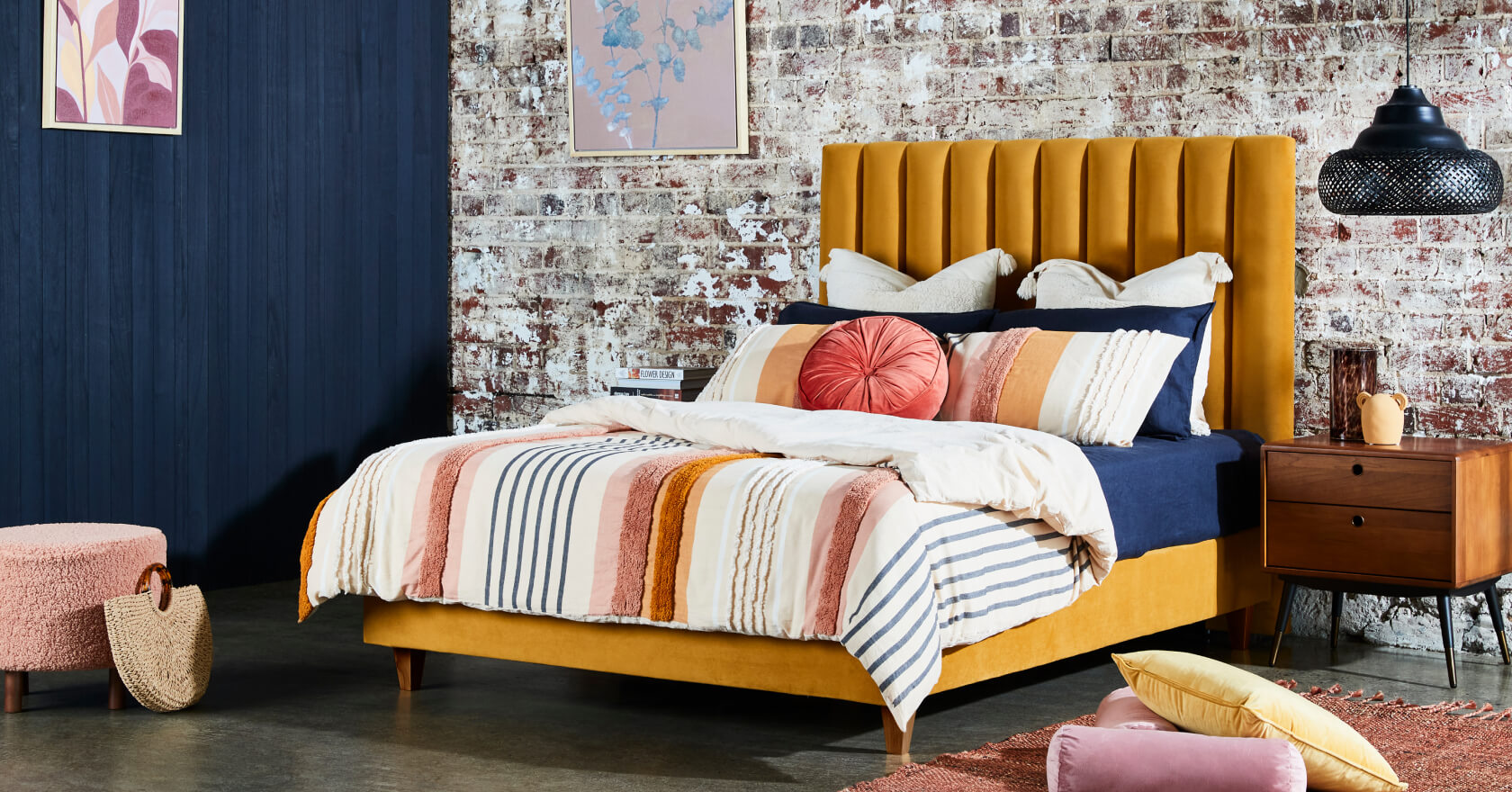 Unlike neutrals and pastels, bolder colours tend to have an energising effect which can make them a great addition to the bedroom for many people! Want to wake up feeling refreshed, happy and excited to start the day? A pop of electric blue, bright yellow, coral or green might be exactly what you're looking for. Don't be afraid to experiment and try out different colour combinations. The bedroom is your most personal space, and its colours and decor should reflect you. If you want your bedroom to feel brighter, steer clear of dark colours like black, deep green or navy blues.
Techniques for making your room feel bigger
There is a specific technique that should be followed when using paint colours that make rooms look bigger. Some tips include:
Only use one or two colours on the walls when you are trying to make your room look bigger. Don't try to combine too many colours as the room starts looking cramped.
If you think white is your best bet but still want to add a dash of colour, paint just one wall in any other light colour that you like.
Use furniture and accessories that complement the colour on the walls so that the room looks larger. Using heavy contrasts will make your efforts at enhancing the visual space of your room futile.
If the room is narrow, paint horizontal stripes on it to make it look wider. Similarly, if the room has a low ceiling, you may paint vertical stripes on the walls to make it appear taller.
Another great way to deal with low ceilings or to even create the illusion of space is to have the wall paint colour extend to the ceiling. This method unifies the room to make it look larger than it actually is.
Try to match the wall colours to the colour of the flooring. This is again in keeping with the thought that the room should look unified by the use of colours, and therefore appear bigger.
Painting the top of your wall in a neutral and the bottom in a brighter shade can also increase the feeling of scale and height in your bedroom.
Make sure that the room you are trying to enhance visually has enough lighting. While natural lighting works wonders to make any small room appear larger, it may not always be available. In such a case, light colours enhance the little natural light that comes in to make rooms look larger. Also, using appropriate artificial lighting in key spaces (such as corners of rooms) is a good idea to create the illusion of space.
Finally, use mirrors that reflect the light colours in your room so that it looks larger. A nice and long horizontal mirror on a wall can easily add a decorative element as well as make the room look much bigger.
Need help planning your bedroom? Try our handy Bedroom Planner Tool or visit us in-store for expert advice!
Plan my bedroom
Try our Bedroom Planner Tool to visualise how our bedroom furniture will fit in your room or visit our in-store for expert advice and guidance!