Fresh bed frame inspiration for spring
Spring has sprung and it's a great time to start thinking about introducing change in the bedroom or updating your style! If your bed frame is looking a little bit worse for wear then a spring clean might be exactly what you need to get your bedroom feeling fresh and new again.
Check out some of our favourite bed frame ideas below - in true spring style many of them are light, bright and functional, great for when you're trying to clean up your bedroom space!
Add a touch of luxe with your headboard
Spring is the perfect time to go big and make a statement in your bedroom with an oversized headboard! At this time of year we feel inspired to embrace bold choices and brave styles. Your bed is the focal point of your room, so make an impact we say! A bed frame like our luxury Messina bed frame design has all the 'look-at-me' energy you're looking for with its extended headboard made from American poplar and fabric upholstery. Extended headboards have been a rising trend for a while now, and it's little wonder! They're excellent for creating that extravagant, grand hotel feel in your bedroom and really make your space feel indulgent and special. We all deserve a touch of luxury, don't you think? Especially when it comes to the home and the bedroom. Go on, you deserve it.
Looking for the perfect headboard?
Our Mix & Match range offers a variety of customisable upholstered headboards and bases so you can customise your perfect bed.
Get the rustic, country feel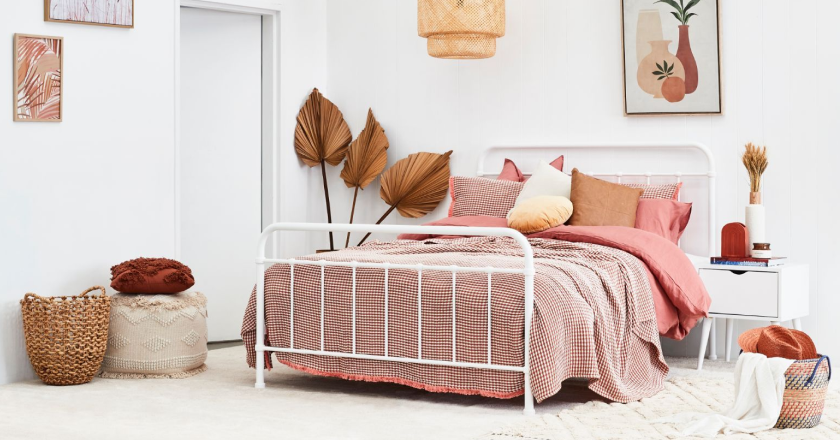 Spring is the time of year where everything comes alive. The trees are green, the flowers are blooming and many of us turn our minds to fresh country air. Bring a little bit of the countryside into the bedroom with our white Nikki bed frame! It's the perfect starting point for creating a cute, country cottage feel in your bedroom and shows that metal accents don't have to feel cold and contemporary; they actually make an excellent (and very versatile) base. If you prefer a more homely, warm feel to your space then we recommend taking cues from French country style this Spring in the bedroom. We're talking soft florals, shabby chic layering and vintage décor for a modern, farmhouse look. Provincial styling like this is set to be a big trend, especially for bed frames and other bedroom furniture as people look to soften some of the sharp edges of modern urban spaces.
Urban style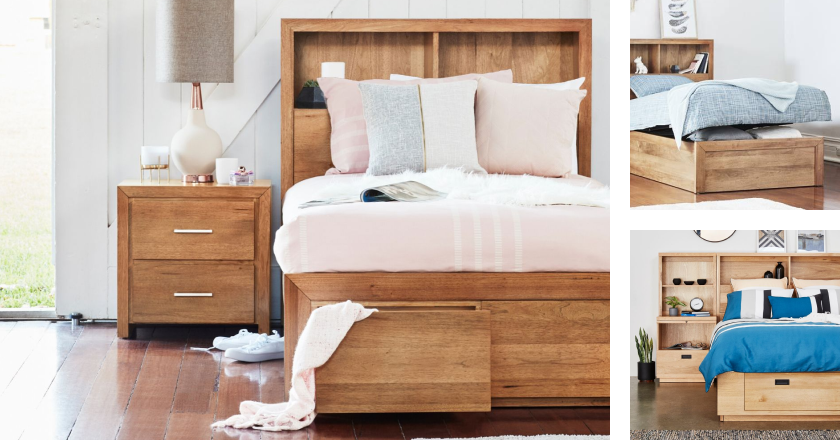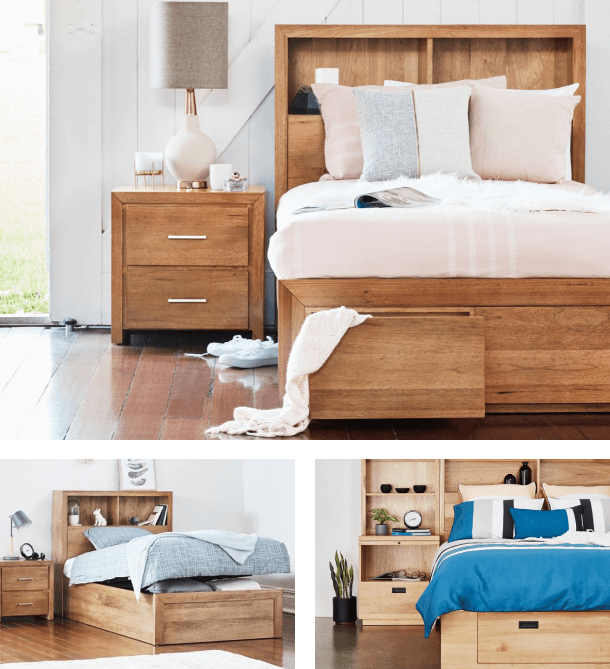 If urban style is more your thing, then check out our clever, space saving designs like the Jefferson drawer and Jefferson lift-up bed frame, or even the Chelsea suite which would feel perfectly at home in an NYC apartment overlooking the Hudson, or even in an upscale townhouse in Greenwich Village. New York City might never sleep, but you do. To achieve a stylish, contemporary look, dress your bed with pared-back bedding in masculine shades and surround with warehouse-inspired décor. This style is the perfect blend of warm, natural materials, old-world charm and modern, edgy vibes.
Mixed media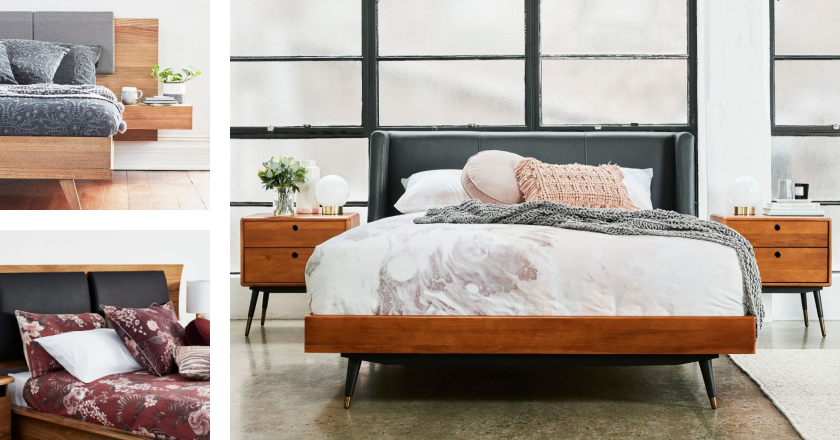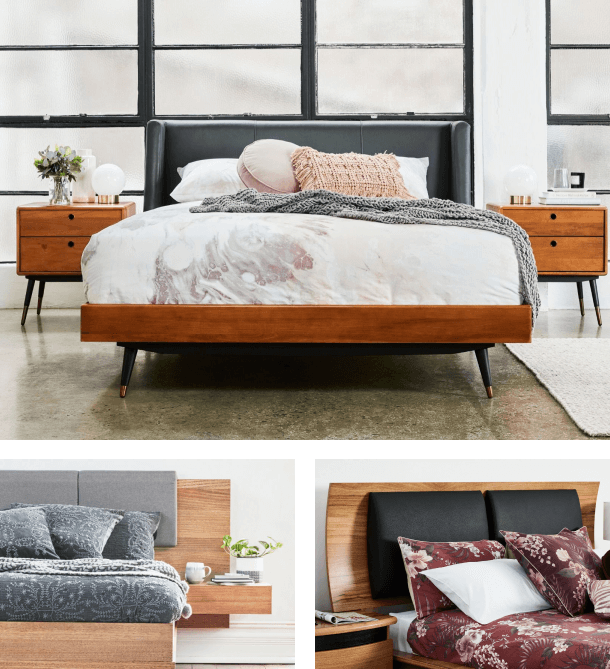 If you're not a fan of matchy-matchy furniture and décor, then you should consider opting for a bed frame like the Enzo suite, Valletta bed frame or Paris bed frame. They each feature a mix of leather, fabric or wooden details. This Spring it's all about considered choices and texture. Interior designers are moving away from an over-reliance on colour and instead are looking to create depth and feeling in spaces through elegant, quality pieces and a mix of materials. This makes for spaces that are a delight to the senses – they're both visually appealing and pieces that you can really feel. It's the perfect design choice for evolving your bedroom into a calm, soothing space.
Need help planning your bedroom this Spring?
Try our Bedroom Planner Tool to visualise how our bedroom furniture will fit in your room or visit our in-store for expert advice and guidance!