Up to Half Price Off All Mattresses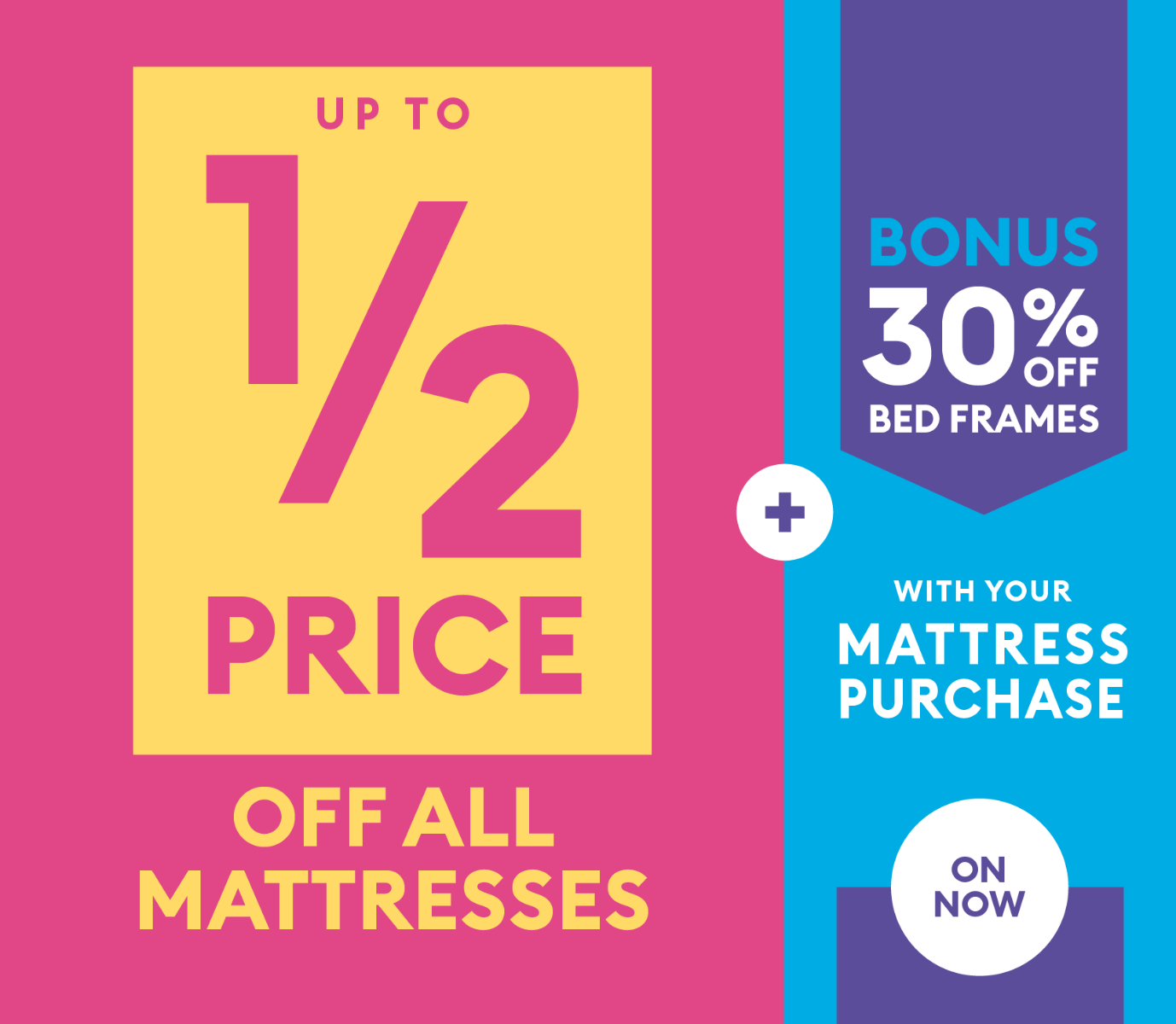 Looking for a great deal on a mattress and a bed frame?
Score yourself a better night's sleep with up to 1/2 price off all mattresses, PLUS a bonus 30% off bed frames with your purchase! Shop our wide range of mattresses from brands like Sealy, SleepMaker, Tempur, Kingsdown, Dreamsense and Insignia to find one that suits your needs.
Spruce up your bedroom with a new bed frame available in all sizes, and in a range of styles and colours. Get 30% off the price of a bed frame when you buy ANY mattress - all sizes, all brands. No exceptions.
Find your
perfect mattress
Choosing the right mattress is an important decision. We've made it easy to decide what's right for you with this handy mattress selector tool.