How to fold a fitted sheet
Folding a fitted sheet can be a bit of a nightmare if you don't know what you're doing. Luckily, we've put together a quick 4-step guide to help make the process (slightly) easier, so you can tick this tricky chore off your list and get on with your day!

Tuck in the corners
Lay the fitted sheet on a flat surface, find two corners and tuck them in to the opposite corners. Then, tuck in the elastic and neaten the overall shape to form a rectangle.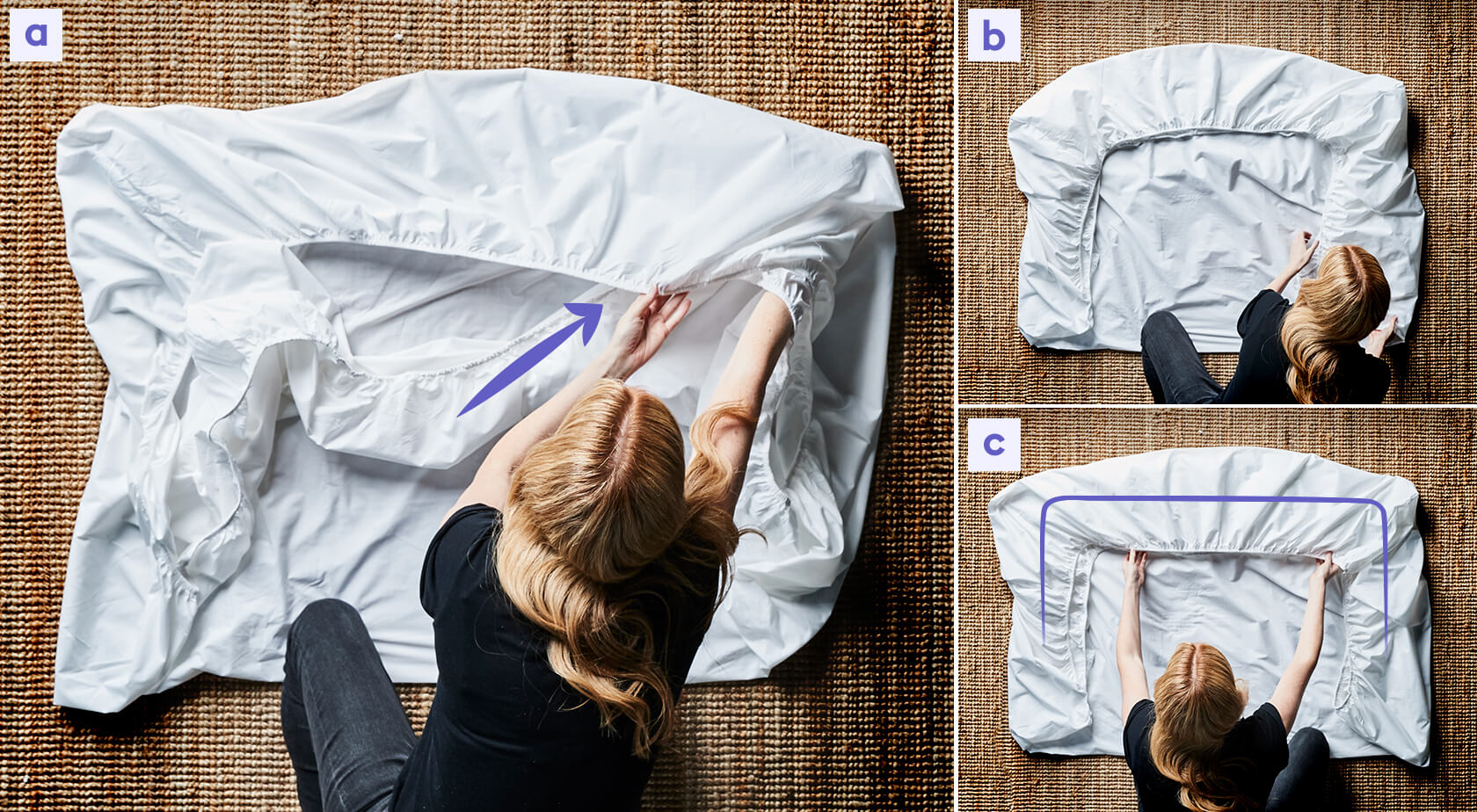 Create the L-shaped fold
Find two corners again and repeat the tuck one more time so that all four corners of the sheet are in the same place. Lay the sheet down to form a rectangle with an L-shaped fold.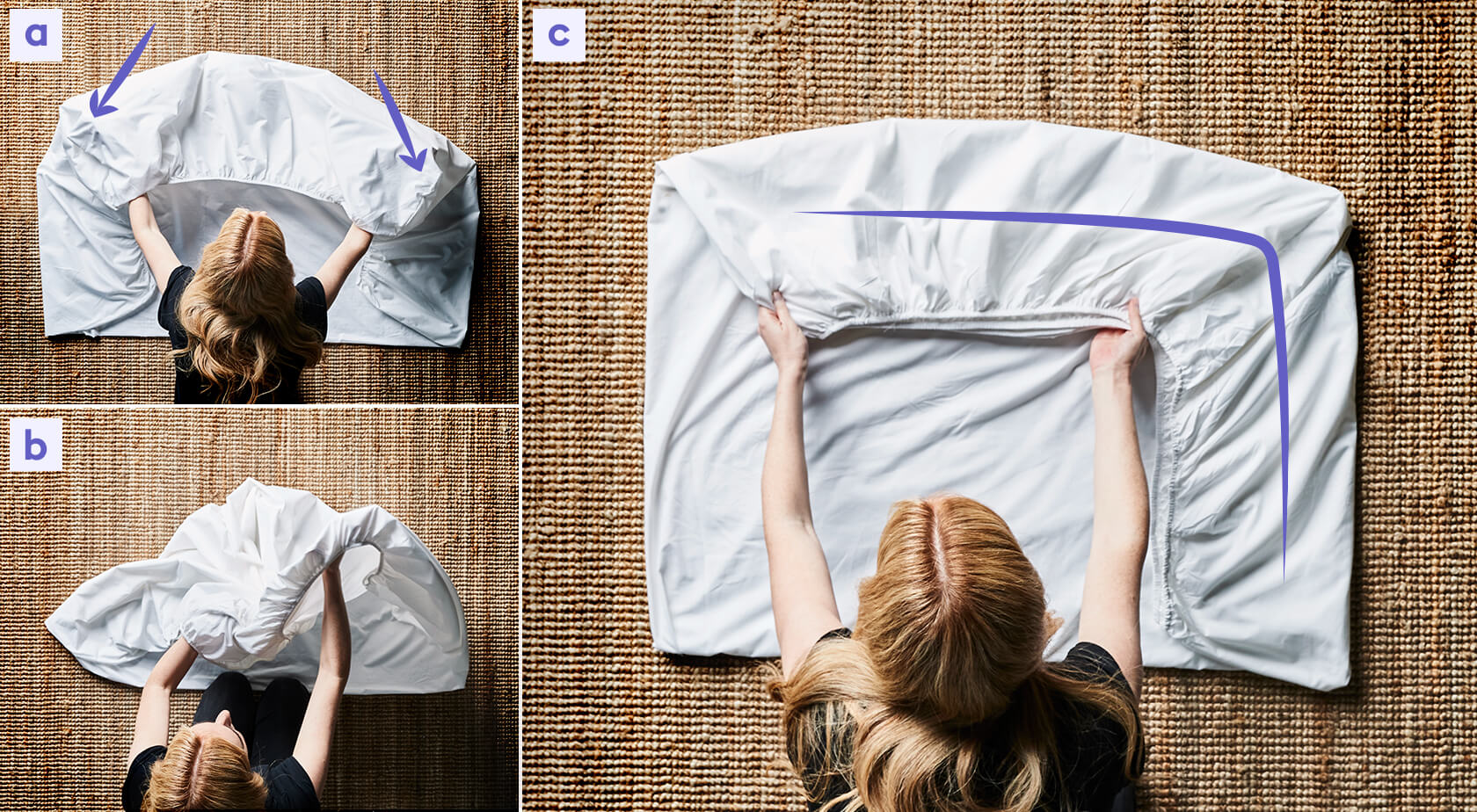 Fold, fold, fold
Fold the sheet into thirds horizontally, so you are left with a long strip of fabric, smoothing as you go. Then, fold it into thirds along the strip to form the sheet into a small square.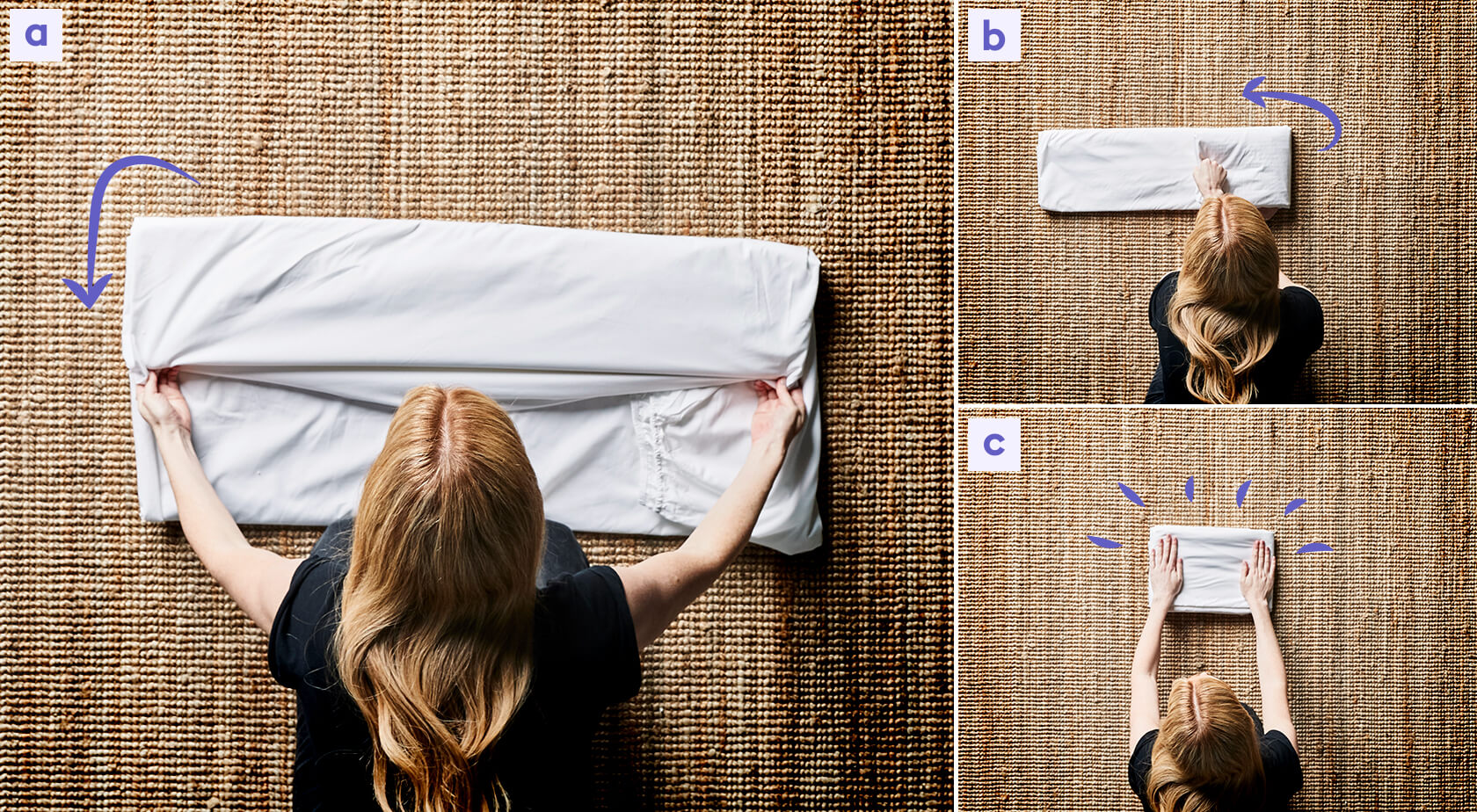 Admire your work
And that's it! You've now mastered folding a fitted sheet. This is incredibly tricky, and even those that know how to do it don't get it right 100% of the time. If you'd like to make yourself feel better about your own efforts, check out the video below to see how it can go wrong even when a professional like the Bedshed stylist Clare Ryan is in charge!