How to find a mattress that isn't a pain in the back!
Is back pain keeping you up at night?
Nobody likes a restless night's sleep because of an aching lower back or waking up to start the day feeling stiff and sore.  
Back pain is unfortunately a common problem, in fact it's estimated that almost four million Australian's are currently suffering from chronic back pain and anywhere between 70-90% of Australian's will experience back pain problems at some point in their lives. On top of that, our Bedroom Report found that 1.7 million of us wake up because our pillows or mattresses are uncomfortable.
If you can't pinpoint where your back pain is coming from or attribute it to daily activities like heavy lifting or hunching over a screen, then there's a good chance that your mattress is the culprit.
Is your mattress behind your back pain?
There are a lot of things that can cause back pain, so how can you tell if your mattress is to blame? Well, there are a few clear signs to look out for when it comes to figuring out whether your mattress is giving you the comfort and support you need.
First of all, if you're going to bed feeling okay and waking up achy and sore, that's a good sign that your mattress is not as comfortable as it needs to be. A mattress that's too soft will sag and cause spinal alignment issues due to bad posture. If you feel like you're sinking deeply into your mattress at night, then you're probably not getting the right level of support and this can cause your joints to twist uncomfortably at night. Too-firm mattresses will put unnecessary strain on your pressure points and joints, causing misalignment and contributing to dull, aching pain.
Secondly, if you're tossing and turning all night then your mattress is likely the issue. If you're not getting the proper support for good spinal alignment, then you'll find yourself tossing and turning all night to get comfortable.
Lastly, the quality and age of your mattress matter when it comes to avoiding back pain. Mattresses made from cheap materials will sag or become lumpy and uneven more quickly - not ideal for the surface you'll be sleeping on for more than eight or more hours! When you consider the fact that you'll spend a third of your life in bed, it's easy to see why it's important to invest in a quality mattress. It's important to find a mattress made from high quality materials that will last and provide a healthy, comfortable night's sleep. Look for a mattress made with breathable, comfortable materials or that include clever, support features like gel layers or memory foam.
If your mattress is more than eight years old, it's probably the source of your night-time woes and time for a new mattress. Mattresses need to be replaced every eight to ten years or so, as they will no longer provide the support and comfort you need and will contribute to poor sleep quality. If your mattress is ancient, it's time to say 'out with the old and in with the new'!
Finding a mattress that has your back
So what is the best mattress for a bad back?
The general rule for mattresses for back pain is that you should opt for a firmer feel. Firmer mattresses for back pain will provide more support to your spine, allowing your muscles to relax and do less work to support your posture. It's important to find a mattress and a comfort level that works for your body and individual needs however - a firm mattress that works for one person might leave your joints feeling stiff in the morning.
To find the best mattress for back pain that suits you, the best thing to do is try them out! We'd suggest visiting us in store and trying out different comfort feels in your usual sleeping position to find a mattress that suits your sleep style, or try our handy mattress selector tool online!
If you're looking for the best mattress for a bad back, we'd suggest trying out the affordable and extremely popular, Sealy mattress range, it's ideal for those seeking a comfortable night's sleep! Alternatively, SleepMaker mattresses are designed specifically for back care and postural support, all of which are endorsed by the Australian Physiotherapy Association. For those who live an active lifestyle, the Dreamsense range of mattresses provides the ultimate support.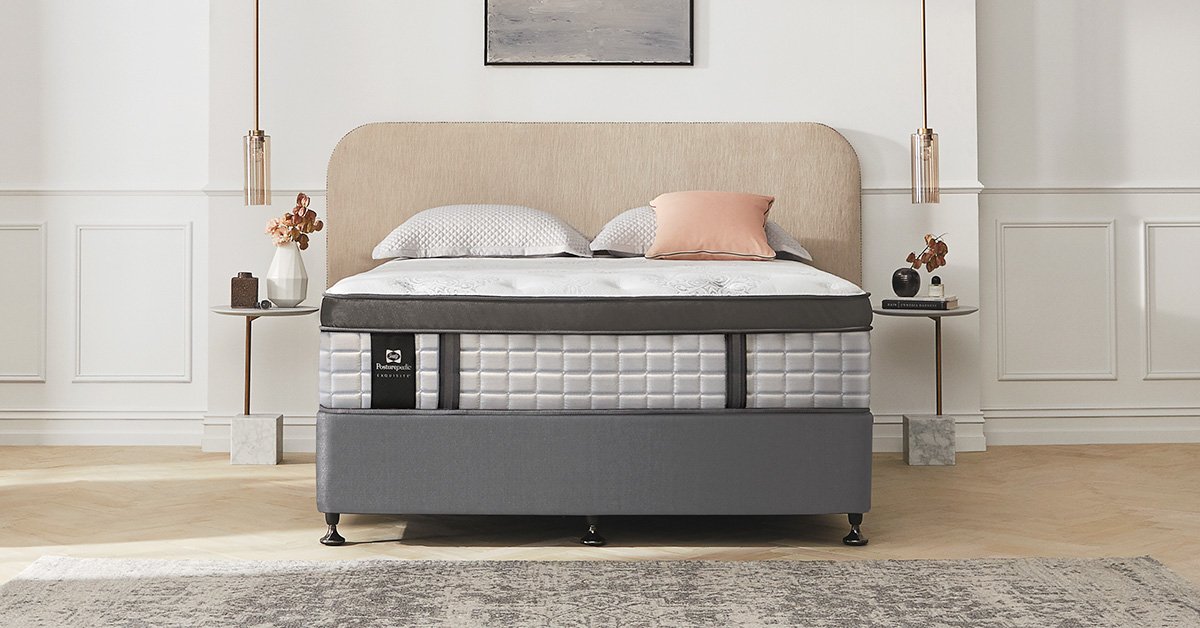 If you prefer a memory foam mattress, consider Tempur's foam mattresses, the Insignia Chiro Synergy range, or Boxed by Dreamsense. They are all available in a range of comfort feels and can be paired with an adjustable base for easy customisation to your individual comfort requirements. Insignia Chiro Synergy are designed with soothing, temperature-controlling COOL-Ice fabric, which is ideal for ensuring you get the best night's sleep imaginable. Tempur mattresses are made with temperature sensitive visco-elastic foam that moulds to your body for maximum support with no counter pressure, making them ideal for a weightless night's sleep, whilst Boxed by Dreamsense mattresses are made from pressure-relieving memory foam and come conveniently packaged in a take-home box that will fit into most vehicles.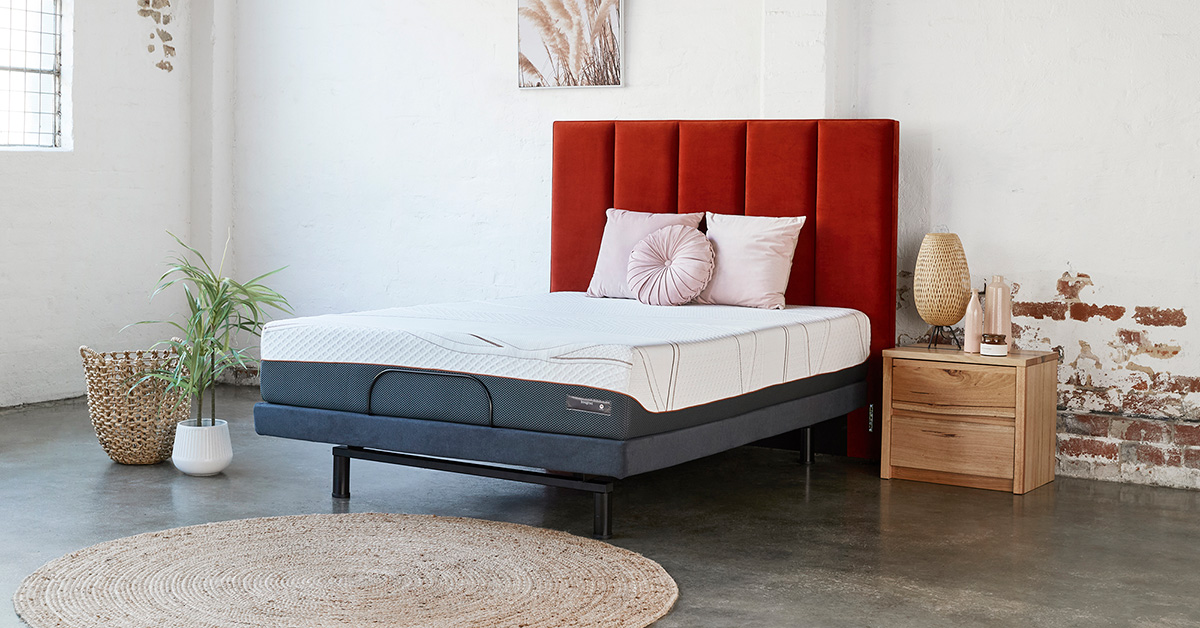 See our breakdown of the difference between spring mattresses and memory foam mattresses here.
It's important to remember that back pain can be caused by a variety of factors beyond your mattress (although having a comfortable mattress never hurts!). If you're suffering from back pain and you're not sure if your mattress is the source, it's worth it to check in with your doctor to rule out any other underlying health conditions.
For help finding the perfect mattress to suit your comfort preferences, health needs and price range, try our handy mattress selector tool!