Kids sleepovers & slumber parties
Many of us with children host a sleep-over at one point or another. They're a fun bonding experience and a great way to keep kids entertained over the weekend. So, how can you ensure that your kids' next sleepover is fun and successful? Here are a few tips on how to make their night comfortable, even if they don't sleep through it!
Think about the occasion for the sleep-over
A family sleep-over is different from a social slumber party. If you have a young family member or child who sleeps over regularly, consider investing in a kids bed like a space saving bunk or trundle bed. A trundle bed, bunk bed or single or king single size guest bed can make a great addition to your home and can help you be prepared for visitors in a pinch, pair them with a mattress designed for kids or teens. For any sleep over, it's a good idea to have extra pillows, mattress protectors, linens and quilts on hand.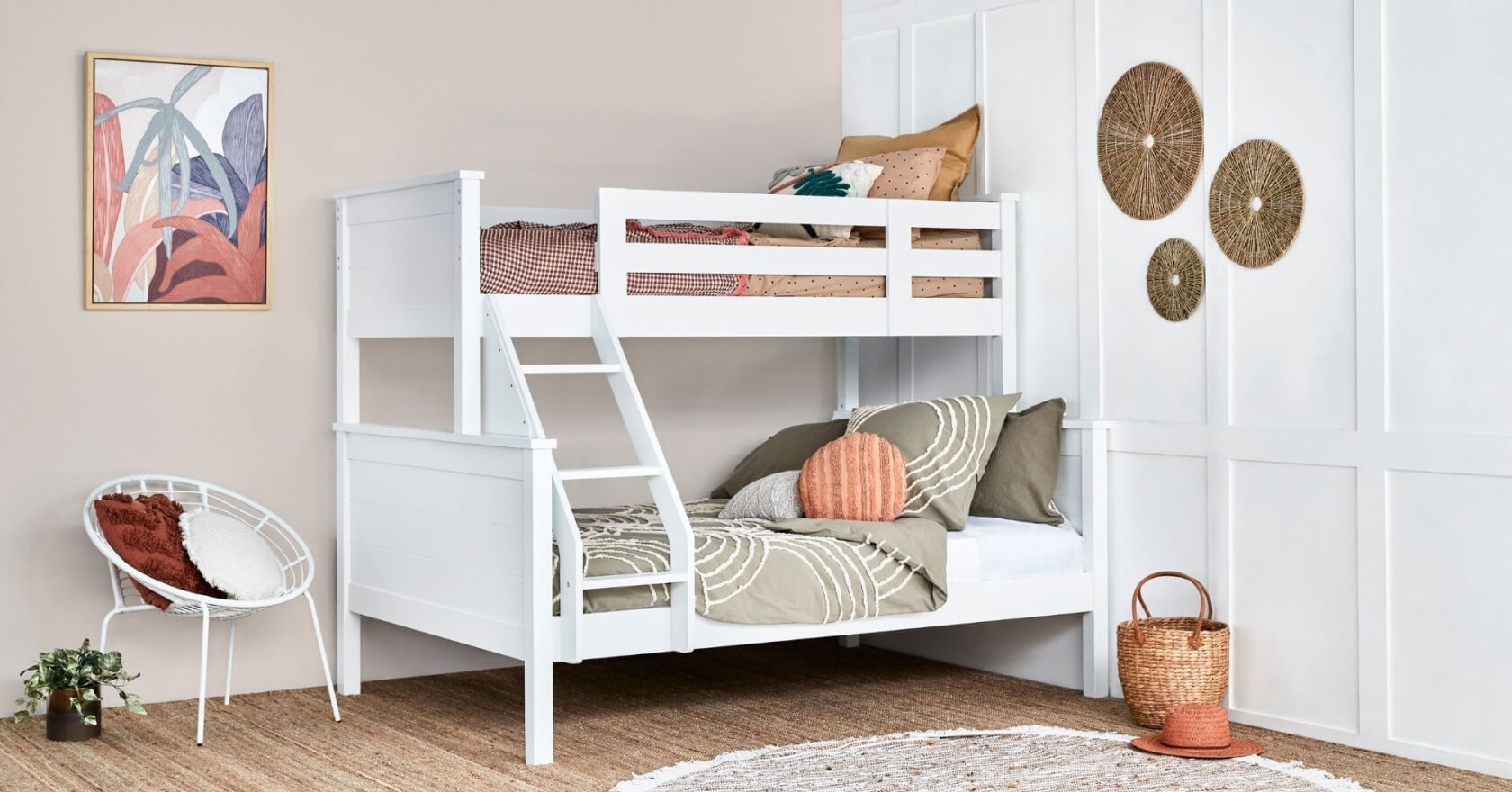 What makes a good sleep-over for a child?
Pick age appropriate themes and consider limiting the party to only girls or only boys, depending on the gender of your child. Most kids start attending slumber parties when they are teens, though some are ready for fun sleep-overs a few years earlier. 
Hosting many older kids can be very different from hosting a few younger kids. If your young guest feels uncomfortable being separated from their parents at night for a social sleepover, wait until he or she is older. When hosting younger children, only host one or two young guests, because groups of children may easily overwhelm young kids, even when kids know each other.
Slumber parties for older kids and teens
Plan for the number of guests based on the practical space in your home. When hosting your first slumber party have only a few guests, instead of many. Limit the number of guests to ensure there is enough room for the kids to lie down and still have room for others to walk into and out of the room without stepping on another sleeping guest.
Ask the guests and their parents to bring sleeping bags and pillows to the event. While you don't have to provide pillows, linens and quilts, have some extras available in case any guest gets cold or needs an extra pillow.
Let the parents and kids know how many guests are coming and expectations about the type of movies or activities. Get a night time contact number for each kid's parent or guardian and make sure that they are prepared to answer in the rare case you call them. If any guests need your help, even in the middle of the night, let them know where to find you and how to ask you for assistance. You will need to be able to wake up and maybe even go without as much sleep yourself during the slumber party.
When the guests arrive, be sure to restate the rules, such as staying inside the house, noise levels, quiet-time (don't expect the kids to fall asleep at that time), types of games and movies, and morning activities like breakfast. Make your teens comfortable by letting them know where the bathrooms and water are.
Managing a slumber party
Restrict access to computers, game consoles, audio equipment, musical instruments, phones or rooms within the house. While you don't need to be in the same room with the kids all the time, be in a close-by room or check into the kids' room a few times before quiet-time and after wake-up time. Keep brothers and sisters with you in the adjacent room rather than taking a chance he or she will cause conflicts with their sibling and the guests.
Some parents might enjoy joining you as an overnight co-host at the slumber party. When possible, provide a separate room for this parent to sleep in with a guest bed with fresh pillows and linens.
Be prepared to enjoy hosting the night. Expect everyone to be a bit excited and to get less sleep at a slumber party than a family sleep-over.
Need tips on choosing kids beds and bedroom furniture to help you create a sleepover space they'll love? Speak to our mattress experts in store, or try our handy bedroom planner.
Create a sleepover space they'll love
Try our Bedroom Planner Tool to visualise how our bedroom furniture will fit in your room or visit our in-store for expert advice and guidance!