Mattress Buyers Checklist
At Bedshed, our years of helping to solve people's sleep issues have left us with some great tips and tricks to help you get the best night's sleep possible. Finding the perfect mattress is tricky, but we're here to provide you with all the advice you need to start enjoying a better night's sleep.
Before you go shopping for a new mattress, check out our handy mattress buyers checklist below. Tick these items off your list and you're sure to find the right mattress for you!
Your current mattress is 8 year or older
If your mattress is more than eight years old, sagging, lumpy or keeping you awake at night, it's time to invest in a new mattress. The comfort layers and foam in your mattress can break down over time and may build up allergens like dust, pollen and spores which can negatively affect your health. For help prolonging the life of your mattress, check out our article on caring for your mattress.
You need more space
The first thing you should do when it's time for a new mattress is consider the size and shape of the people sleeping on the mattress, how they prefer to sleep (curled up or spread out like a starfish?) and the size of the bedroom. The size of your mattress and bed can have a huge impact on how well you sleep. Some people need more space than others, or may need a longer mattress. If you're taller, a shorter single or double mattress could leave you with your feet hanging off the end of the bed! The best way to find the right size mattress for you is to try a few in store.
You share your mattress with someone else
If you've checked yes to the question above, then you'll want to factor that into your decision making process about your new mattress. When sharing a mattress, partner disturbance can be an issue. To avoid being woken up in the middle of the night by your partner rolling around, you may want to consider opting for a larger mattress and you'll want to look for mattresses made with memory foam layers as this is great for absorbing movement. You may also want to consider pocketed coil mattresses with quality layers of memory foam to dampen the movement you feel in bed.
You have a bad back or difficulty getting out of bed
If you experience back pain, or have trouble getting into and out of your bed, consider the height of your mattress and bed. In addition to the size of the mattress, decide if your current bed is too high or too low. Try out the bed heights on display and purchase a new bed and mattress together to get the proper bed height.
You'd like more flexibility and support
Want a mattress that fits your lifestyle? Take a look at what kind of support you and your mattress need to get a good night's sleep. An adjustable mattress can make you more comfortable, especially if you find you need to elevate your feet or your torso while in bed. If you prefer a traditional mattress, the proper bed base is an important part of supporting your mattress and your body.
You have allergies or asthma
If you struggle with allergies, then you may want to look into mattresses and bedding (such as mattress protectors) that use hypoallergenic materials that are resistant to pollen, spores, dust and mold. The high-quality mattress materials can reduce the irritants that cause nighttime allergies and asthma.
You feel cold at night
If you feel cold at night, adding an electric blanket, or extra quilty and pillows can help to make your bed feel warmer. Choosing the right quilts and pillows can also help you to feel warmer at night.
You're a hot sleeper
If you find yourself waking up feeling hot and bothered at night, you're not alone. Hot sleepers are at a disadvantage when it comes to getting a good night's sleep - this is because a fall in body temperature is required for most people to get to sleep in the first place. Luckily, there are things that can help. Many mattresses nowadays are equipped with cooling fabrics and gels to help disperse body heat, and some mattress protectors are designed to feel cool to the touch. Hot sleepers might also benefit from sleeping with a fan close to the bed, or the aircon on. If you're waking up feeling sweaty and overheated on a regular basis, try changing your bedding! Breathable fabrics and a lighter quilt can help prevent heat from accumulating.
You need help moving your mattress
If you need help moving your mattress, talk to your local Bedshed staff about delivery. We can arrange for your mattress to be delivered straight to your door, you can even shop online or over the phone.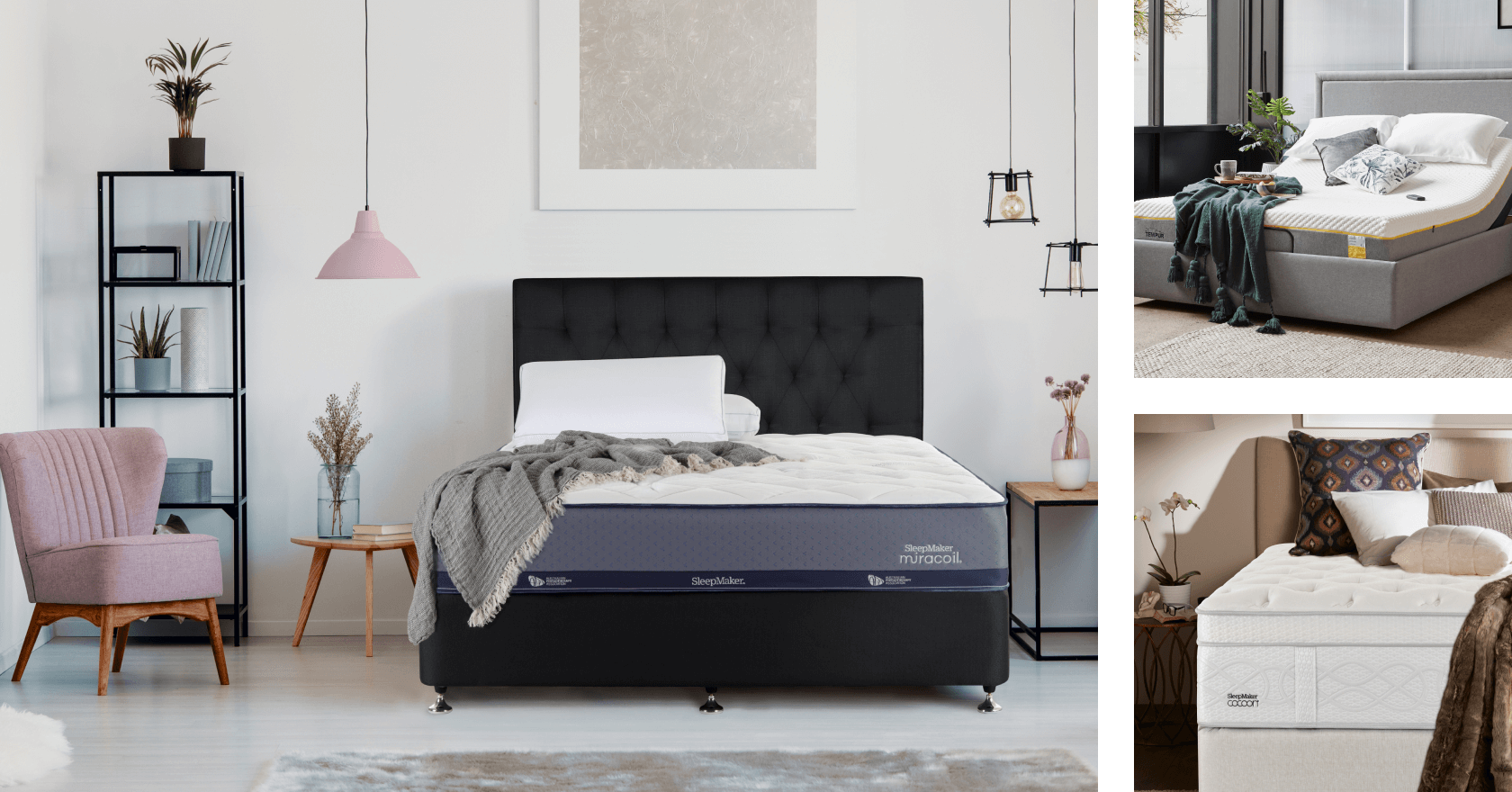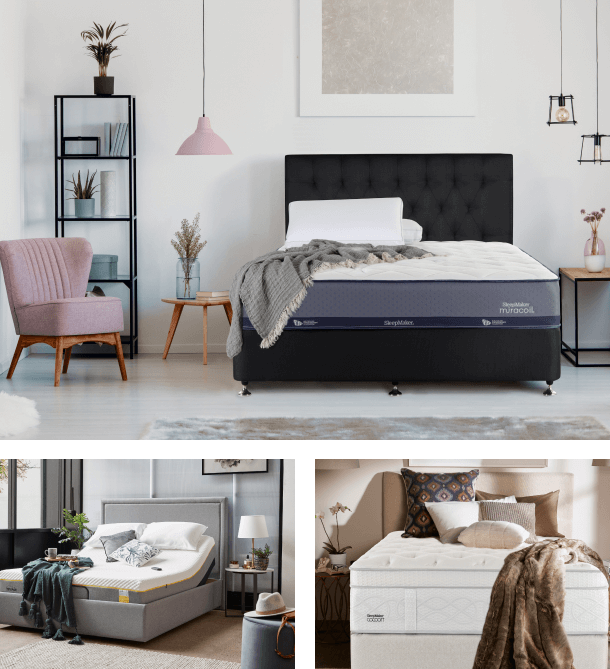 Our Bedshed stores carry a wide range of mattress brands such as Sealy, Sleepmaker, Kingsdown, Tempur, Dreamsense and Insignia, and if you need that bed right now? We offer flexible financing.
Try our handy online mattress selector and find your perfect mattress today!
Find your perfect mattress
We've made finding the right mattress easy with our handy mattress selector tool.