Finding the perfect bedroom suite for you
It's a safe bet to say that you probably spend more time in the bedroom than any other room in your home. It's a fact 
that humans spend up to a third of their lives sleeping, but here at Bedshed we know there's more to your bedroom than 
just your bed.
No great bedroom space is ever complete without the perfect bedroom suite. Your bedroom probably doubles as a storage space, a relaxation room, a reading nook, a study corner and maybe even a dining area!
1 in 7 Australian's admit to snacking in bed - see more interesting insights in our Bedroom Report!
The key to designing and decorating a bedroom that 'works' is finding the right combination of stylish and functional bedroom furniture. To find the perfect bedroom set, you should consider how you like to use your bedroom space, your own personal style and the layout of your room.
Every bedroom suite has a number of furniture pieces that you may want to pick or choose based on your needs. The key components of a great bedroom set are;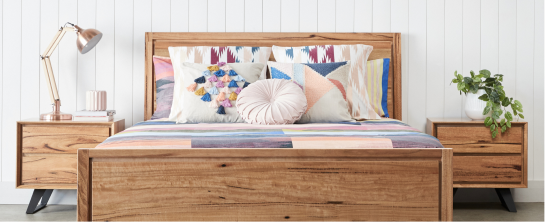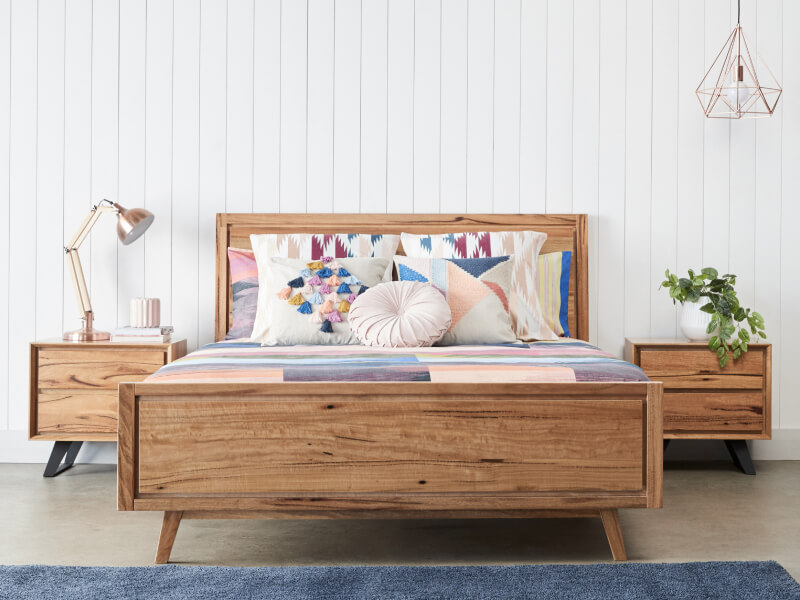 Bedside Tables
Bedside tables are a bedroom essential – they are both a stylish complement to your bed and a functional storage space for the items you want to keep close at night.
At Bedshed, we have a range of styles, colours and clever designs to choose from (including bedside tables with secret storage compartments!).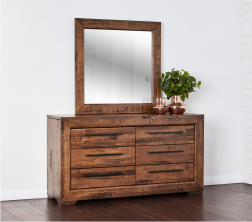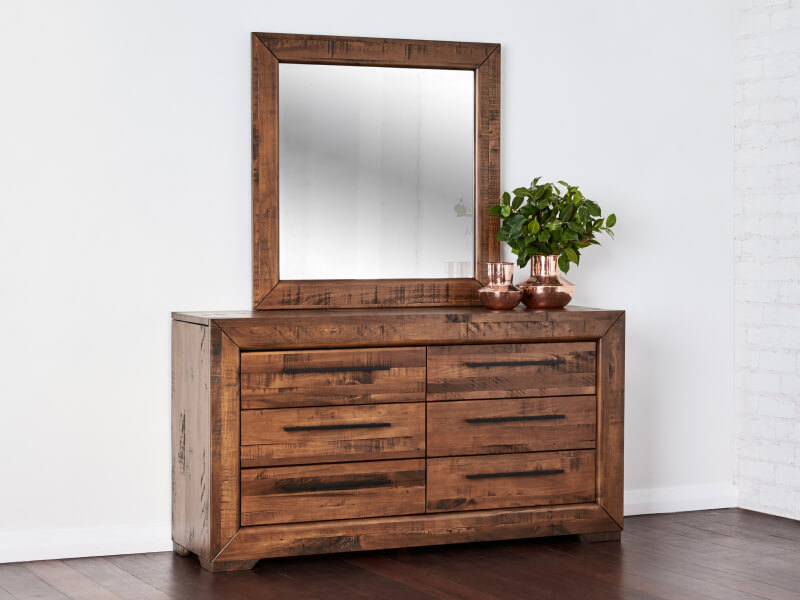 Dresser
Need somewhere to keep your clothes neatly stored away? A dresser is highly functional and can complete the look of a bedroom. Avoid the dreaded floordrobe with stylish storage, we have a range of dressers to suit every style. Mirror available at an additional cost.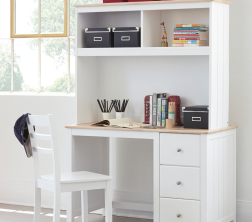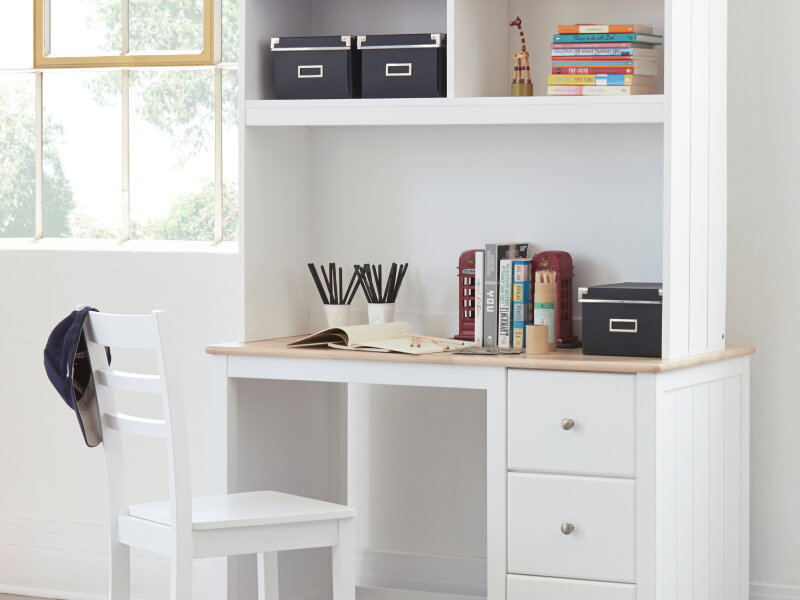 Bookcase,
Desk & Hutch
If your bedroom needs to do double duty as a work or study area then adding a bookcase, desk or hutch to your bedroom can inject some much needed functionality into your space. Keep everything neatly filed away or organised with our stylish range!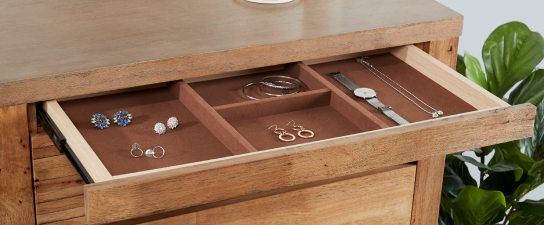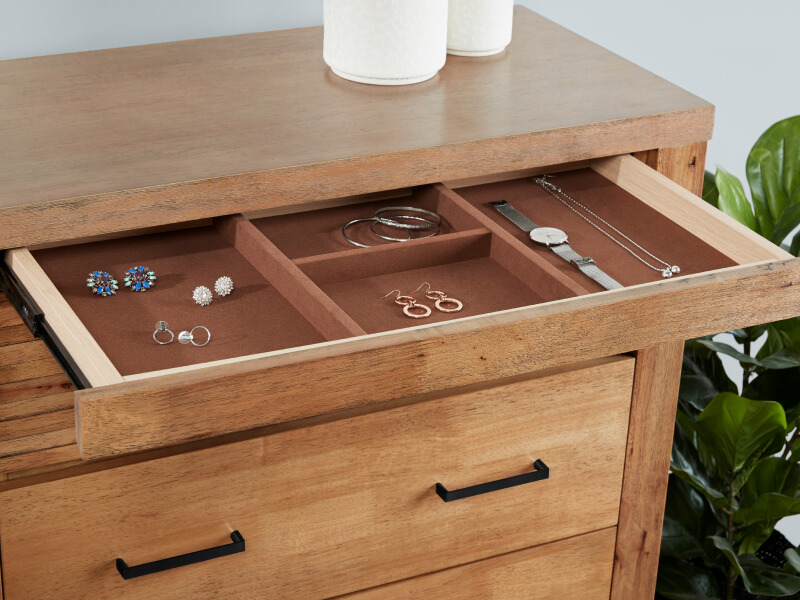 Chest & Tallboy
If you're in need of a small space solution or some additional storage in your bedroom, consider a chest or tallboy for your bedroom - perfect for keeping your clothes folded away!
Find one to match your bed and bedside tables, or mix it up with standalone storage with unique features such as jewellery trays, hidden cupboards and more.
---
Get the set or create your own?
If you love a cohesive look then a matching bedroom suite is the fastest way to create a stylish bedroom space. Get a fresh look in the blink of the eye with a package that includes all the bedroom furniture you need or enjoy the endless possibilities of mixing and matching from our range of dressers, tallboys, and more.
Create a bedroom set that perfectly fits your individual style, or keep it simple with a matching set made in heaven!
You should also consider the styling of your bedroom when choosing a new bedroom set, whether you're after a classic look, or something more contemporary, Bedshed have you covered with bedroom suites made for every style.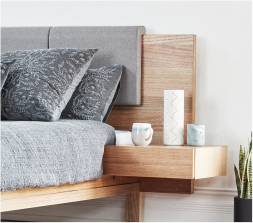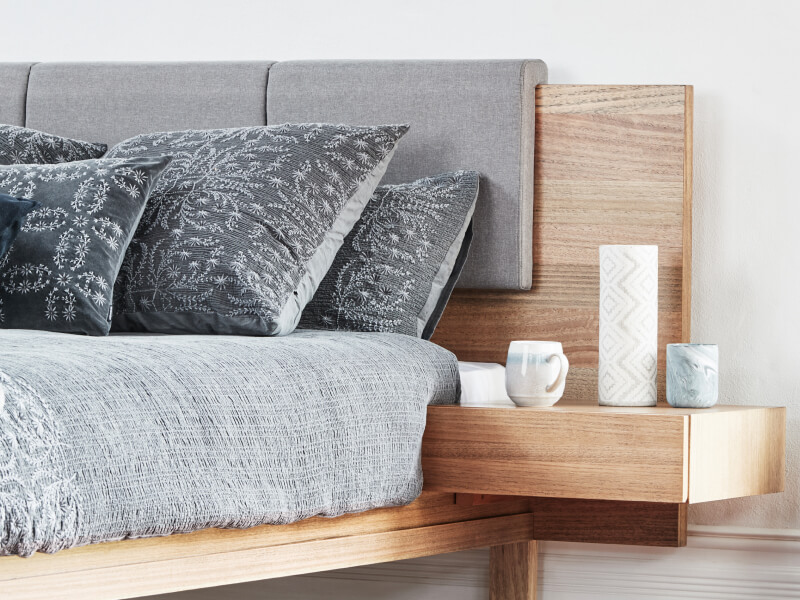 Contemporary
Make it modern! Keep your space feeling up to the minute with à la mode design. Update your space with our contemporary bedroom furniture made for relaxation and comfort.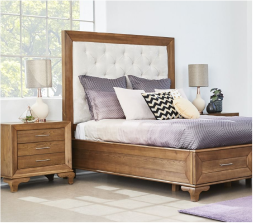 Classic
Classic design is all about graceful, refined style - think dark woods, luxe fabrics and intricate detail!
Trends may come and go, but traditional bedroom furniture never goes out of style. For a timeless bedroom space, choose a classic bedroom suite.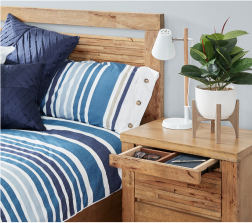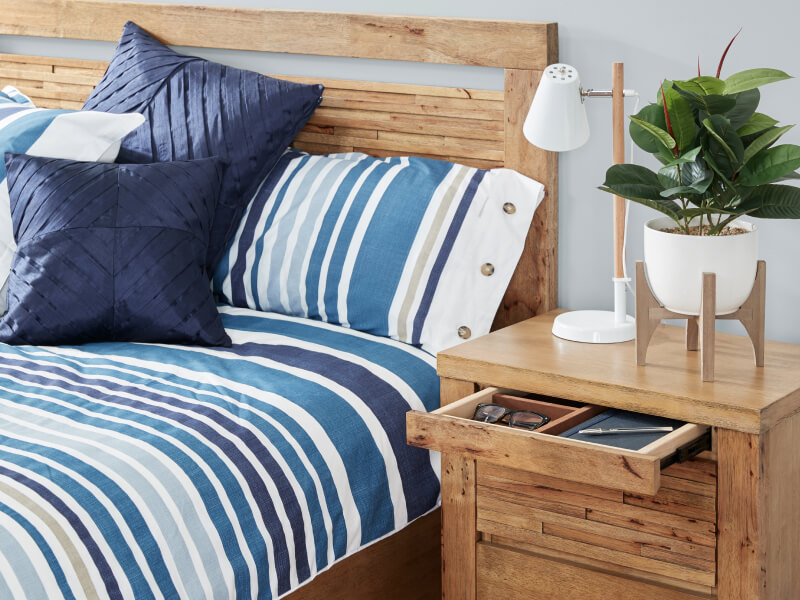 Country
For a rustic look, or French-country feel discover our collection of country-style bedroom furniture - perfect for rural cottages, fabulous farmhouses and beautiful heritage homes.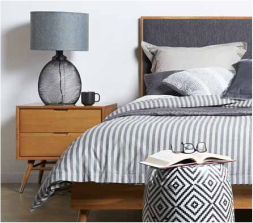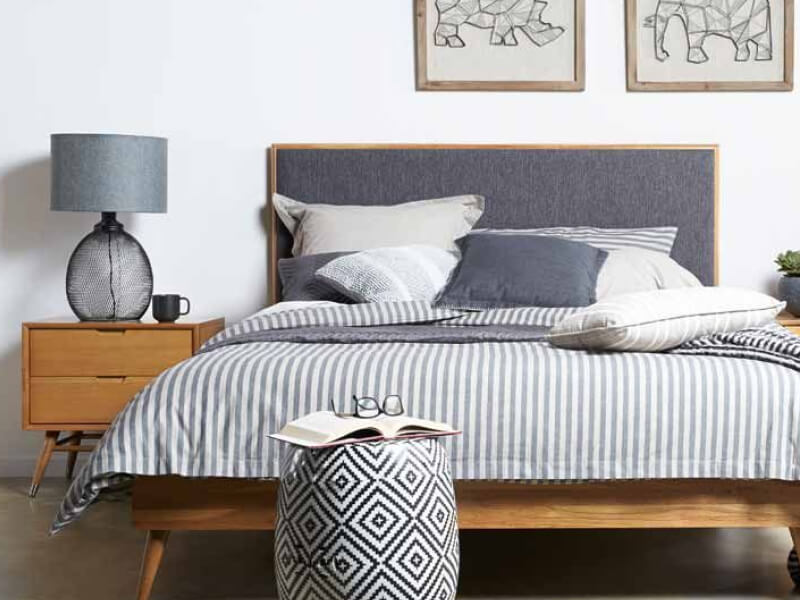 Retro
Pay homage to the 50's/60's and 70's with our retro range of bedroom furniture! Retro style is all about geometric shapes, mixed textures and warm timber tones.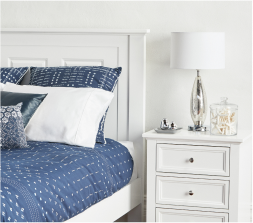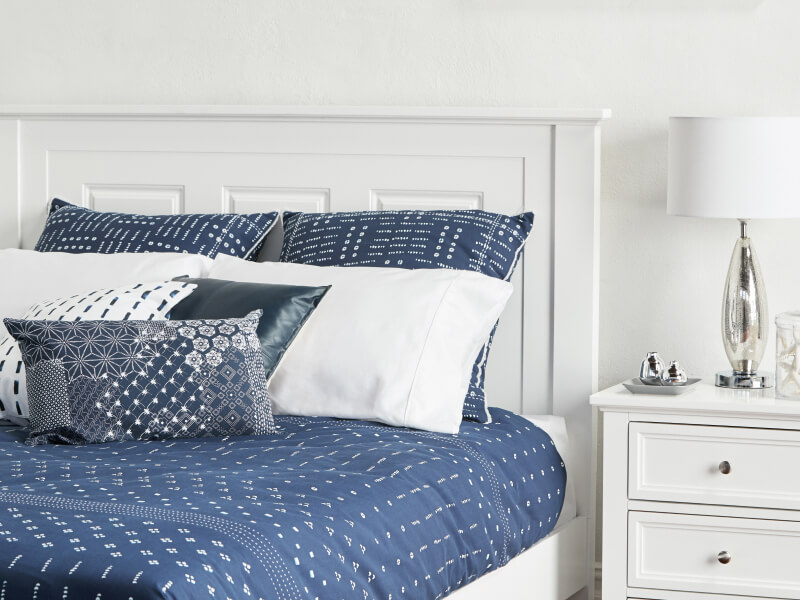 Coastal
To evoke the beautiful, breezy vibes of the beach discover our coastal-style bedroom suites. Ideal for cool and comfortable bedrooms!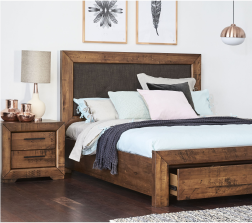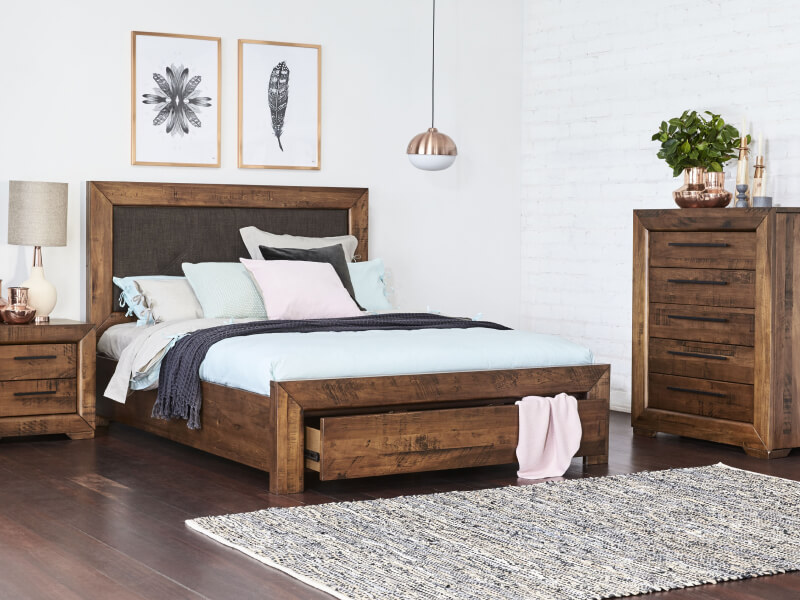 Timber Style
Whether you choose a warm timber finish, pale Scandi wood or dark, rich shades – timber-style furniture is always at home in comfortable bedroom spaces.
Handy planning tool
Planning the bedroom of your dreams is easier than you think, try our handy Bedroom Planner to see if your favourite bedroom suite will fit your room or visit us in-store today!