What's the best sleeping position?
How do you sleep? Are you the type to curl up into a ball, or do you spend every night stretched out like a starfish? Or perhaps you're fond of sleeping on your side? Maybe you're a tummy sleeper or one of the 33% of Australian's who hogs the bed (according to our Bedroom Report). 
We all have different ways of sleeping. It might not be something you spend a lot of time thinking about, but your sleeping position can actually have a big impact on how well you sleep, as well as your overall health. If you find yourself wriggling around at night, or tossing and turning, your sleeping position may be the culprit. A simple tweak may have you falling off to sleep much quicker and waking up feeling much more refreshed!
When it comes to sleep positions, they certainly weren't all created equal. So, what's the best sleeping position for a better, healthier night's sleep?
The #1 sleeping position
When it comes to finding the best sleeping position it's always important to take into account any pre-existing health needs you may have. The sleeping positions generally recommended by sleep experts and health professionals may not be the right options for you. Everyone has different circumstances and needs, so it's always important to follow the advice of your doctor.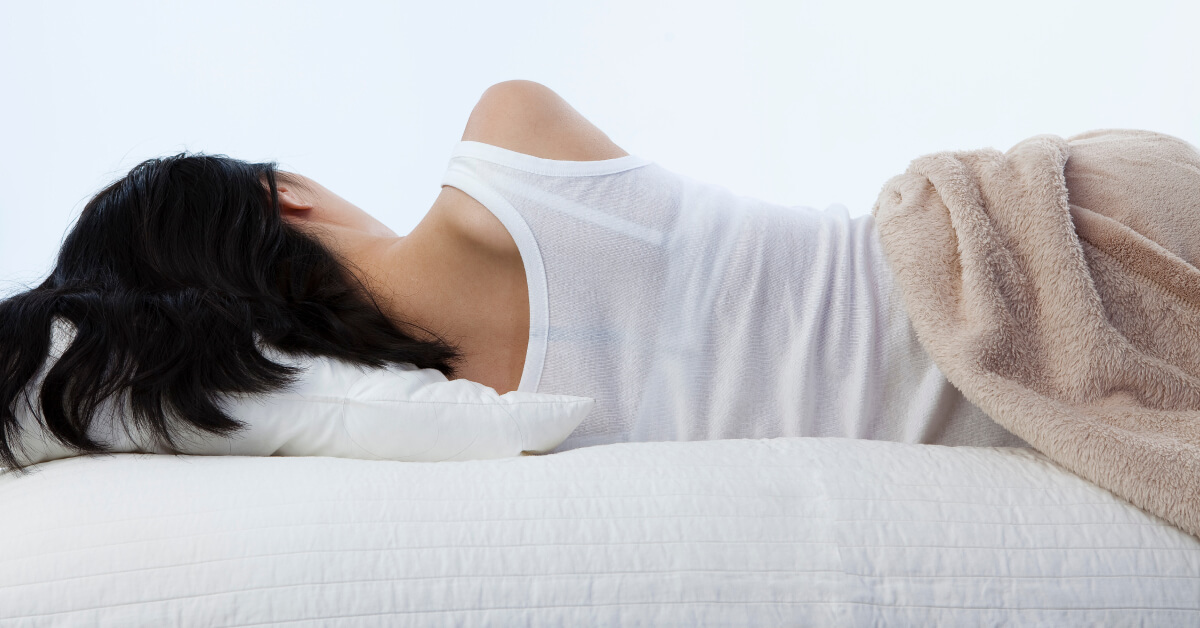 In general, the best sleeping position for most people is on their side, specifically on your left side with a pillow between your legs. This position has the most science-backed health benefits, namely studies have shown that it may aid digestion and reduce heartburn, snoring and sleep apnoea. Side-sleeping has been shown to take the pressure of your joints and it opens up your airways, allowing you to breathe easier at night. With a pillow between your legs, you'll achieve proper spinal alignment but watch out for any shoulder pain or jaw discomfort as it could mean this sleeping position isn't right for your body. 
If you're not a snorer, then you may also find sleeping on your back (also known as the supine position) to be the most comfortable. This sleeping position can take the pressure off key areas like your neck and spine. Elevating your head in this position can help with acid reflux, whilst bending your knees and raising them above heart level will bring you into the Zero G position. This position is known to have a variety of health benefits, including improved circulation and reduced swelling – it is often recommended to those who suffer from circulatory or heart diseases, asthma, sleep apnoea and back or neck pain. Many adjustable bases come with Zero-G pre-settings to help you get into the sleeping position quickly and easily. 
The worst sleeping position
So, what's the worst sleeping position? Hands down it's sleeping on your stomach. If you're one of the small percentage of the population who sleeps on your tummy, then there's some good news – you'll likely benefit from some relief from snoring! But unfortunately, the good news stops there; sleeping on your stomach puts pressure on your muscles and joints and can cause aches, pain and numbness.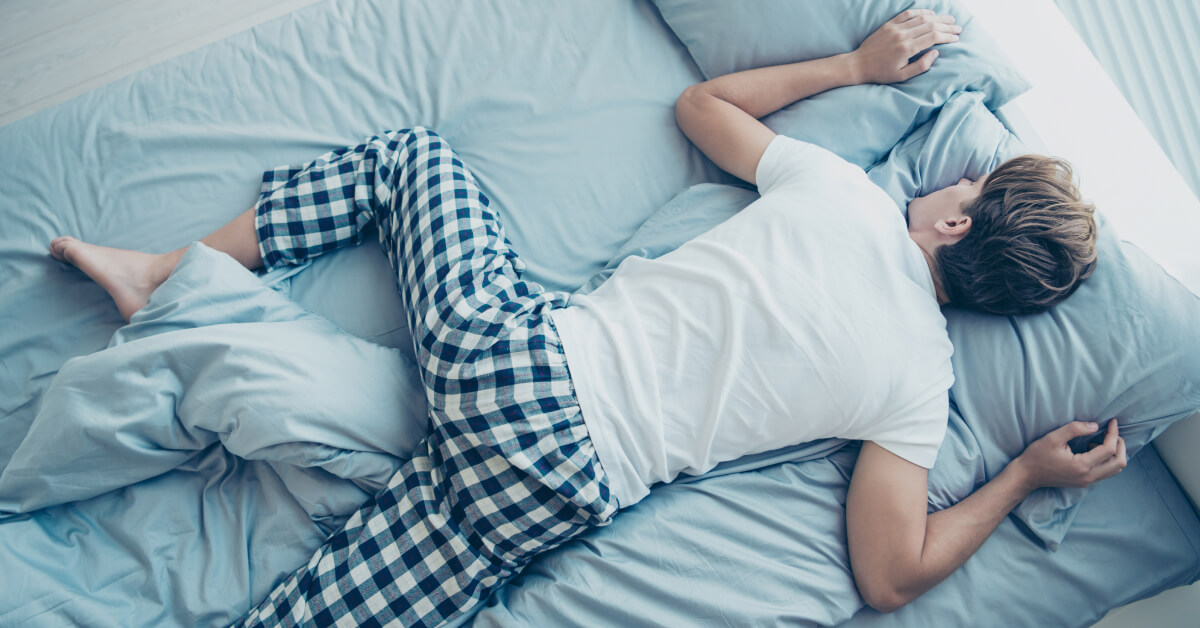 Sleeping on your stomach forces your spine out of its natural alignment and causes you to turn your head, this can cause a lot of strain on your body. It can also be dangerous for Mums-to-be, as the extra weight around your midsection can put a further 'pull' on your spine (check out our tips for getting a good night's sleep while pregnant here).
If you are a tummy sleeper than we suggest:
Using a thin pillow, or even no pillow at all
Put a pillow beneath your pelvis as this creates a more neutral position for your spine
Keep your legs in an equal, flat position. Lifting one leg puts further strain on your spine
Stretch before and after you go to bed 
Want some tips and advice on which mattress is ideal for your sleeping position? Try our handy online mattress selector or visit us in-store and speak to a mattress expert today!
Please contact your doctor if you're concerned about your sleep position.