Find your perfect bedroom furniture
Finding the task of selecting the perfect bedroom furniture a little daunting? Items such as bedside tables, tallboys, blanket boxes, chests and dressers can be difficult to select in order to meet your storage needs, as well as work together to create your ideal bedroom style and look. Often choices are made on the basis of limited time, limited budget and practicality.
Before you visit your local Bedshed store, be sure to consider the following:
Style
Although style isn't everything when it comes to bedroom furniture, creating the perfect space to relax in is crucial. Opt for pieces, colours, materials and objects which will allow your room to become the ideal sleep sanctuary. Look at the existing colours, materials and styles which occupy the room, and when selecting new pieces determine their placement and desired look prior to shopping.
Size / Capacity
What do you require storage for, and how much storage is needed? Determine these factors to avoid purchasing furniture which is too big, or doesn't fit your existing furniture. When it comes to drawer space, it's a good idea to measure the items which require storage, as it will allow you to determine the minimum drawer dimensions.
Limited space and storage options? Go for dual duty furniture, such as a bookcase headboard or beds with additional storage compartments.
Measure the Bedroom
Last but certainly not least, measure your bedroom and determine how much space you have for additional furniture as well as ensuring there is enough room for pulling out drawers and opening cupboards.
You have figured out the basics, so what type of furniture is available?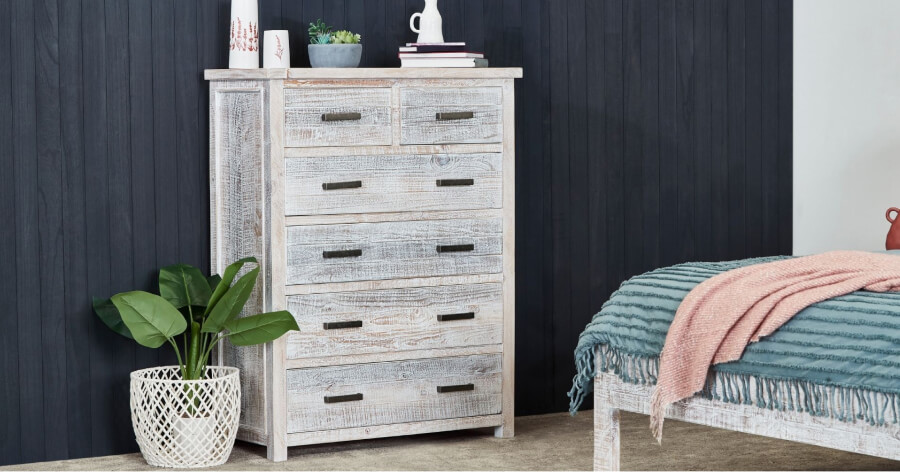 Tallboy / Chest of Drawers
Tallboys, as the name implies are designed to be 'taller' than other bedroom furniture storage options, meaning if its additional storage space you are after, a Tallboy is certainly your best option! Tallboys have now gone beyond the simplicity of a typical 6 drawer set, many options now include features such as cupboards and smaller drawer space, jewellery compartments and even mirrors.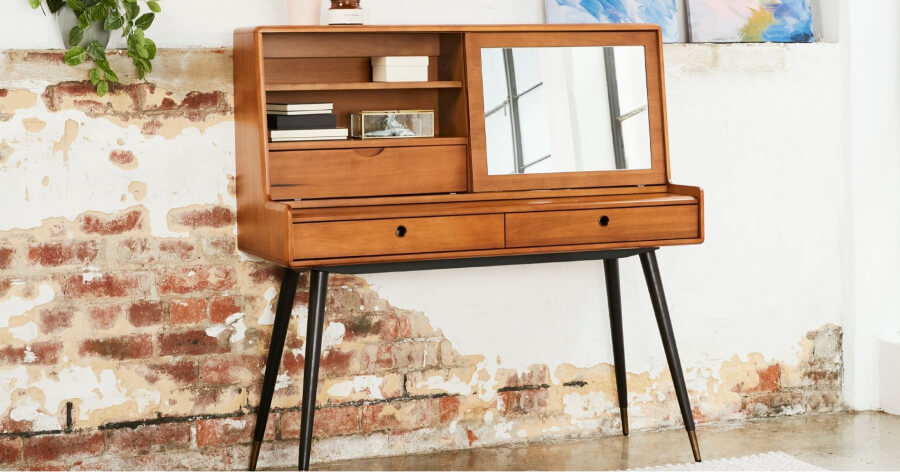 Dressing Table
The dressing table is often used as a key statement piece in a master bedroom; the drawers provide convenient extra storage space for clothing with the top drawers perfect for jewellery, accessories and makeup. The Dressing table also has the bonus of a mirror, complementing any room and also making the room appear bigger. Similar to the tallboy, many dressing table options now have additional features such as compartments especially designed for jewellery as well as built in lighting.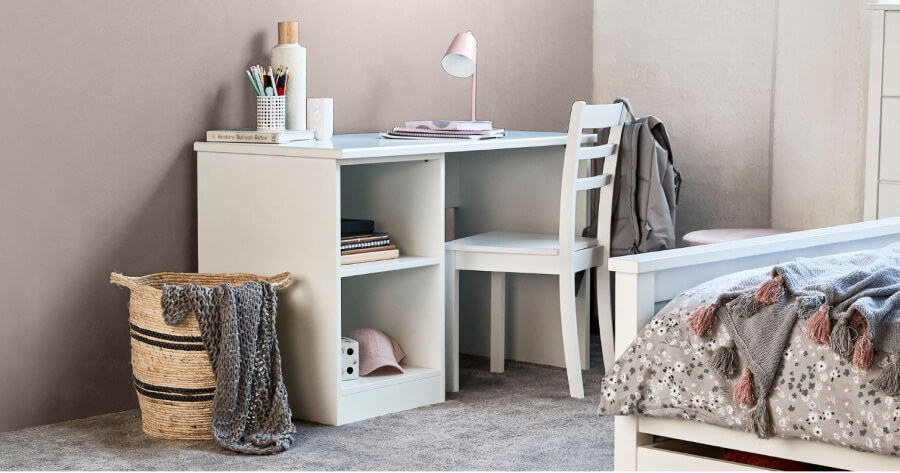 Bookcases and Desks
Bookcases can be a standalone piece of furniture, creating storage space, or can be placed next to a desk to form a study area. Placing a desk in a child's room can create a study nook, and with a range of kids suites with matching bookcases and desks there's no need to worry about odd styling. Find a piece that works with your child's current furniture, or refresh their bedroom with one of our suites that combine both style and function.
Visit your local Bedshed store today, for assistance in selecting your next bedside table, tallboy, dresser, bookcase or desk. Happy Furnishing!
Need help choosing your bedroom furniture? Try our handy bedroom planner tool or visit your local Bedshed store today, for assistance in selecting your next bedside table, tallboy, dresser, bookcase or desk. Happy Furnishing!
Plan my bedroom
Try our Bedroom Planner Tool to visualise how our bedroom furniture will fit in your room or visit our in-store for expert advice and guidance!