Drama Queen: Why the Queen Bed is so popular
In Australia, the queen bed reigns supreme – in fact, The Bedroom Report shows that 59% of Australian's sleep on a queen size mattress. So why is it so popular in Australian bedrooms?
Well, the simple answer is that a queen mattress and queen bed frame is the best fit for most people, thanks to its comfortable size – queen bed dimensions are perfect for most couples but not too large for most bedrooms spaces! With an additional 16 cm of width and height in comparison to double mattresses, the queen bed size is the perfect upgrade for most adults. Check out our bed sizes guide for a full comparison of standard mattress sizes.
That's not all there is to the story though! The queen bed size is by far the most popular nowadays, but that wasn't always the case. In fact, the double bed dominated well into the 1940's; it's only been recent shifts in bedroom trends that have seen us enjoying a better night's sleep!
So, let's begin with a quick history lesson to get to the crux of how the queen bed came to be so popular.
A brief history of bed sizes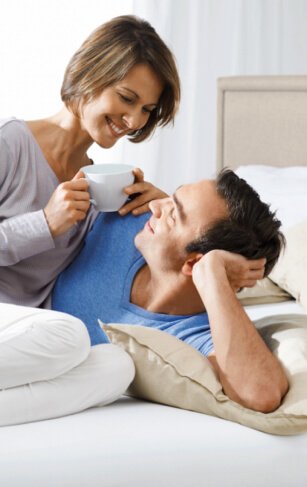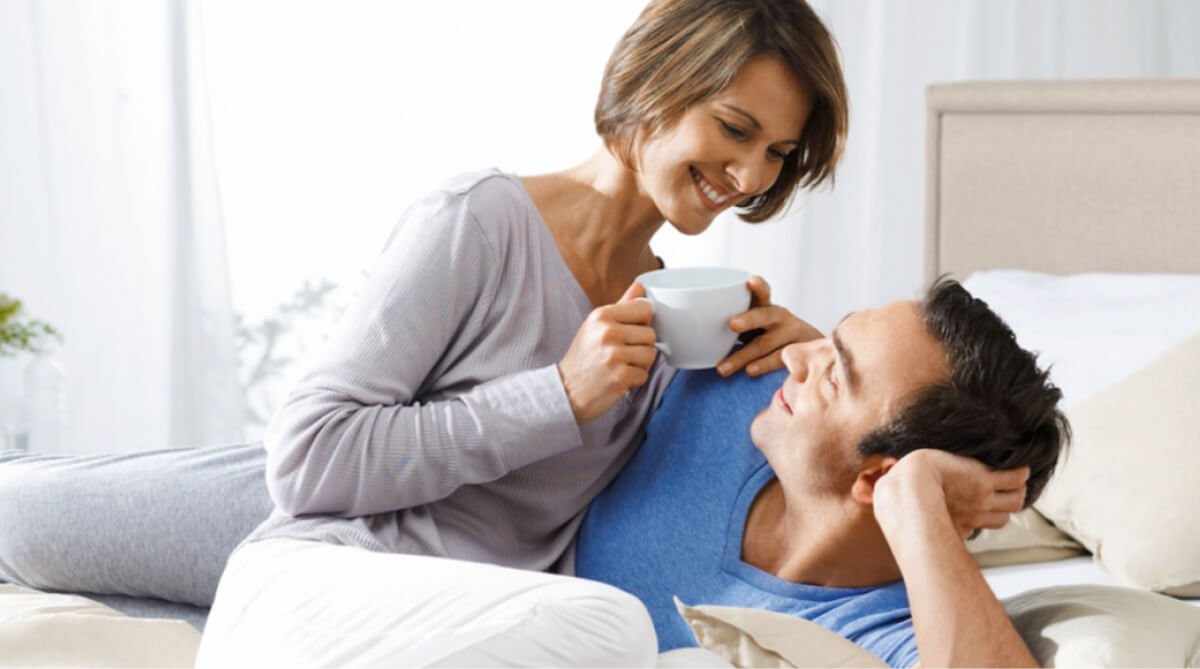 It might not be something you've ever pondered before, but beds and mattresses have come a long way over the course of history.
As sleep technology has evolved, so have bed sizes and the materials we use in our mattresses. Whilst nowadays we have space age technology in the bedroom (literally - check out our Tempur range to find out more!) it definitely wasn't that way for our ancestors.
Our earliest ancestors slept on the ground, usually with only animal hide or leaves as protection from the elements.
It was around 3400 BC when Egyptian Pharaohs began to sleep on raised platforms off the floor. Romans later invented "mattresses" filled with hay, reed or feathers, whilst for several centuries Arabs slept on cushions on the floor – a sleeping arrangement that was later picked up by the Europeans during the Crusades.
It wasn't until the Renaissance when bedding and mattresses developed a much closer resemblance to contemporary bedding. The Renaissance introduced luxury materials such as silk, velvet and brocade into the bedroom. The most popular bed size would have been similar to the modern day double bed. It was common for entire families to sleep together on their mattress in those days, whilst royalty or those that could afford it would sleep apart.
Around this time, the Queen bed made its first appearance – it's believed it was made for Queen Elizabeth I herself.
Cotton and wool became popular materials for use in mattresses in the 1800's but it wasn't until the industrial revolution when innerspring mattresses were first invented.
The rise of commercialism in the 1950's was responsible for the next big shake-up in the bedroom.
Up until this point the double bed was the largest readily available bedding option and a regular feature in most homes because of its affordability and space savings benefits in comparison to the cost of owning multiple single beds. Manufacturers looking for new opportunities put queen size beds into wide distribution for the first time in the 50's and it quickly took the world by storm.
There were a few factors in play that contributed to the fast popularity gains of the queen mattress. Firstly, people had been steadily growing in height and size making queen bed dimensions a much more comfortable fit for the average couple than a double bed. A post-war economic boom also saw larger homes built with bedroom spaces more conducive to larger beds. In the meantime, increasingly liberal attitudes made the bedroom a more regular topic of discussion, opening people up to the idea of bigger beds.
The trend towards upsizing the bedroom continues today, with king size mattresses and even super king mattresses growing in popularity every year.
The future of the bedroom
So where to next? Will the Queen bed continue to rule or will the King bed takeover? The bedroom space is changing, modern life has blurred the boundaries of the home – bedrooms are no longer just for sleeping!
The bedroom zone has now become almost like a secondary living zone for many people, a space for study, relaxation or watching Netflix. Master bedrooms and guest spaces are getting larger as a result and sales for King and Super King mattresses are sky-rocketing. Interested to see if you could fit a king bed suite in your bedroom? Test it out with our bedroom planner.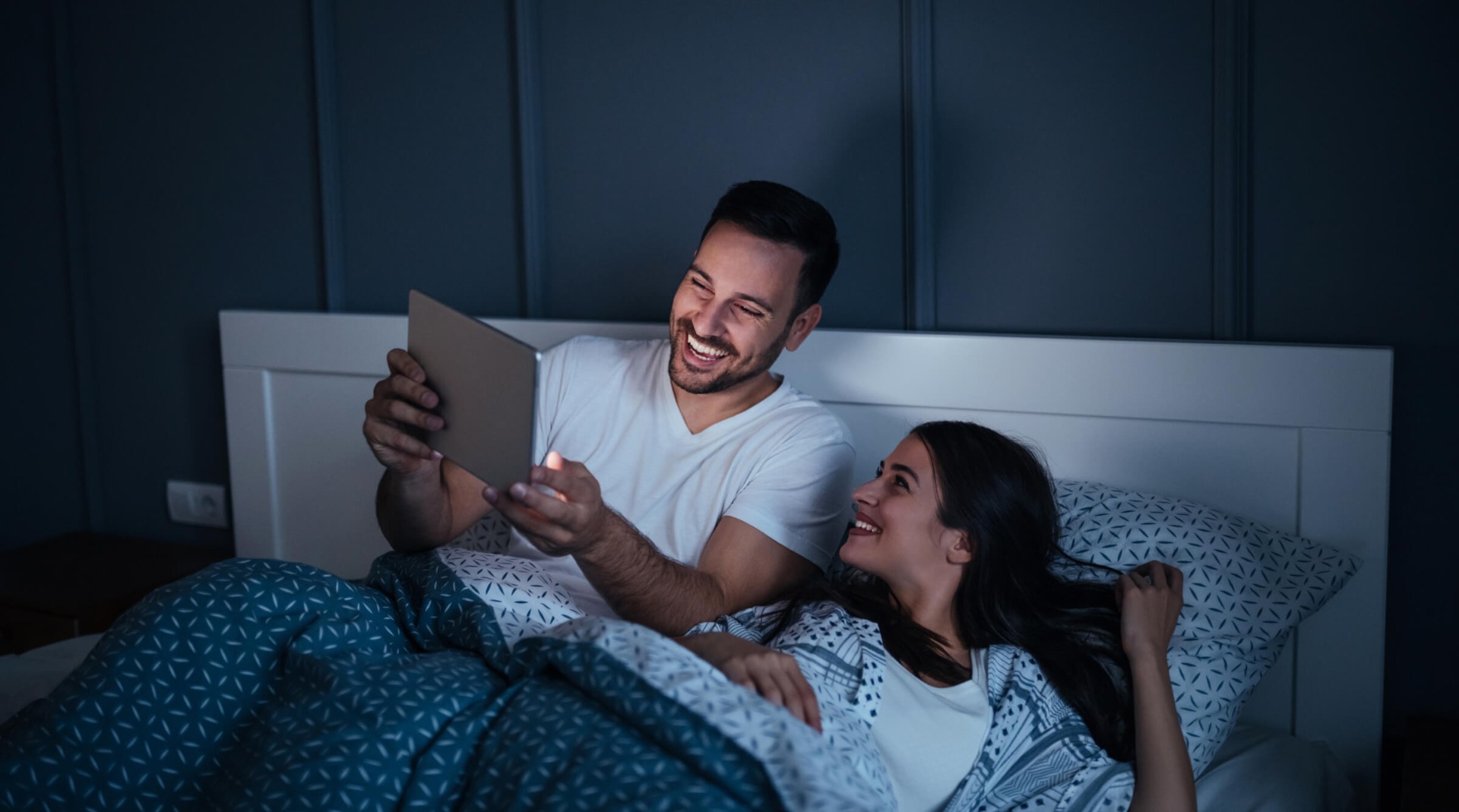 It's likely we'll see a lot more King beds in the bedroom as people seek out the most comfortable night's sleep, and for those looking for true luxury Super Kings will become a much more common sight. If you want to know more about King mattress sizes you should read our article comparing Australian Kings and their US counterpart, the California King!
For now, the Queen bed size remains the ruler in Australian bedrooms and with the perfect dimensions to suit most comfort preferences and bedroom spaces it's likely not likely to lose favour any time soon!
Looking for the perfect mattress? At Bedshed we pride ourselves on finding the perfect mattress to fit your comfort preferences, needs and price range, that's why no one's better in the bedroom. Come and talk to us today, or check out our handy mattress selector tool.