Your guide to spring mattresses
Most Australian's have experienced sleeping on a spring mattress at some point in their lives. In fact, there's a very good chance that you fall asleep every night on one. They are an enduring favourite in the bedroom, with many people preferring the feel and support they get from mattresses made with metal springs compared to other alternatives like memory foam mattresses.   
If you're looking to invest in a new spring mattress, then there's a few things you should know. Check out our quick guide below. 
What are metal coils? 
Mattress springs, or coils, are metal coils which are primarily used in the support layer of a mattress although you will sometimes find smaller coils in the comfort layer to provide extra support. 
Metal coils have been used in the construction of mattresses for more than one hundred years and there has been a great deal of innovation in that time. Nowadays, you will find many different types of spring coil systems in mattresses.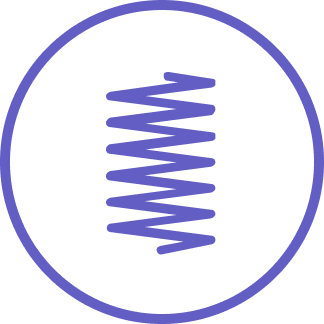 Bonnell Springs
Bonnell springs or open coils were one of the earliest types of springs used in mattresses. What is an open coil mattress exactly? Open spring mattresses are made from metal wires that curl from top to bottom. Each coil is connected to the next and they all move in unison. Most mattresses that use this spring type in their construction have good durability, although may transfer more motion, which usually means they are not ideal for those who struggle with partner disturbance. Mattresses made from bonnell springs are usually relatively inexpensive compared to other types of mattresses.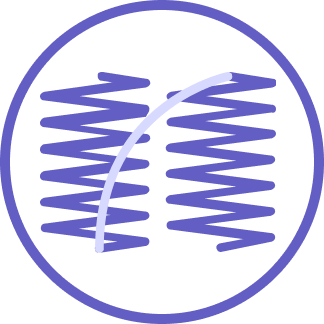 Continuous Springs
As you might expect from the name, continuous springs are made from a single, continuous wire. You will find this spring type in many mattresses from popular Australian brands. As with Bonnell springs, continuous springs can often transfer motion although design, and some material choices can reduce movement across the mattress. One great benefit of this type of mattress is that they often provide excellent support, they are also highly durable because weight is dispersed across the entire spring system rather than being concentrated on smaller areas (such as around the shoulders or hips).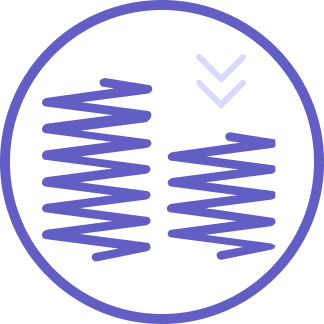 Offset Springs
Offset coils are similar to Bonnell coils except the wires are shaped at the top to create a hinging effect. The more weight that is placed on the coil the more it engages, this gives better support across different zones of the body whilst still allowing the load to be distributed evenly across the mattress.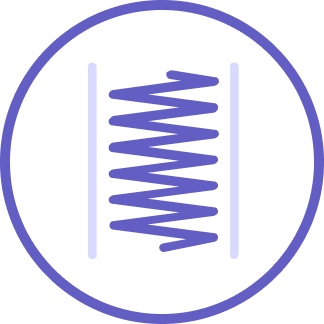 Pocket Springs
Pocket spring systems are often considered to be the most luxe spring option. They are made up of individual pocketed springs which engage independently under weight or pressure for minimal motion transfer, partner disturbance and maximum responsiveness. Pocket spring mattresses are designed to perfectly contour the body, responding instantly to pressure and movement.
Zoning within Spring Designs
Each of the spring designs described above may also have 'zoned support'. This is when springs of different sizes and gauges, or additional support materials placed on the spring unit are used to provide different levels of support that are appropriate for the different 'zones' of the body. The head, shoulders and hips are the areas of the body that can benefit the greatest with zoning within the mattress. Zones also work to assist with spinal alignment while you are sleeping on the mattress.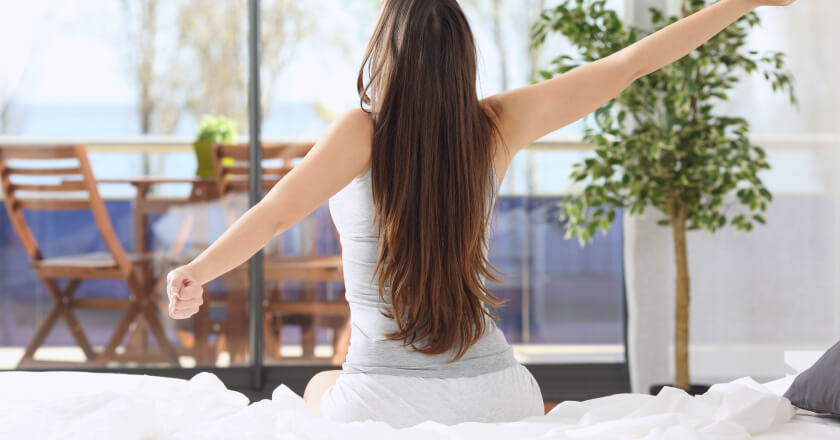 What to consider? 
If you're looking to purchase a spring mattress then there are a few things you should consider in addition to your comfort preferences, health needs and budget.
Comfort layer
Once you have chosen the spring design that fits your requirements you can then select the level of comfort you require. The comfort layer of your mattress is just as important as the support layer and spring system. Many modern spring mattresses now combine memory foam materials and cooling gels inside their comfort layer for a better night's sleep.  
Looking for more? Try an adjustable base.
When you have made your choice regarding the right mattress fit for you, enquire whether the spring mattress you chose can be used in conjunction with an adjustable base. This will provide the ultimate in customising the mattress to your favourite sleep positions, provide additional health benefits and allow you further lifestyle benefits if your bedroom truly is your sanctuary from the real world!
See our range of mattresses
Need help finding the perfect spring mattress? Visit us in-store for advice from our mattress experts, or try our handy mattress selector online.
Find your perfect mattress
We've made finding the right mattress easy with our handy mattress selector tool.