Our guide to bedroom design
Balancing style and functionality in the bedroom is a tricky task. It's easy to lean too far in one direction; either ending up with a bedroom that just isn't 'you' or one that doesn't meet your basic needs on a day-to-day basis, but don't worry - here at Bedshed we've got plenty of great bedroom design ideas to get you inspired, and all the tips you need to get started!
Explore our guide to bedroom design below.
Getting to know your bedroom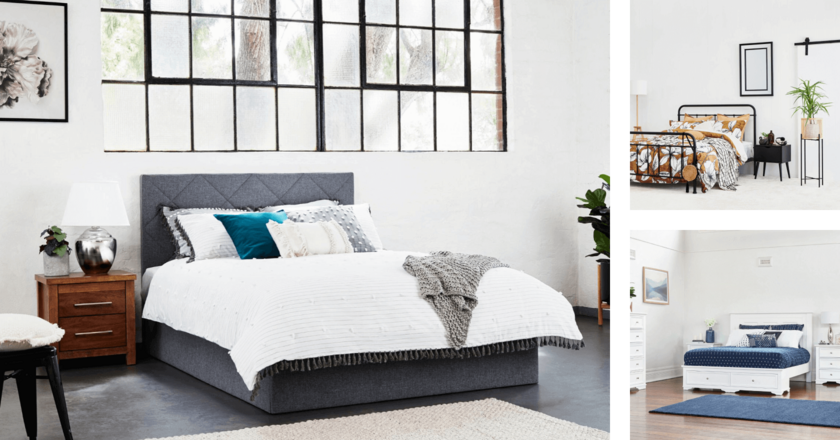 It's easy to get overwhelmed when you're doing a bedroom design overhaul, or starting from scratch with a new space - but it's much simpler than you'd think when you break it up into smaller steps. Firstly, we'd suggest doing a quick assessment of your space. It's not uncommon for bedrooms to have their own unique quirks which can inform your design choices down the road. Does your bedroom have plush, shaggy carpet? Or warm timber flooring? Is it light and bright, or moody? The existing decor choices in your bedroom, as well as its layout, might help to direct you in your search for bedroom decor ideas. If there are things you really like about your space, then let them serve as inspiration. Beautiful cornices on the ceiling might encourage you to opt for a classic style in your bedroom, with an equally detailed upholstered bed frame like our Logan bed frame, or Enzo bed frame. You might complement clean neutral walls with contemporary bedroom ideas like metal finish, with our Nikki bed frame or perhaps you might pair Hamptons style timber panelling with our Devon suite.
Keep in mind however that your bedroom should always be a reflection of you - choose items you love, in a style you love. If your bedroom feels classic but modern is your vibe, then don't just go with the flow! It's not always best to follow the interior style of your bedroom, you might end up with some very 1970s looking decor otherwise, depending on when your home last had a renovation! It's easy to change the look and feel of a bedroom with a quick paint refresh, or even by changing out the soft furnishings. If you're a renter, rugs, paintings and plants are your best friends when it comes to making your space feel more personal.
Plan your bedroom layout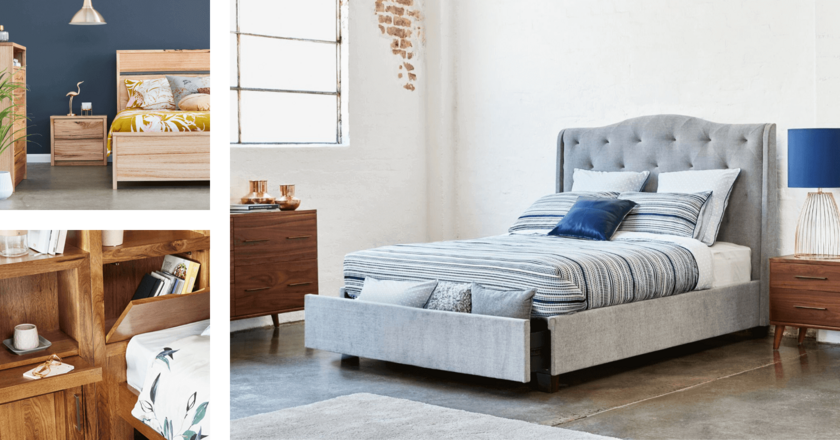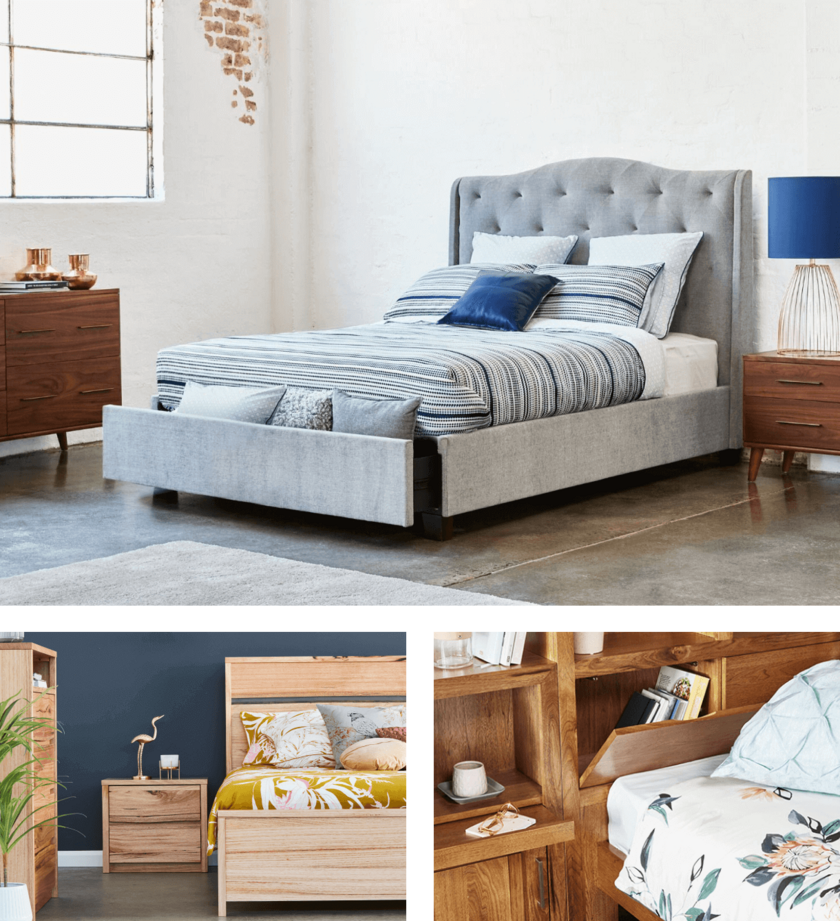 Once you've familarised yourself with your bedroom, we'd suggest sketching a plan for your bedroom layout. This is a vital step in planning the perfect bedroom. We'd suggest looking at bedroom ideas that feature a similar layout to yours. Your bedroom's interior needs to be stylish and personal, but it also needs to be functional - so take a look at the space you have available and decide on where everything needs to go. The bed is usually the largest item in the room, so position that first and ensure that there is plenty of space to walk around it. If you find that there are obstructions in the way then you may want to consider opting for bedroom furniture items with extra hidden storage to help reduce clutter, like our storage beds. You can find more bedroom storage ideas here.
For help visualising your space and planning your bedroom layout, try our Bedroom Planner. It's a great tool for planning your bedroom furniture and organising your space.
Plan my bedroom
Try our Bedroom Planner Tool to visualise how our bedroom furniture will fit in your room or visit our in-store for expert advice and guidance!
Choose a colour palette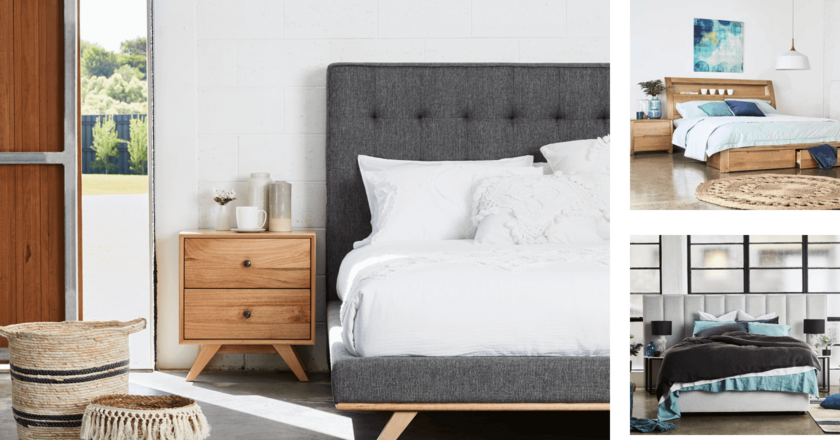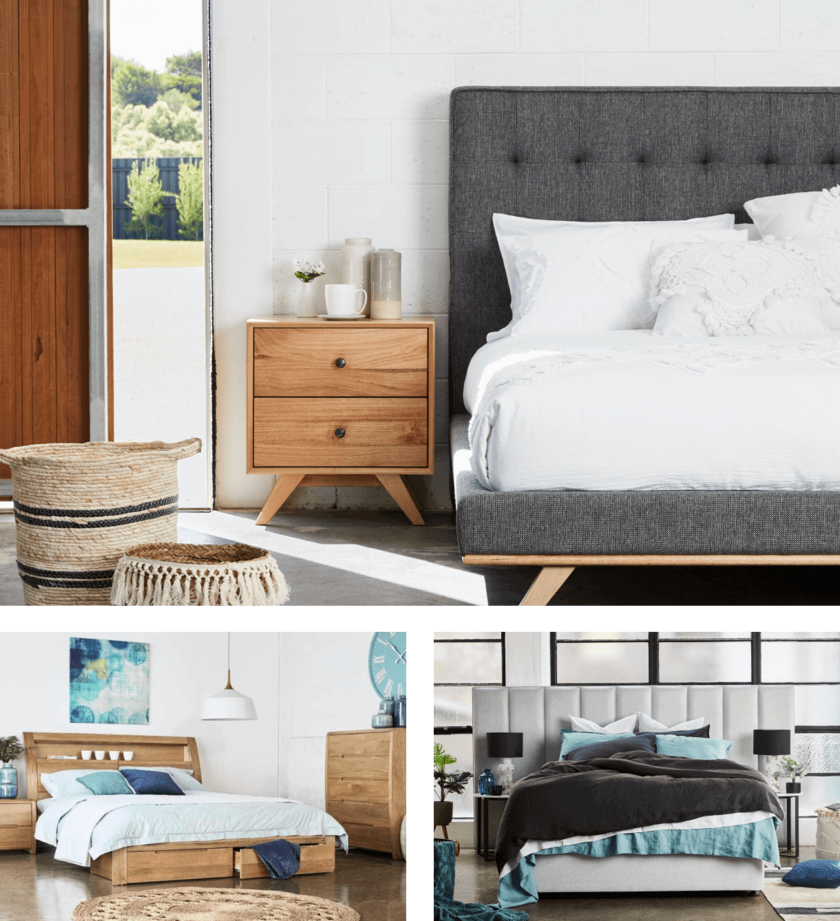 Got your layout ready? Don't rush off to the store just yet! Before you start buying bedroom furniture, you should take some time to think about colour. Lighter colour schemes will provide the illusion of a larger, airier bedroom, whilst darker shades will make it feel more intimate. High contrast colour schemes, like a monochrome bedroom are excellent for making a statement. Neutral shades are often great for bedrooms because they provide a blank canvas for decorating - they also won't keep you awake! But don't be afraid of pretty pastels or dramatic shades either - some thoughtfully selected bedroom furniture items and complementary decor can help to make your bedroom feel chic.
A great place to start when planning your bedroom is with Pinterest. Create a mood board or your favourite bedroom decor ideas and bedroom interiors. Whether it's modern bedroom designs, small bedroom designs, or simple bedroom designs that you're looking for, you'll find plenty of great inspiration online. Social media and design blogs can also be great resources for inspiration.
Pick big items first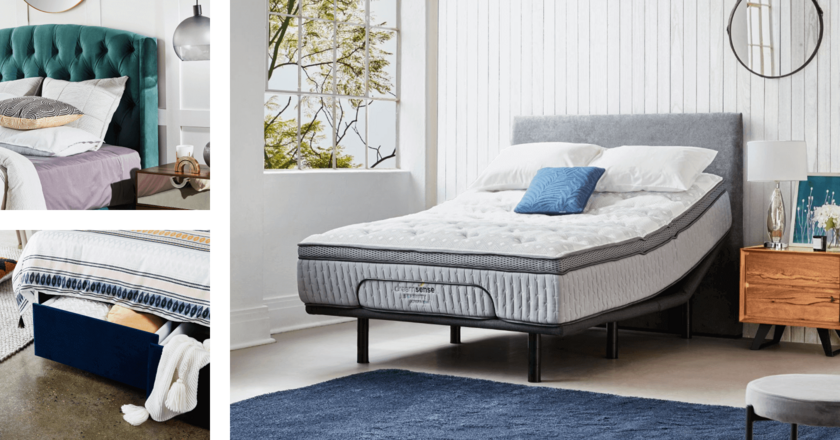 Select large pieces for your bedroom first, and then layer the rest on top. We'd recommend choosing a bed and arranging the rest around it as it's the focal point of the room. Make sure you consider your overall space and needs. Your bed should fit your style, but it also needs to be practical, which may mean extra storage or it might even mean choosing an adjustable base to fit in with your lifestyle. It's better to go with practicality here, as your bed frame can be dressed up to fit your style with bedding and soft decor. If you can't find anything that ticks all the boxes, you can create your own with our online Mix & Match Options selector or our in-store Mix & Match Infinity range.
Invest in small storage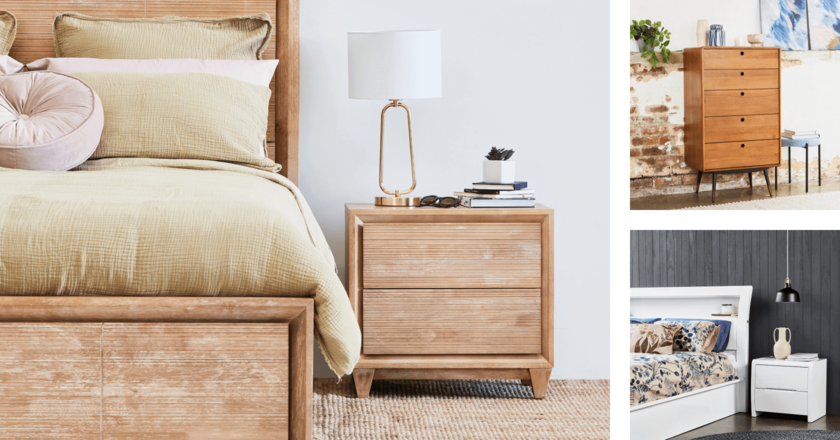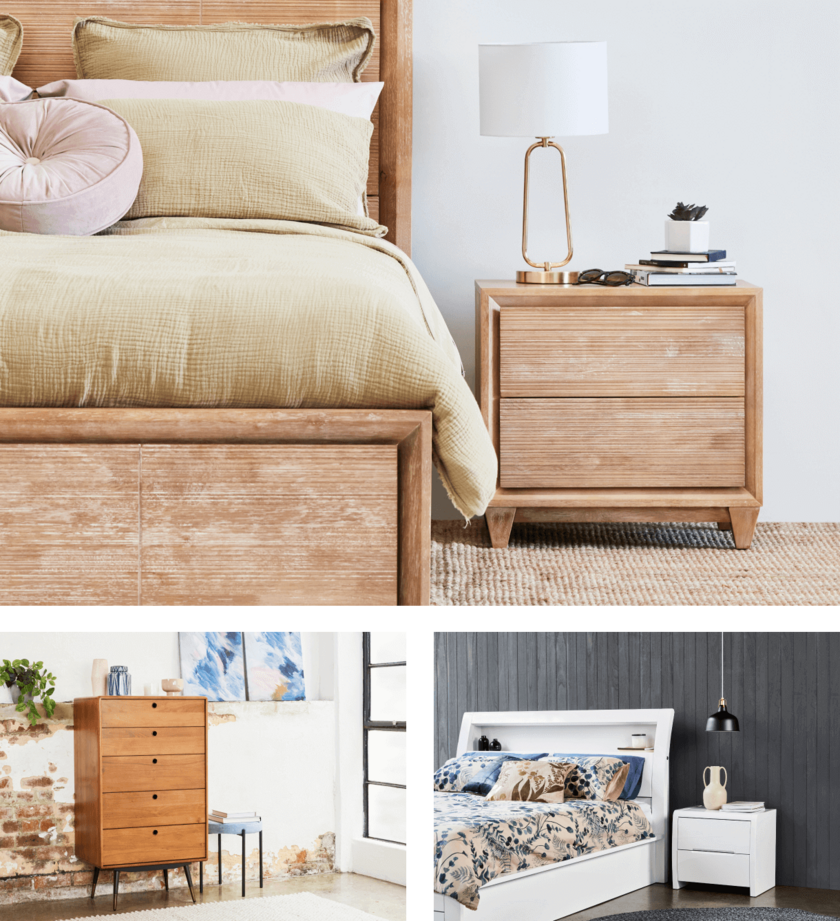 Our bedrooms are often spaces where we keep many of our personal items. Clothes, books, homework, spare linen! Making room for it all with some small storage is a great idea. A couple of bedside tables with drawers beside your bed can help to keep all the essentials close at hand whilst keeping everything concealed, and a chest at the end of your bed or along the wall is great for storing pajamas. Having these items in your bedroom will help you to maximise the space.
Make it personal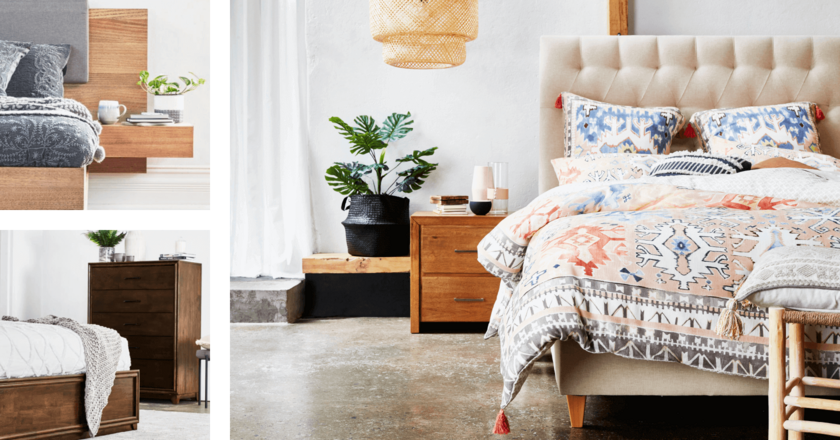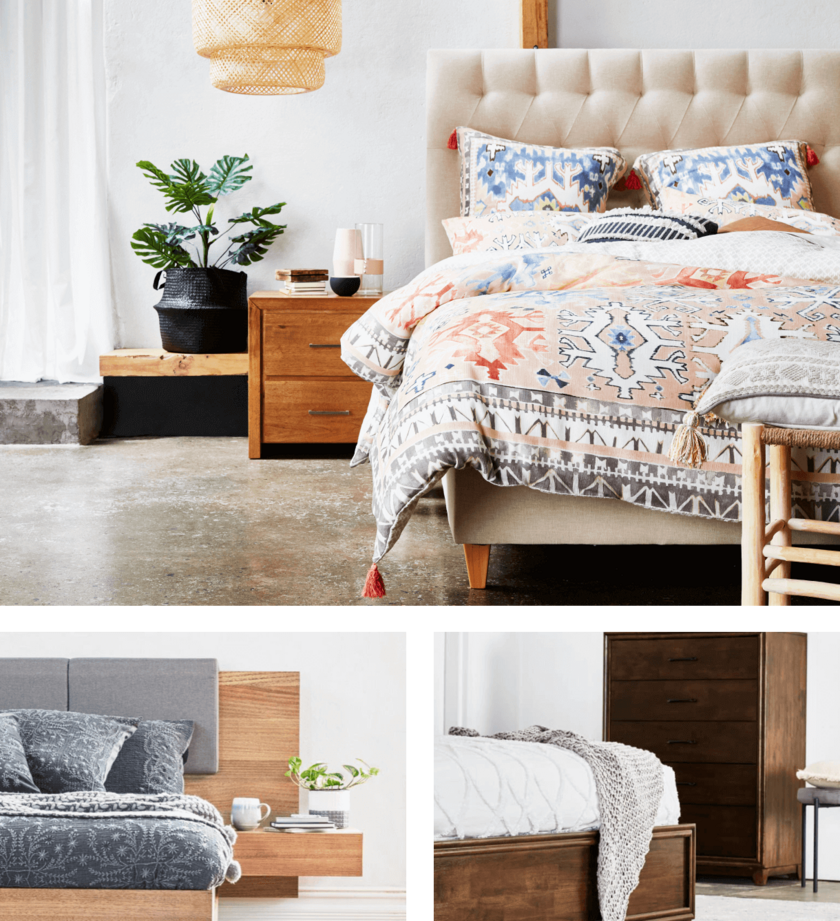 Don't forget to add the finishing touches to your space. It's easy to include the essentials in your bedroom, but forget all those little extras that make it feel like 'yours'. Accessories like a rug, a table light, some candles or books and cushions on your bed can help to customise your space and make it feel uniquely yours. The best part is that personalising your space can be done on practically any budget. It's easy to make a space feel luxe and elegant with even just some fresh cut flowers from the garden and some photos of friends and family displayed on the walls, or a few affordable throws and house plants.
Need help designing a space you love? Get bedroom styling tips from Bedshed stylist Clare Ryan or speak to us in-store today for advice from our team of bedroom experts.